The Process is Political: Caucus vs. Football, Bachmann's Campaign Cash Flow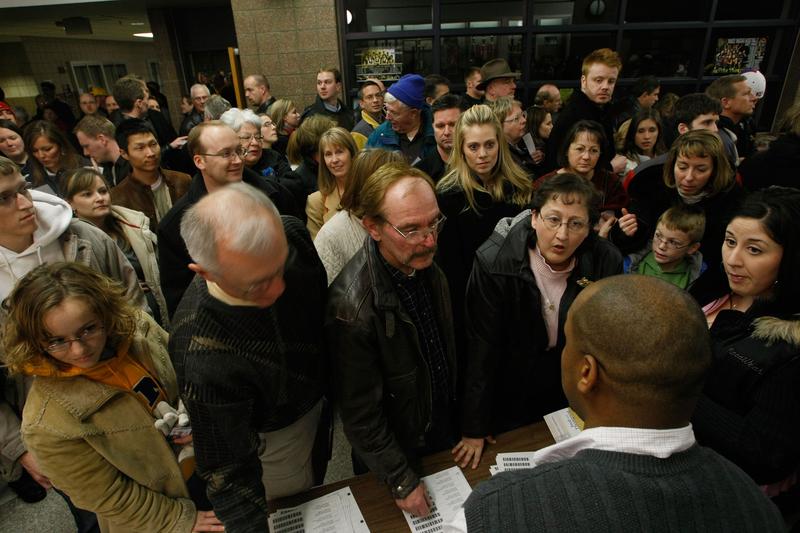 Our daily look at the details that can change everything.
After Florida, Iowa Waits for Other Early Dates: Florida Republicans are voting on January 31, but it's still not clear when the 2012 nominating contest will officially get underway. Nevada is making moves now to move up its caucus so it immediately follows Iowa and New Hampshire, even if it costs the state some delegates in a penalty from the national party.
For now, the Iowa caucus looks likely to land on January 3, which would set it a week before a New Hampshire primary on November 10 and sandwich it between the Rose Bowl and the BCS Championship a week later. As we learned during Obama's jobs speech, no one likes to compete with football. (Iowa Independent) 
GOP Gains at State Level Help Momentum for Voting Law Changes: Some tightened requirements for identification at the polls have been proposed for years, but remade state legislatures and a "pretty usual" push that stretched across the country have ushered in new laws that are changing the rules to cast ballots.
Most of the states that made the change are led by Republicans, the New York Times points out, except for Rhode Island, which has a Democratically controlled legislature and and independent governor. A new report from the Brennan Center, a leading critic of these kinds of tightened voter rules, found that new laws have already passed in five out of twelve likely key swing states in 2012. (The New York Times) 
From Randy Travis to Powerpoint: No word yet on how Michele Bachmann's latest quarterly fundraising was affected by the entry of Rick Perry, but Minnesota Public Radio points out, the optics aren't encouraging when the campaign went from Randy Travis in air-conditioned tents at the Iowa straw poll to sending out "a low-budget Power Point" to supporters last week. Bachmann's been able to raise a substantial share of her cash from small-dollar supporters, some of whom are still singing her praises as her poll numbers slide, but when the campaign's fundraising report is released October 15, look for whether her base is expanding and if she's been able to lure more big-dollar givers into the fold.
Mitt Romney and Rick Perry have both worked to manage expectations for their own fundraising totals, Ron Paul's campaign is loudly trumpeting his $5 million quarter, which would have him trailing the two leaders but well ahead of others in the field. Meanwhile, another potential candidate continues to wait. Chris Christie's team is said to still be quietly assessing how quickly his fundraising prowess and media hits could transition into an old-fashioned retail ground game. (Minnesota Public Radio)