Hundreds Arrested During March Over Brooklyn Bridge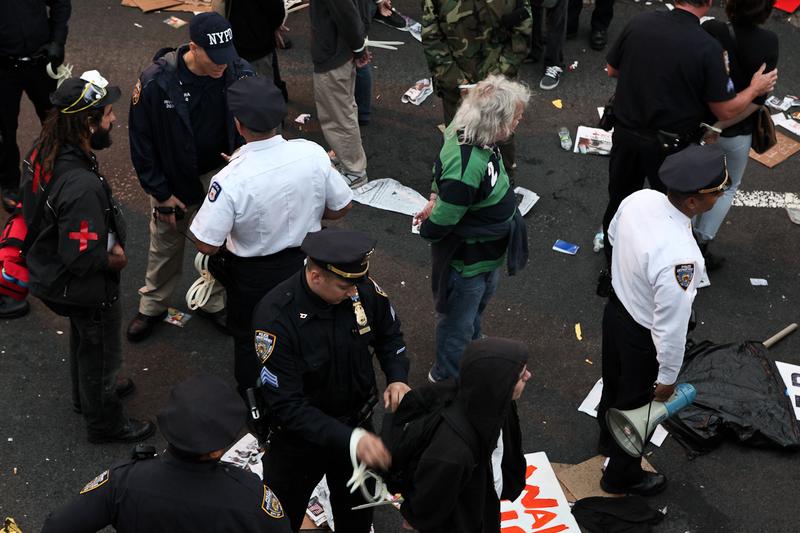 Occupy Wall Street protesters shut down part of the Brooklyn Bridge when marchers spilled onto the roadway from Manhattan. Police arrested approximately 700 protesters while trying to clear the road and reopen the bridge to traffic Saturday evening.
It was estimated that more than a thousand protesters made their way to the Brooklyn Bridge and several hundred walked in the eastbound car lanes stopping traffic.
"They were warned not to walk on the roadway — the people that walked on the pedestrian walkway, there was no issue — the ones on vehicular roadway, they chose to anyway, and they were arrested," a police spokesperson said.
The NYPD brought in off-duty MTA buses to take those arrested away. Those arrested were expected to be charged with disorderly conduct, and others may be charged with additional offenses.
Bina Ahmad, a local attorney who works for Palestinian refugee rights, was at the march as a legal observer, donning the bright green caps signifying a guild observer. She said she saw police using unnecessary violence.
"There was one person who was being pulled and thrown to the ground by police. There was another man whose shirt had gotten pulled up and he was dragged on his bare skin. I don't know if I saw blood, but it looked vicious," Ahmad said.
The NYPD denies there was any violence.
The group has clashed with police on other occasions, most notably last weekend when pepper spray was used against some demonstrators in Union Square Park.
A march to police headquarters Friday night was peaceful and without incident.
Police had to shut down access to the bridge when the incident occurred and began turning back cars from the middle of the bridge.
Protesters who did not make it onto the bridge gathered across the street from the walkway entrance at Chambers Street. They chanted slogans, such as "We are the 99 percent" and "These are our streets" at the dozens of police officers who blocked the entrance to the bridge.
Earlier in the day, two other marches crossed over the bridge without any problems. One was by a group opposed to genetically modified food and the other was marching against poverty.
Occupy Wall Street has been rallying against several issues including corporate greed, global warming and social inequalities.
With reporting from Alex Goldmark and the Associated Press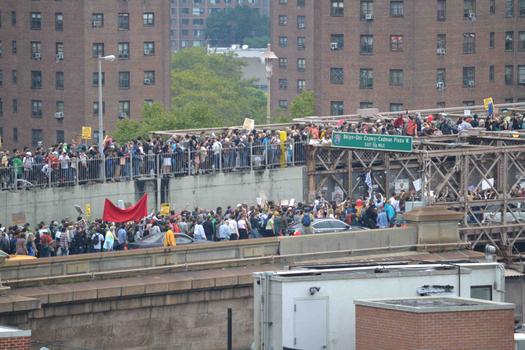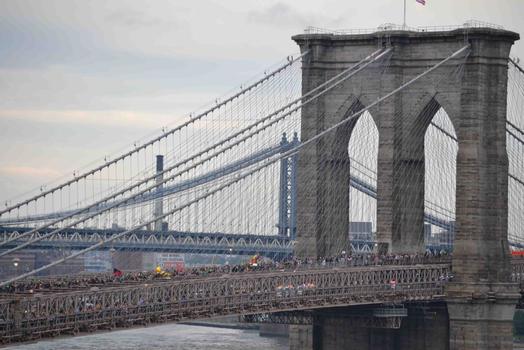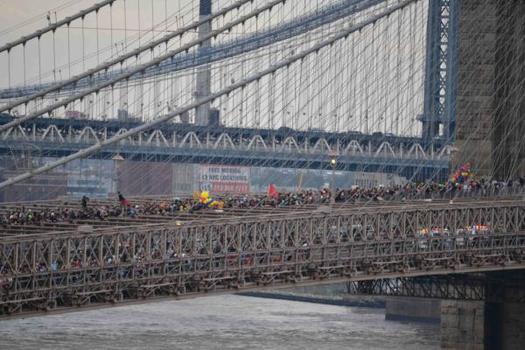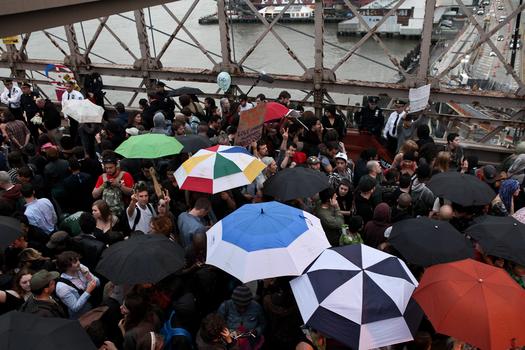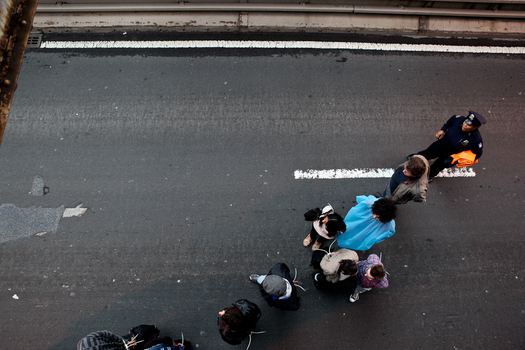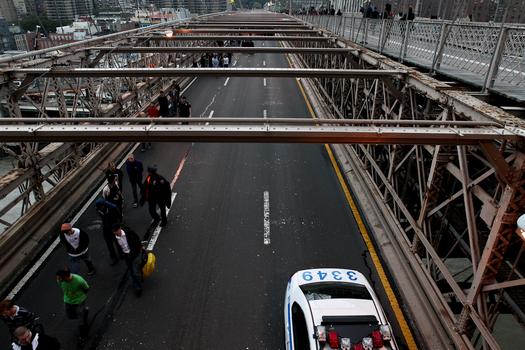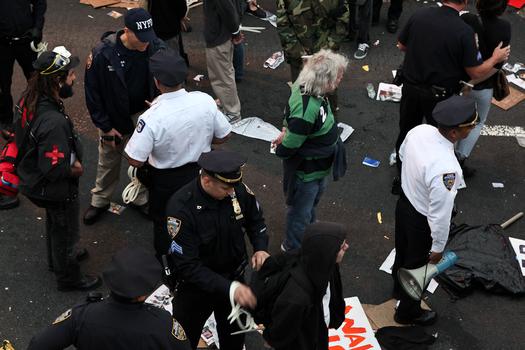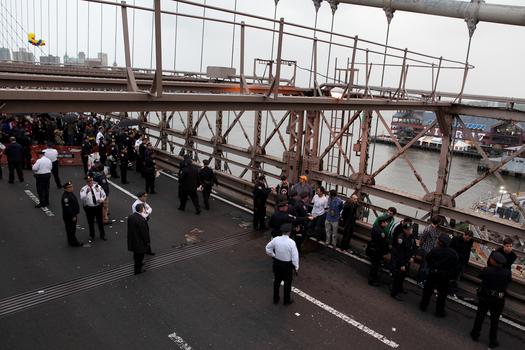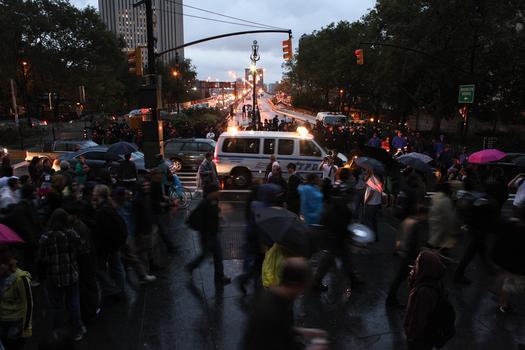 of