Second Annual Latin Media and Entertainment Week Kicks Off
Monday, October 03, 2011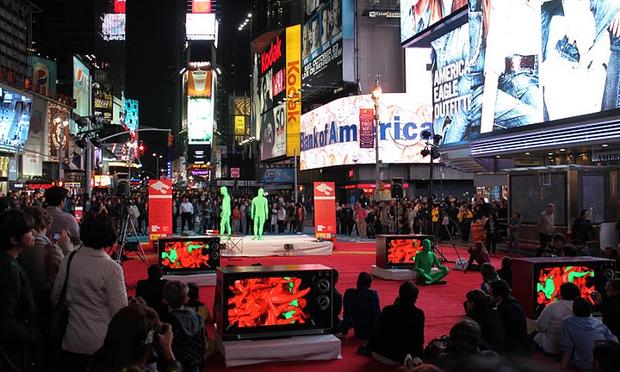 (Courtesy Carlos Manzano, LMEC Executive Director)
The city's second annual Latin Media and Entertainment Week kicks off Monday and will include free events, concerts and business networking sessions aimed at promoting the city as a destination for Latin culture.
In New York City, there are 2.3 million people who identify themselves as Hispanic, and the city is home to the largest number of Hispanic-owned businesses in the nation, according to a report released by the Latin Media and Entertainment Commission (L.M.E.C.).
"That's given us incredible positioning because that's job creation," said the executive director of the L.M.E.C., Carlos Manzano. "In a sense, it's job retention, because we want these companies to continue to be here and grow as well."
Manzano said New York City is already home to top Latin magazines, television and radio stations.
The group's report also shows that the city has the greatest number of Latinos and Latinas with a Bachelors degree or higher.
The city's second annual Latin Media and Entertainment Week features networking conferences and free events for the public. It begins in tandem with Hispanic Heritage Month.
More in:
Annmarie Fertoli is an Associate Producer at WNYC, working with the afternoon news team to produce All Things Considered.