IM Pei's Partner Calls JFK Terminal 6 Demolition a 'Tragedy'
The Port Authority is demolishing architect I.M. Pei's National Airlines Terminal at JFK airport, a modernist structure built in 1970 whose glass walls inspired another name: the Sundrome.
Ticket booths and baggage conveyors are being removed and soon the glass wall and glass mullions at its front will come down.
Architect Henry Cobb, a partner in the firm Pei Cobb Freed and Partners, described the demolition as a "tragedy" because the building, especially the main departure pavilion, had qualities rare in an airport terminal.   
"Spaciousness. Generosity. Dignity. Calm. Order. Precision. Restraint," Cobb said. "These are qualities that people who are having to deal with the stresses of travel appreciate."
The 22-acre site will be reused — possibly for additional gate space or parking for planes — a move the Port Authority said will help reduce delays at operating JFK terminals.
The demolition had been slated for years and will help relieve space constraints at the airport, according to a Port Authority spokesman.
Cobb helped work on the initial design for the terminal for a competition. In the 1980s, he spent five to six years working on a JFK redesign that never came to fruition.
"I devoted a good slice of my life to thinking about JFK," said Cobb, who calls Pei's terminal "an exemplar of how architecture can contribute meaningfully to modern life."
The terminal was last used by JetBlue in 2008. The demolition is expected to be complete by the middle of October.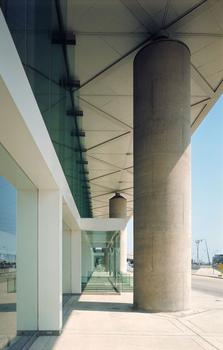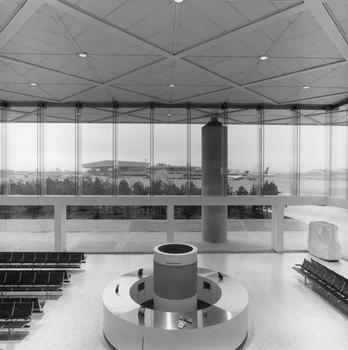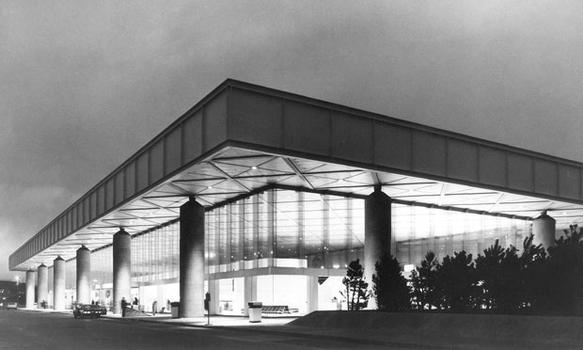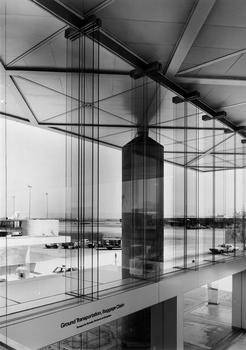 of