Clinton Talks Job Strategy in New York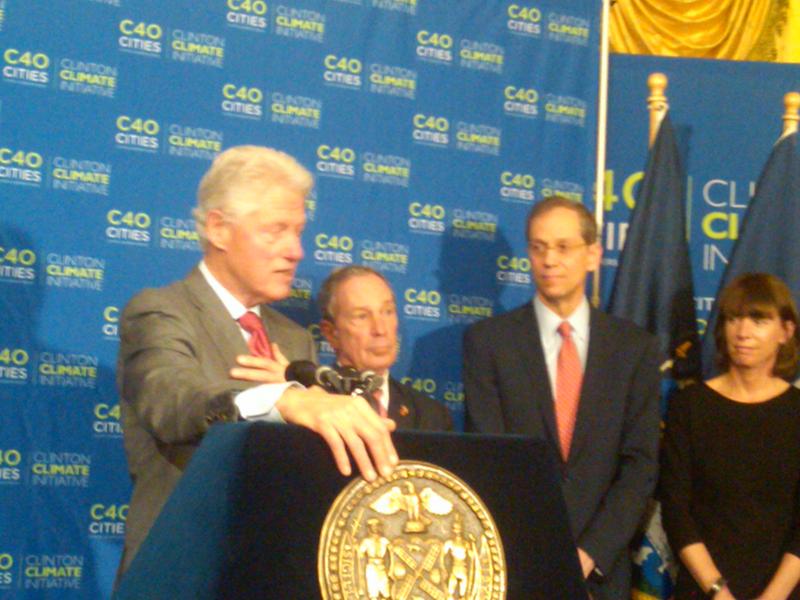 Former President Bill Clinton told economic development leaders from across the state that New York can rise again and urged New York to keep looking to the future to create a better state.
The New York Open for Business Statewide Conference brought together the state's 10 Regional Economic Development Councils, which are competing for $200 million in funding and tax incentives.
He suggested investments in alternative energy generation plus retrofitting to cut consumption to create jobs and lower costs.
The former president also said small business should find a way to funnel products regionally. "We need a feed-in system," he said. He said New York universities should consider MIT's model for technology transfers, where it takes an ownership interest in a new company in return for licensing new technology as a possible model. It lowers start up costs and could mean windfalls later.
Clinton also said that a strong economy requires and effective government that will "ask the right questions" about using local assets to invigorate business, something he believes New York Governor Andrew Cuomo does.
The governor was there earlier and announced a $4.4 billion investment in the state by five major semiconductor manufacturers.
The project should help the state keep or create 6,900 jobs. The state will kick in $400 million to state universities for equipment and technology in the effort.
With the Associated Press