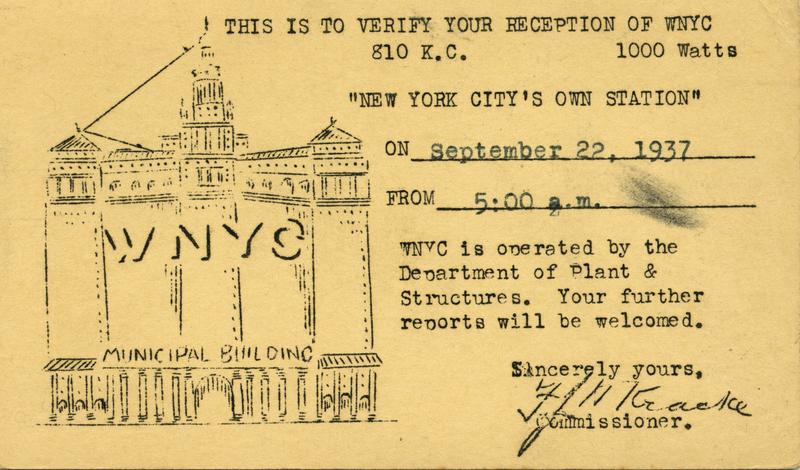 QSL postcards were used to confirm reports that a station had been heard. QSL is a "Q" code from amateur and radiotelegraph jargon that means "I confirm contact with you."
The card above was sent by WNYC to Arthur L. Robb of 1338 Mulvane Street, Topeka, Kansas. The line from the tower to the top of the north (left) side of the Municipal Building was our antenna at the time (transmission from Greenpoint, Brooklyn did not begin officially until October 31, 1937).  Here are other QSL cards we have in the collection:
 This QSL card above was originally sent to Harold E. Schrock, Box 204, Greenville, Rhode Island.
The QSL card above dates from the late 1960s. It is an unused card.