Chris Christie Probably Isn't Running for President, but Speculation Pays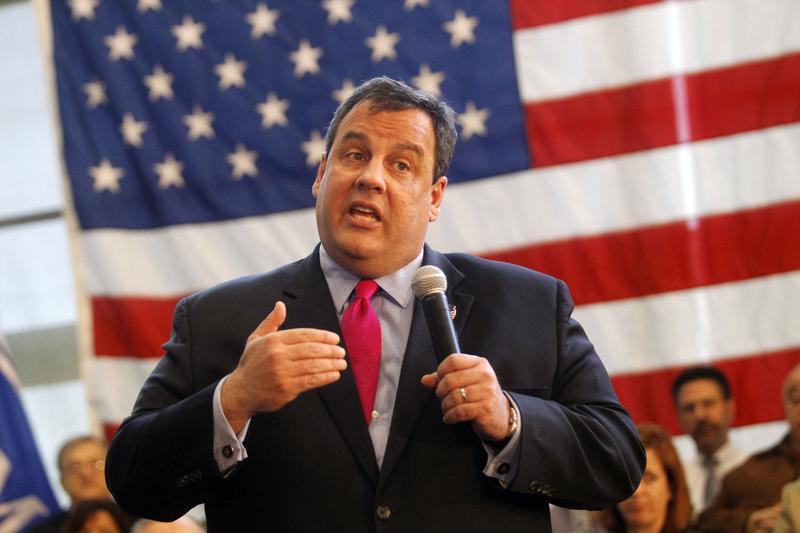 New Jersey Republicans raised almost $2.5 million in the first half of 2011, beating their Democratic counterparts by a margin of more than 2-to-1. It's hard to understate Governor Chris Christie's influence on these numbers—mere speculation about a presidential run is a guaranteed money-maker.
The fundraising total for Jersey's GOP reflects a 45 percent increase from 2007 levels. As lucrative as he's been for his home state's party (WNYC's Bob Hennelly notes the political gains as well), the buck doesn't stop there.
When Christie headlined the National Republican Congressional Committee fundraiser earlier this year, it brought in $10 million—between $3 million and $4 million more than the annual event has usually raised in previous years.
Missouri, California, Louisiana, Iowa—Republicans in these states and more have benefited or will benefit greatly by getting a visit from Chris Christie. The Kris Kringle comparison runs deep.
Last night's visit to St. Louis netted $500,000 for Missouri's GOP. Ticket prices for upcoming events in California and Louisiana range from $10,000 to $100,000 a head. It's entirely possible Christie will raise double-digit millions for the Republican party this week alone.
Christie's gotten incredible mileage out of...well, incredible mileage. Consider that he has visited at least 23 states and Washington, DC, in his mere 20 months in office. Asbury Park Press notes that former Governor Jon Corzine visited only seven plus DC during his entire tenure.
Why he's big money
There are a couple of reasons why Chris Christie has gotten the attention he has, and why Republicans are excited to donate to him (or because of him).
First, he beat out a Democratic incumbent in a blue state, all on a platform of cut, cut, cut—spending, taxes, public employee benefits, the whole nine yards.
Second, he's an amazing speaker, awesome on his feet and with a savvy command of YouTube. His channel has almost 3.5 million views; it used to be that if you were watching a governor speak, it was either because you lived in their state, or they were running for national office. His charisma and personality—and his "smack downs"—draw almost any conservative with an internet connection.
So it is that in less than two years as Governor, Christie has a national audience. And many Republicans see the kind of swagger that allows a politician to climb.
That translates to a ton of fundraising, which in turn engenders speculation about a run for the White House: If a lot of people from all over the country open their wallets when Christie speaks, and his mere presence in another state boosts the local GOP's fundraising abilities, what does that tell the Republican establishment? What does that tell other donors?
All signs point to dollar signs
Fundraising begets speculation begets fundraising. It's a lot like investing: If I see everyone buying stock in Apple, I'm a lot more inclined to pick up some shares of my own.
Similarly, the idea that Christie might change his mind and run brings more attention to his speaking engagements, and more donors—big and small—hoping that their contributions will tip him toward the race. He is literally fending off millionaires and billionaires ready to write checks for a presidential campaign.
But you can count on a lot more money coming Chris Christie's way, whether he's running for president or just re-election. And really, why would he run for president? Why take the hardest job in the world when you're sitting on a bright future as a state politician with national influence? Christie doesn't need the White House in order to be part of the conversation, and he doesn't need it for the dough.
Though it should be said: If I'm the Republican Party looking at Governor Christie's fundraising totals, I'm thinking about the amount of money a President Christie could raise. Drool.
It will still pay to stay
Chris Christie isn't playing the game so much as the game is begging him to play. It's the opposite of Sarah Palin, another public figure who profits off of speculation that she'll run in 2012. Only she doesn't seem to have any intention to run for president, or any political office for that matter. Palin fuels the speculation herself, stringing supporters and the media along, because there's gold in them there speaking fees and book deals. It's well-documented that she's more interested in making money than being a politician.
Christie, on the other hand, seems like he genuinely wants to be a politician, but that his preferred office is governor. He's a "Jersey boy", born and raised; but for four years at the University of Delaware, he's spent his entire life in the Garden State, and he wears that badge proudly.
He can get a lot done in his home state; he might even turn it red for future presidential elections, something that hasn't happened since George H.W. Bush was first elected. 
He can continue to draw attention to conservative policies, to advocate for them. He can continue to raise a heck of a lot of money for Republicans in battleground states. He can continue to be a big, big thorn in the side of a a Democratic president. Christie doesn't have to be in the White House to do great things for his party, for his politics—and for himself.
For now, he should enjoy his time in the rumor mill. It stands to be profitable.