Niche Market | Byzantine Iconostases
New York is a city of specialists from foodies to academics, laborers to shopkeepers. Every Wednesday, Niche Market takes a peek inside a different specialty store and showcases the city's purists who have made an art out of selling one commodity. Slideshow below.

Byzantion Woodworking Co.
37-20 Astoria Boulevard
Astoria, NY 11103
Sitting in a pew in the province of Nafpaktos, Greece, staring at the iconostasis, the wooden icon screen separating the altar from the sanctuary in his village church, 14-year-old Kostas Pylarinos had a dream. One day, he would carve a beautiful new 24-foot long iconostasis filled with intricate, flowing Byzantine symbols and donate it to this house of faith.
Pylarinos had recently picked up a chisel at his orphanage and instantly loved the craft of woodworking. At the orphan school, his young hands learned to painstakingly carve – everything from Byzantine style grape leaves symbolizing a growing religion and double-headed eagles connoting east, west, and power to peacocks representing the resurrection of Christ.
At the age of 16, Pylarinos won first place in an orphanage woodcarving competition, by 18, he had established his own workshop. When he was 34, he immigrated to New York City. In 2000, he was recognized by the National Endowment for the Arts and granted a National Heritage fellowship.
Now 71 years old, Pylarinos' weathered hands are still scraping, chiseling and polishing Orthodox Church furnishings: bishop's thrones, candle stands, epitafios canopies for Easter and his specialty, huge iconostases — the icon screens — at his workshop on Astoria Boulevard. There, under a film of sawdust, 35 years of history can be seen in the paper stencils that cover the walls.
All over North America people kneel and say prayers in front of his work, including Pylarinos. He worships at St. Catherine in Astoria, where he was commissioned to build an iconostasis three years ago. "I look at it as if it were my child," he said proudly, in Greek.
The iconostasis is a fundamental element of Orthodox churches. In discussions with his clients — mostly priests — Pylarinos visualizes a pattern of carvings to complement the painted icons that decorate the screens. Ninety-five percent of his work is used for religious purposes, but occasionally people wander into the shop and request small home furnishings.
He is passing the craft down to his daughter, Penny Pylarinos, 35, an architect. They develop the complex designs collaboratively. She sketches the screens on the computer program AutoCAD and fills in the woodcarvings by hand. Once the design is finalized, Pylarinos and his five master carpenters, who mostly hail from Latin America, start carving the wood. The workshop is filled with the sounds of chisels, scrapers and brushes slowly bringing Byzantine floral designs into bloom.
It takes an entire year to build the iconostasis screens — they are often separated into over 50 pieces. The cost of a screen starts at around $100,000, and it can take churches years to amass the funds. "If they maintain it, an icon screen can live 1,000 years," Pylarinos said.
But sometimes natural disasters or fires destroy them. Indeed, it was a fire at St. Demetrios Cathedral, in Queens, that resulted in Pylarinos' first iconostasis commission in the U.S. At the time, he was working in construction and had a small garage. No one believed he could manage the project, so he took it on for a tiny fraction of the cost. But once he completed his labor, word spread through the diocese and he was instantly in high demand. "After I finish, everything is easy for me," Pylarinos said.
Two months ago, the septenagerian suffered a stroke, and could not walk. While in bed, he kept asking about the progress of the work at the shop, his daughter said. He has made a remarkable recovery, and is now back to work, Monday through Saturday. "If I didn't like it I would be retired right now," he remarked.
Each summer, Pylarinos returns to his tiny village in the mountains of Greece. Two years ago, he donated an icon screen to that little church he sat in as a child. "It was his dream, and he did it," his daughter said, with wonder in her eyes.
Interview with Kostas Pylarinos, Translation from Greek by Penny Pylarinos.
How do you decide what symbols you're going to carve for any given piece?
I decide by my eye and how it will look. I look at the church and see what other symbolic meanings they have, the iconography that's around the church, and I sort of figure out how to put everything together. I put the emblems in an order as well, from the left to the right in an iconostasis.
Are people still learning this craft?
There are many people that are still very interested in it, maybe not pursuing it as a career, but they are interested in learning it, and sometimes they come in and they want to learn, they want to be my apprentice. When I have time, I teach them, but it's more of a hobby for them.
How much longer will you be working?
As long as I have the strength, I will go on.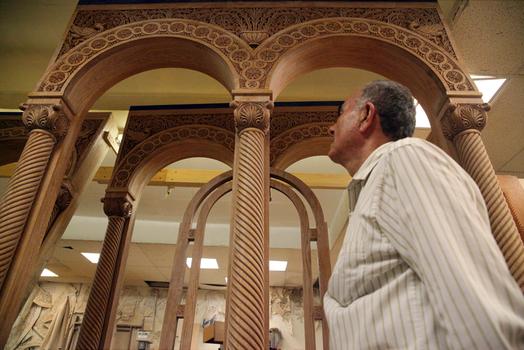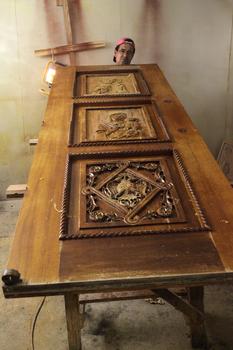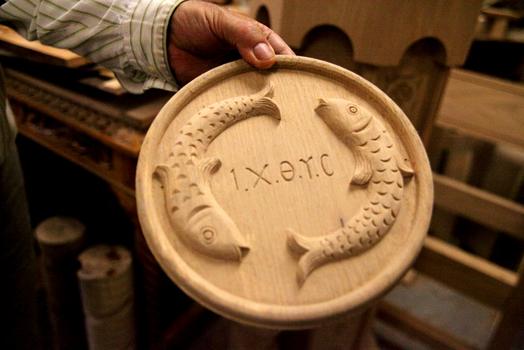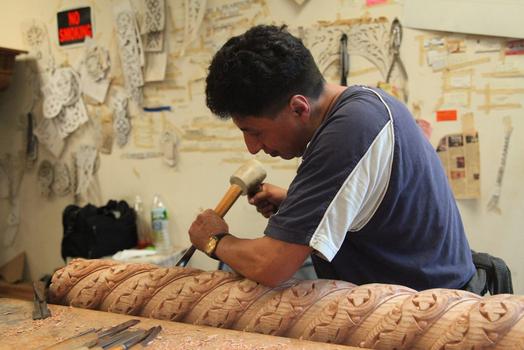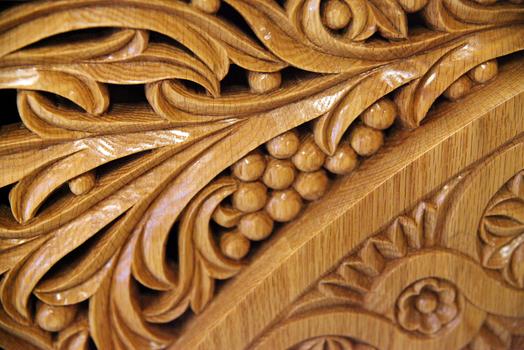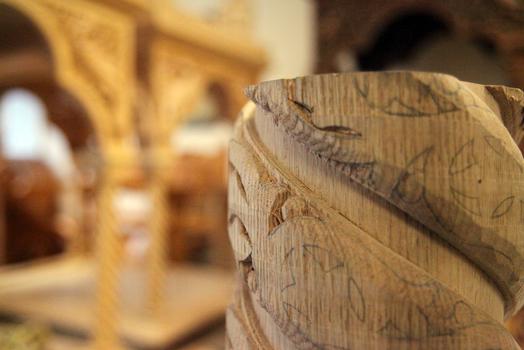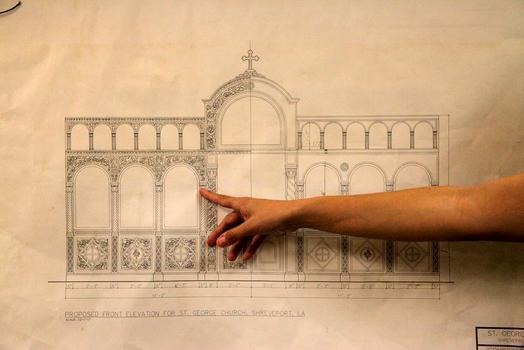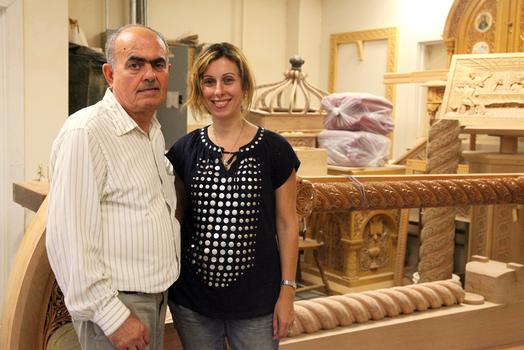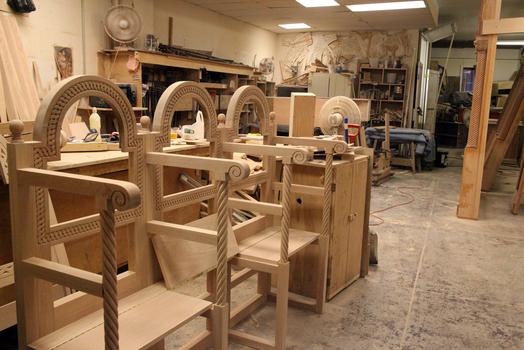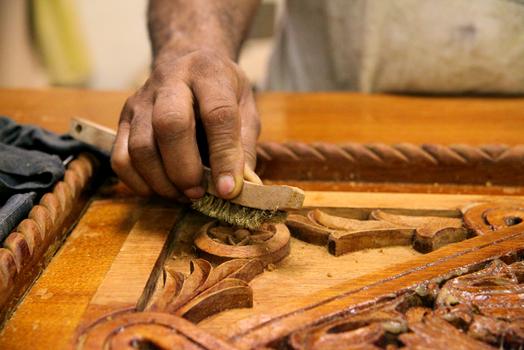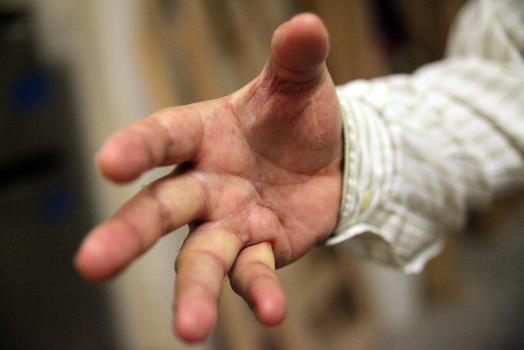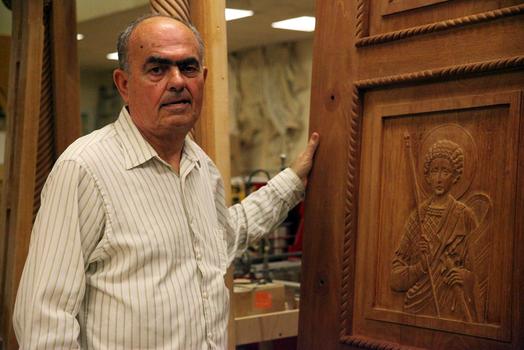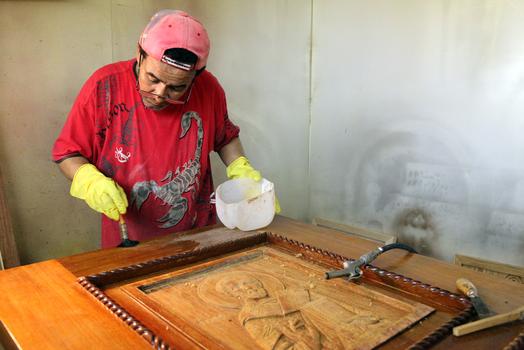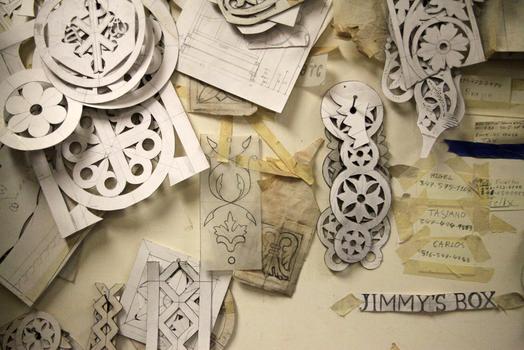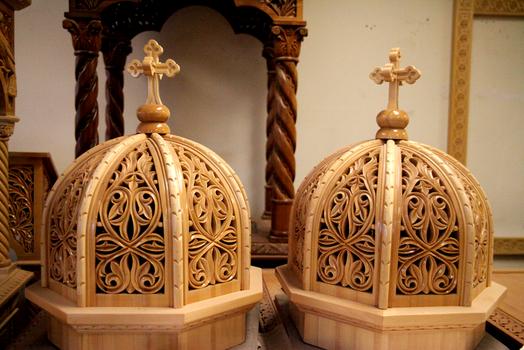 of