Protesters Dig in as Park Owner Seeks Their Eviction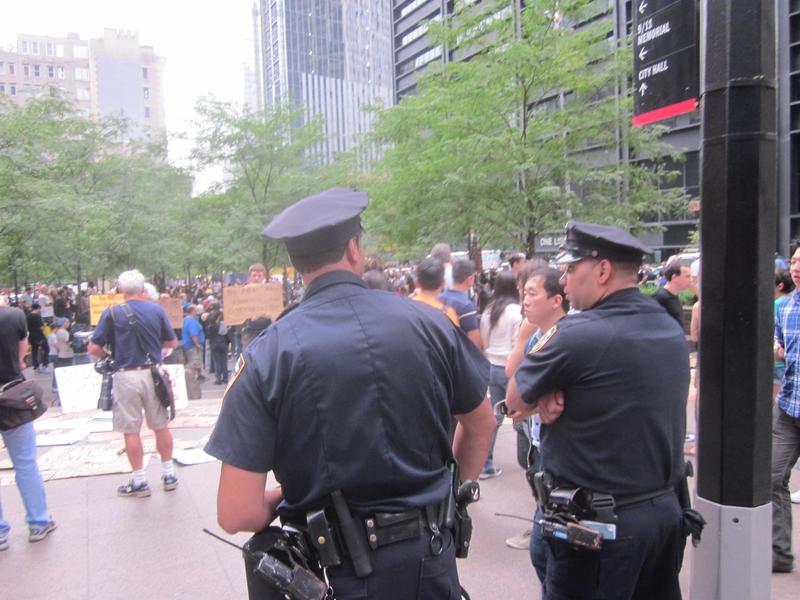 Following 80 arrests over the weekend, organizers of an anti-Wall Street demonstration are now facing possible eviction from the Lower Manhattan park that has been their unofficial base of operations for the past 10 days.
Hundreds of members of the group Occupy Wall Street have protested in Zuccotti Park, a space on Broadway and Liberty streets owned by real estate company, Brookfield Properties, which is hoping the protesters will move on.
"The park is intended for the use and enjoyment of the general public for passive recreation," a spokeswoman for Brookfield Properties, Melissa Coley, said in a statement.
"We are extremely concerned with the conditions that have been created by those currently occupying the park and are actively working with the City of New York to address these conditions and restore the park to its intended purpose."
New rules were posted over the weekend forbidding the use of sleeping bags, lying down or storing personal property in the park. But protesters like Justin Wedes said they have no plans to move just yet.
"It seems like an attempt, a half-hearted attempt," Wedes said. "I almost want to say, to try to intimidate us to leave, but the reality is that we're deep into our work, and we're not planning to leave anytime soon."
Patrick Bruner with Occupy Wall Street said hundreds slept there Sunday night with no trouble. He added that if the protesters were evicted, they have at least one alternate site in place.
The police department would not comment on plans to evict the protesters.
The NYPD has been criticized for using pepper spray against four women during the demonstrations as they made large-scale arrests over the weekend.
(Photo: A sign posted at Zuccotti Park on September 27, 2011. Arun Venugopal/WNYC)