Look | MTA Installs New Digital Underground Art Project at Union Square
On Monday, the MTA opened a new digital art exhibit at its Union Square station in Manhattan. The underground show, called "Union Square in Motion," is two digital lenticular linear zoetropes that project nine sets of still abstract images, which create the illusion of animation for commuters passing by.
The project is, according to its creators, the largest of its kind in the world. But it is not the subway's first zoetrope.
"Bryant Park in Motion" was the first digital linear zoetrope to be installed by the MTA. The project was in the 42nd St.-Bryant Park subway station last year. (Check out this video of two guys scoping it out here.)
Commuters passing through the subway tunnel north of Dekalb Ave. may also remember filmmaker Bill Brant's "Masstransiscope," another zoetrope (but not of the digital variety) that was installed in the tunnel in 1980 and restored in 2009.
"Union Square in Motion" was created students at Parsons the New School of Design. Check out images of the project below.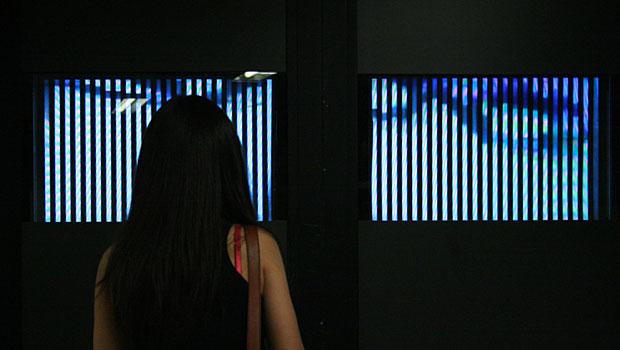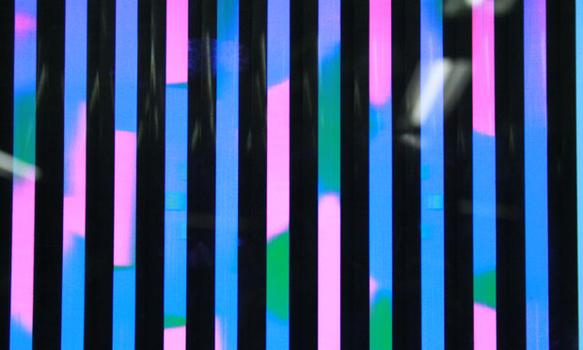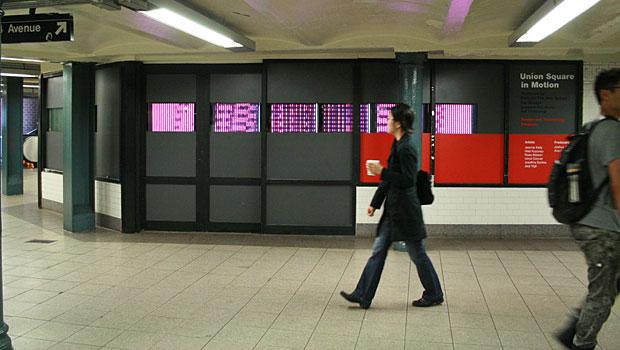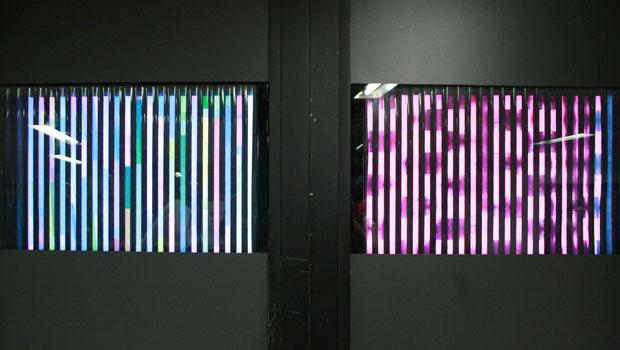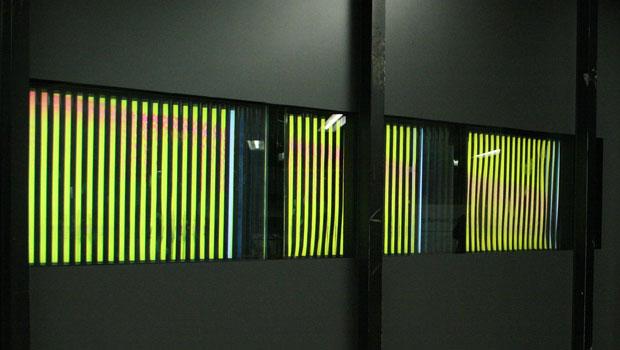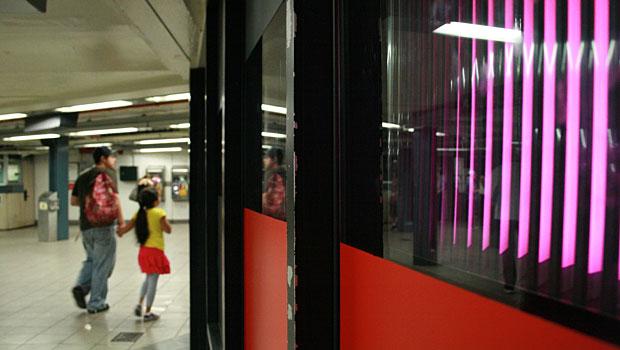 of