Poll: NYers Split on Re-Electing Obama, Still Prefer President to Republicans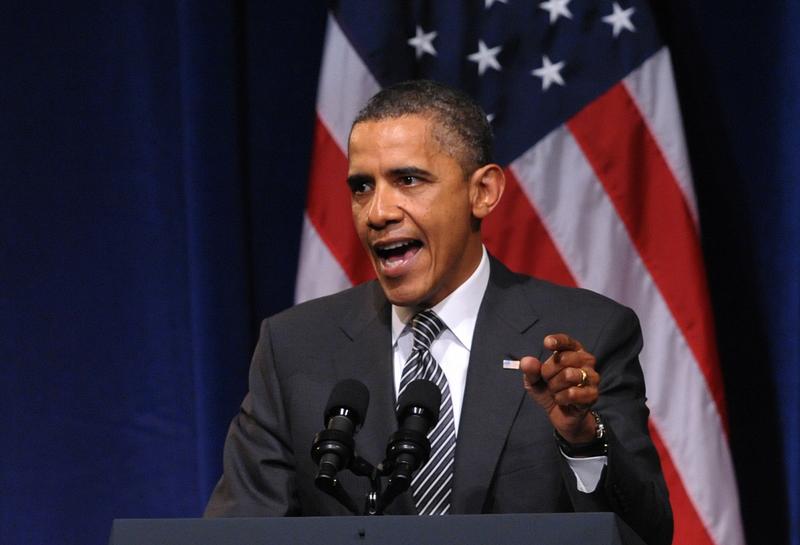 In a new Siena Research Institute poll, 47 percent of registered voters in the state would re-elect Obama, and 47 percent would prefer to vote for 'someone else'. When that challenger is Rick Perry, however, the President leads 56-33 percent. When it's Mitt Romney, Obama leads 56-36 percent.
In a state where Democratic enrollment outnumbers Republican enrollment two-to-one, these results underscore that however unenthusiastic the Left is about President Obama, they still strongly favor him over the conservative alternative.
"The bad news for the President is that when voters judge him in the absence of Republican opposition, his numbers are weak," Siena College pollster Steven Greenberg said. "The good news for the President is that when matched up against Republicans—those in Congress or potential presidential challengers—his numbers are strong."
More voters support Obama's American Jobs Act than oppose it (33-19 percent), but a plurality of voters say they need more information before they can come to a decision. The rest of the President's policies are similarly popular among voters, although overwhelmingly more so with Democrats than with Republicans. Voters on both sides found common ground when asked whether Obama has tried to get both parties working together.
"Seventy-three percent of voters, including almost half of Republicans, say that Obama has tried to get both parties working together. And a majority of voters believe that he is strong enough to be President, has had many accomplishments, has the right policies for America, and he makes them proud to be an American," Greenberg said.
Forty-five percent of New Yorkers think the President will win re-election next year, while 42 percent predict it will be the Republican nominee, whoever that is.