More City Schools Get Low Marks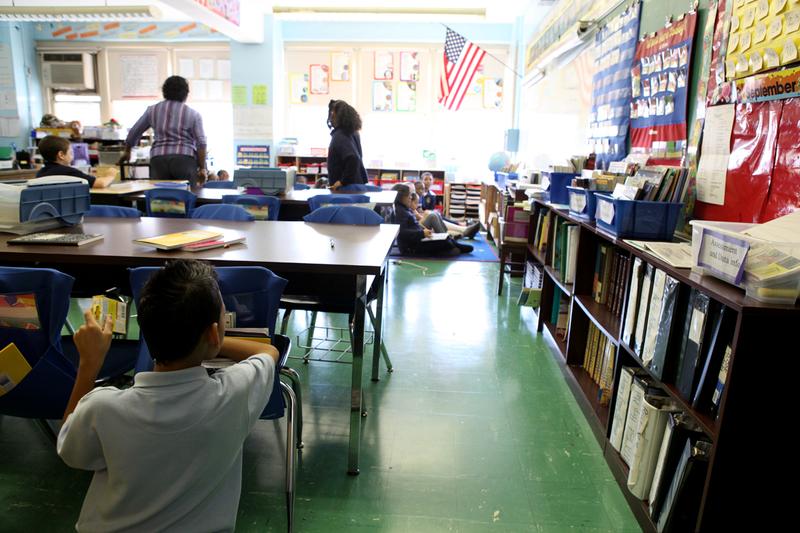 Twice as many city elementary and middle schools earned D's and F's on their annual report cards this year than did last year.
The city gives out A through F letter grades to schools based largely on how much progress their students make on state exams. Last year, many more students failed those tests because the state made them tougher to pass.
To compensate, the city temporarily changed its grading system. But that ended this year. As a result, more than 100 schools, or about 10 percent.
PS 277 in the South Bronx went from went from a C to an F. Cheryl Tyler, the school's principal, said her school got an A two years ago.

"Our question is as a community is, 'What's happening with the standardized tests?'" she asked. "We don't let two standardized tests define us, but of course we take it very, very seriously."

At PS 84 in Manhattan, the grade fell from an A in 2009, to a C in 2010 and to an F in the latest report card.
Principal Robin Sundick said the drop in grades at the upper West Side school is largely because the school's demographics have shifted. About 70 percent of its students qualified for free lunch several years ago. Now, just about half qualify because the school has attracted higher-income families.
As a result, she said her school is now compared to schools from wealthier parts of the city. So even though her test scores went up by about ten points this year "those schools are performing differently from us, at a higher level," she said.

With more schools earning lower marks, the city could consider closing schools. But Deputy Chancellor Shael Polakow-Suransky also notes that test scores overall went up slightly.
"There is not a dramatic trend one way or another across the system," he said, noting that 88 percent of schools had grades that were either the same or just one grade higher or lower than their 2010 report cards.

The city graded the schools on a curve, so that 25 percent got A's – meaning their students performed better than 75 percent of other pupils.
Read more on SchoolBook.