Look | Protesters Get Bullish on Wall Street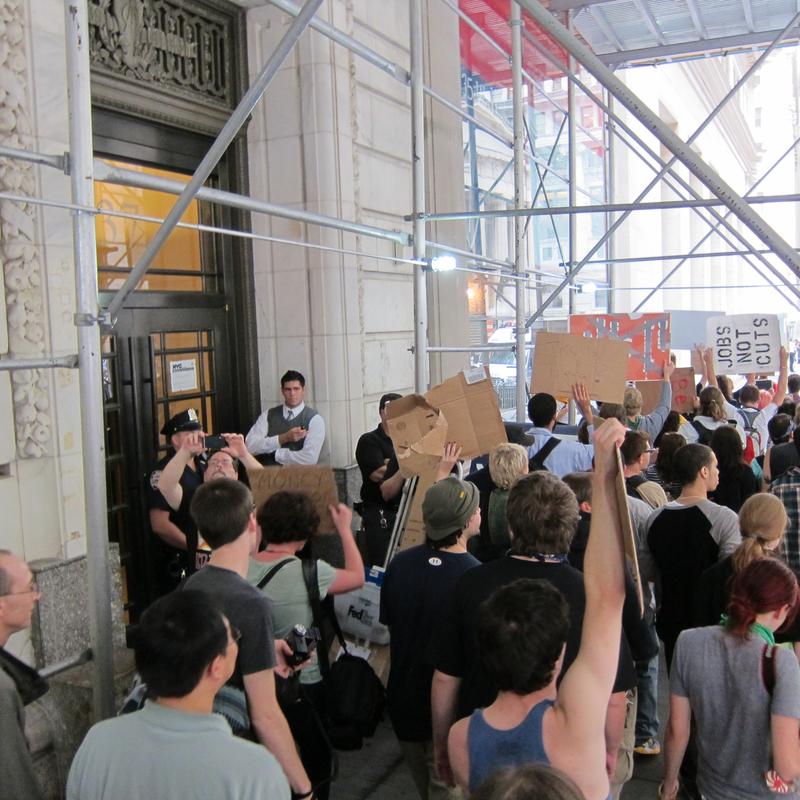 Hundreds of demonstrators are still camping out and rallying in the financial district as their protest against Wall Street greed.  Zuccotti Park at Broadway and Liberty Street has become the base of operations for a core group of protesters, many of who have been camping out since Saturday.
Many are college-aged students from New York and beyond. Others from all walks of life say they heard about the protests and came to show their support for an afternoon or more. Chaz Valenza traveled from Philadelphia because his restaurant has been struggling for several years and he wanted to speak out for substantial economic reform.
"We've made it through to this point — I'm afraid of a double-dip recession but I am living on meager scraps. I am behind on my mortgage and we're just hoping that things start to turn around soon."
The core group of participants say they plan to continue indefinitely. The NYPD said 20 have been arrested since the protests began, mainly for disorderly conduct.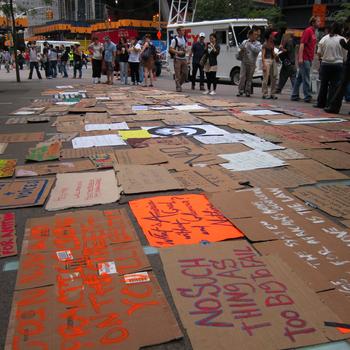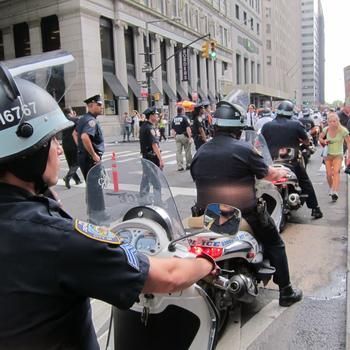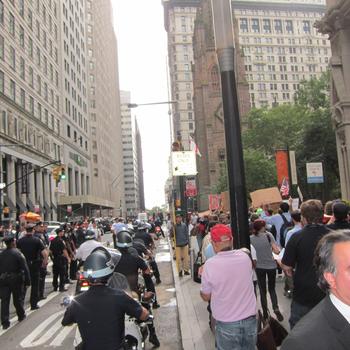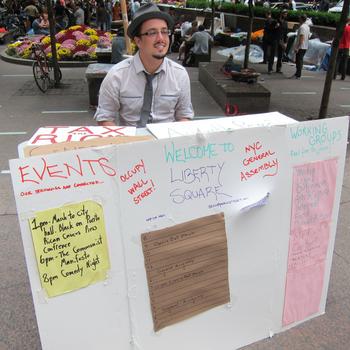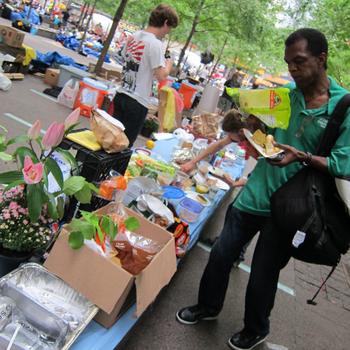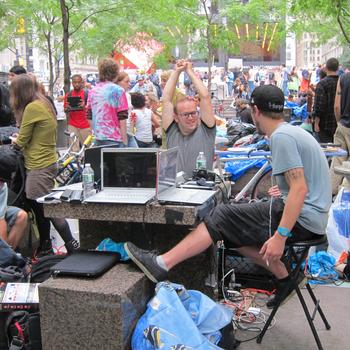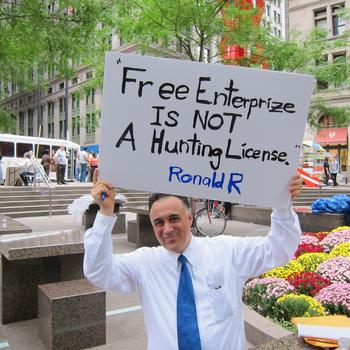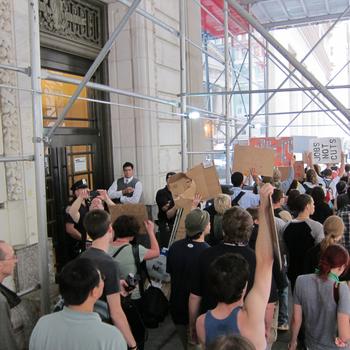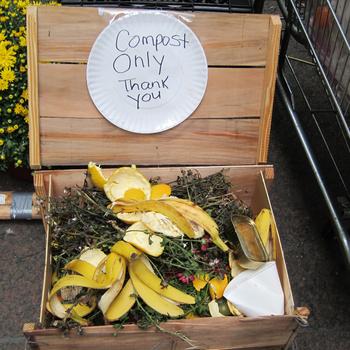 of