New York Musical Theater Festival 2011: Farm System or Export?
Let the showtunes begin!
On Monday, the New York Musical Theater Festival or N.Y.M.F. (pronounced NYMPH), kicks-off its eighth season with a huge exclamation point. But don't expect to see "Oklahoma!" or, for that matter, any other revivals from the classic Broadway canon. Over the years, the festival has come to be known as the "Sundance of Musical Theater," and for a good reason. In 21 days, 30 never-before-seen musicals will make their world premieres in theaters throughout the city.
The selection this year — as always — is quite diverse, ranging from "Jane Austen's Pride and Prejudice" to "F*cking Hipsters!" But what sets this year's festival apart from its progenitors is the caliber of talent participating. Casting actors with Broadway résumés have become the new standard.
This bodes well not only for the writers and producers, but for audience members as well. Tickets for New York Musical Theater Festival shows cost just $25, a fraction of admission to a show on the Great White Way.
"I think, definitely, this year we see more Broadway performers taking part," said Robert Diamond, editor-in-chief of the online Web site Broadway World. "That's been a trend more and more each year."
Take "The Kid Who Would Be Pope," a coming-of-age musical by brothers Tom and Jack Megan. It tells the preposterous story of an 11-year-old boy who tries to become the Pope so that he can marry his favorite nun. The show's child star, Matthew Gumley, has already appeared in four Broadway shows, most recently as Michael in the musical "Elf."
"Greenwood," another buzz-worthy musical by Tor Hyams and Adam LeBow, has six Broadway stars in its cast. The show is about a group of friends who reunite after 25 years to reclaim the identities they formed at Greenwood, the summer camp where they all met as teenagers.
International imports are also represented in this year's talent pool. Fans of the lilac haired Dame Edna Everage, played by comedian Barry Humphries, will love the Italian origami artist and physical comedian Ennio Marchetto's new one-man show, "ENNIO: The Living Paper Cartoon." In it, Marchetto (pictured at right) dances all over the stage and hilariously transforms into pop icons like Lady Gaga, Fred Astaire, and Mona Lisa, to the tune of familiar covers like "The Real Slim Shady" and "I Will Survive."
Since it began in 2004, N.Y.M.F. has produced over 250 new musicals. Its biggest Broadway hit, so far, "Next to Normal," won three Tony Awards in 2009 and the Pulitzer Prize for Drama in 2010. But in general, about a quarter of N.Y.M.F. musicals go on to have a life after the festival. "Altar Boyz," "The Great American Trailer Park Musical" and "In Transit" are some of the well-known musicals that grew out of the festival.
This year Corey Boardman, who was in the original off-Broadway productions of "Next to Normal" and "Altar Boyz," is playing the title role in the new rock musical "Outlaws: The Ballad of Billy the Kid" by William King and Perry Liu. Boardman said the show is about the untold story of the teenage outlaw.
"Historically, he really only killed one person, but he's known as this gun-slinging killing machine," Boardman said. "It was because the media built him up into this monster."
Boardman said the N.Y.M.F. had become a sort of "farm system" for Broadway.
"I love baseball and I think farm systems are a great way to go about it," he said ''Altar Boyz' is proof of it. That you can take something at a festival like this and go all the way."
N.Y.M.F. executive director and producer Isaac Robert Hurwitz likes to think of the festival as the research and development arm of the industry.
"This is a discovery site for talent, as well as, shows," he said. "So whether or not the shows go forward, we hope the writers, directors, designers, performers … gain from their experience here, in any number of ways."
In addition, the musical festival might be able to lay claim to one more notable distinction: a viable American export. One of the first international productions of "Altar Boyz" was staged in — of all places — South Korea.
"They love musical theater in South Korea," said Hurwitz. "It's probably one of the few places in the world, aside from the U.K. and the U.S., where there really is a commercial industry for musical theater. So those commercial producers had been scouting at N.Y.M.F. from the very beginning. They came to us and said, 'Hey, the government is supporting a musical theater festival in Daegu, and we'd like to have a partner with the New York festival.' It seemed like a wonderful opportunity to provide some cultural diversity and provide an expansion for our artists and their artists."
To view a schedule of the New York Musical Theater Festival, which runs through Oct. 16, click here. Check out pictures of some of the stars in the festival below.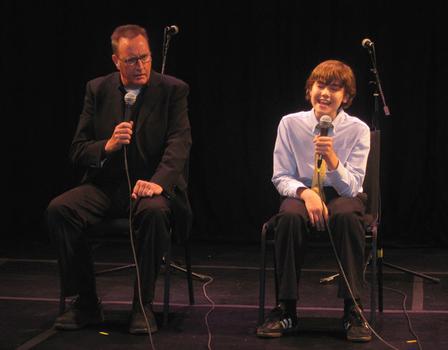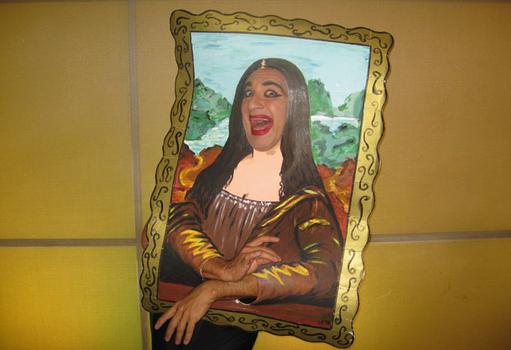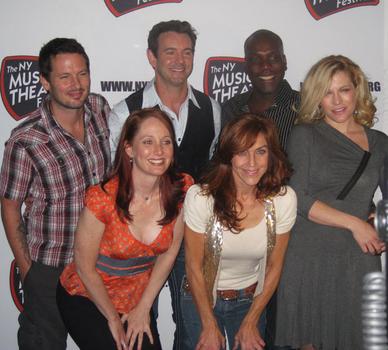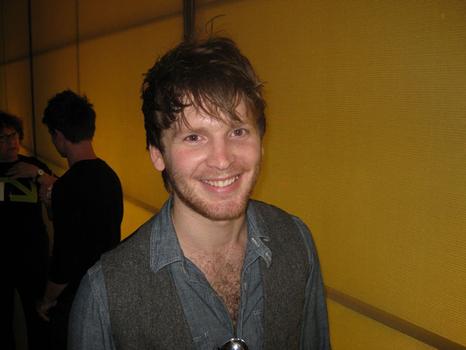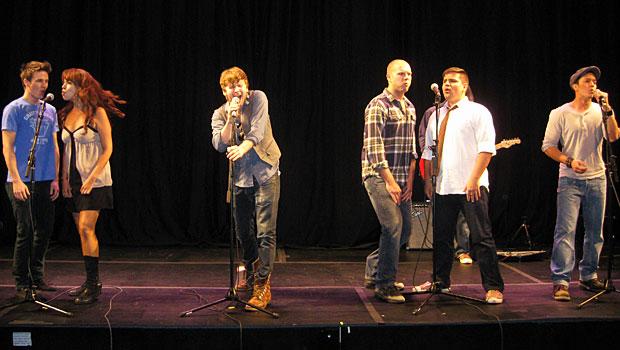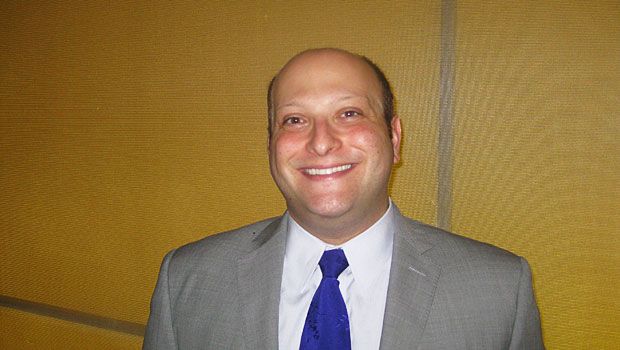 of