On View: Original Drawings
Learn how important drawing is for video and performance artist Joan Jonas at Location One. The Jewish Museum uses orginal drawings to illustrate the real life escape of the husband and wife team behind Curious George, and Swiss artist Zilla Leutenegger brings her drawings to life for her new show Rocksie.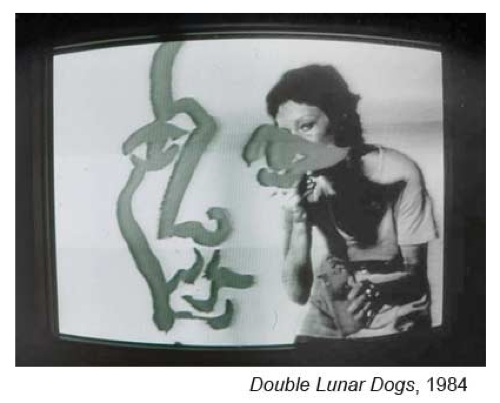 The Marina Abramovic and Tino Sehgal shows have not only put performance art in the spotlight but also exposed the contentious debate between the old and new guard (not everyone is jazzed about Sehgal selling his performance pieces). Location One presents Drawing/Performance/Video, a new exhibition by Joan Jonas, one of the pioneers of video and performance art. Her 1972 film Vertical Roll  used the video medium (remember that annoying scrolling your old VCR would do) as a device to construct a self portrait. The Location One show looks at the role of drawing in the artist's performance and video work. 
"I didn't see a major difference between a poem, a sculpture, a film, or a dance. A gesture has for me the same weight as a drawing: draw, erase, draw, erase–memory erased," Jonas says on gallery website.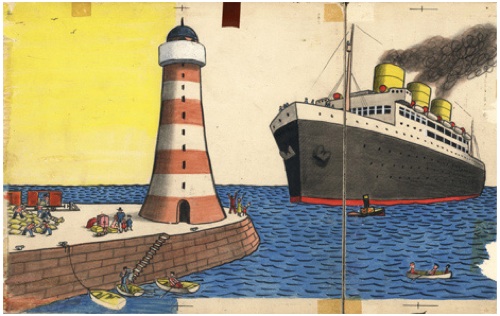 A new exhibit at the Jewish Museum shows Curious George really did save the day. The always on the run character was created by a intrepid husband-and-wife team H.A. and Margret Rey (he changed the name from Reyersbach). Two days before the Nazis marched into Paris, the German Jewish couple fled on bicycles carrying drawings for their picturebooks, including one about a mischievous monkey then called Fifi. Margret was an assertive outspoken graduate of the famed  Bauhaus school, whereas Hans Rey was a gentle self taught artist. Together they were able to make it to America and the exhibition features nearly 80 original drawings and vibrant watercolors from the more than 30 books the couple wrote and illustrated together.





Whether it be wall drawings, a projection, or works on paper - drawing is the root of Zurich based artist Zilla Leutenegger's work. Her new show at the Perry Rubenstein is called Rocksie, the sound of a fist hitting punching bag fills the space making it sound like more like a gym than a gallery. The show features video projections and drawings. Leutenegger says the show is about courage, and not just the kind of courage it takes to be "Rocky" but the courage we need to face daily life as well.