Dow Plunges as Fear About Global Economy Sends Markets Lower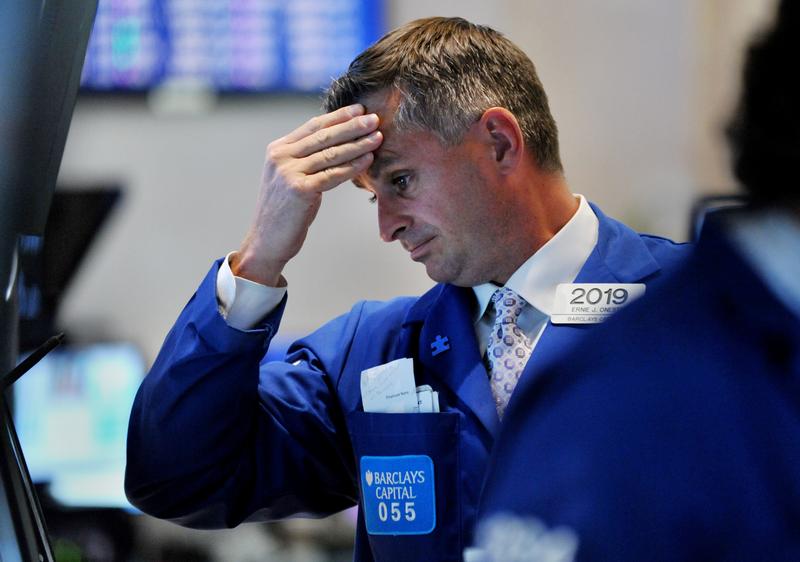 Stocks plunged Thursday, extending a rout around the world. Indicators across the financial markets had investors concerned that there's no clear way the U.S. will avoid another recession.
At the close, the Dow Jones industrial average was down 391 points, or 3.51 percent, to close at 10,733.83. The Dow had been down as much as 522 points, or 4.7 percent, and was at 10,601, a low for the year, before climbing back up at the end of the day.
The Standard & Poor's 500 index fell 37.20, or 3.19 percent, to 1,129.56. The Nasdaq composite fell 82, or 3.2 percent, to 2,455.76.
Investors continued to sell stocks, as financial markets around the globe went down on fears of another recession. Today's plunge comes a day after the Federal Reserve announced a change in strategy, dubbed Operation Twist, to fight the economic slowdown.
A survey in Europe indicated a recession could be on the way there, and a manufacturing survey suggested a slowdown in China, one of the hottest economies.
At noon Eastern time, the Dow Jones industrial average fell 425 points, or 3.8 percent, to 10,699.
It fell 283 points on Wednesday after a tacit acknowledgment from the Federal Reserve that the U.S. economy won't improve anytime soon.
With the Associated Press