Frederick Douglass Statue Dedicated in Harlem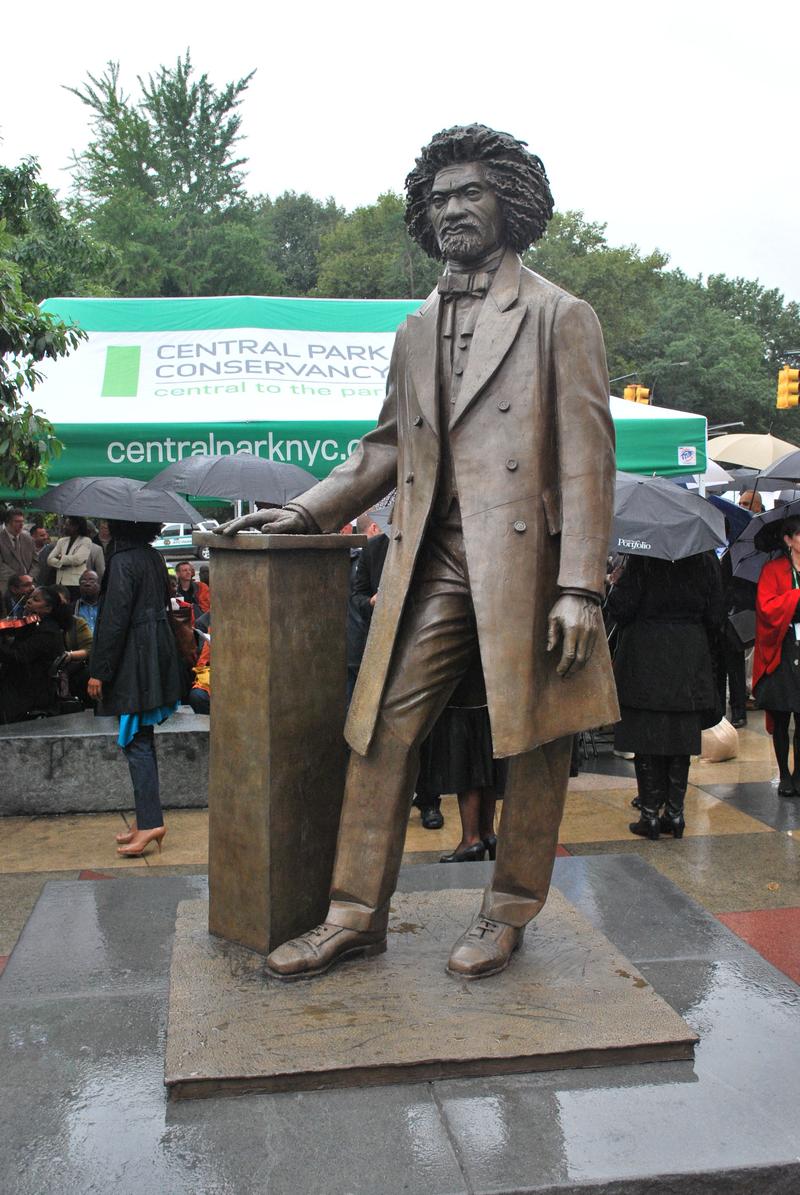 An eight-foot bronze statue of abolitionist Frederick Douglass was dedicated at the northwest corner of Central Park on Tuesday.
About 200 community leaders, elected officials and residents attended the dedication ceremony for the statue surrounded by a fountain memorial that is emblazoned with quotations and located a traffic circle at the corner of 110th Street and Frederick Douglass Boulevard — known as the Gateway to Harlem.
"From Frederick Douglass, we learned that we have the right to be free," said Kenneth Morris, president of the Frederick Douglass Family Foundation, the great-great-great-grandson of the orator, statesman and writer.
Douglass is one of the few African Americans to be memorialized in a work of public art in the city.
A statue of abolitionist Harriet Tubman was dedicated in Harlem in 2008. There are also statues of Duke Ellington, Malcolm X and Jackie Robinson in the city.
"It's good that we have all these streets named after people," said Khadim Diop, 14, who lives in Harlem and filmed the ceremony Tuesday on his iPad. "Now my sister could look up and see who Frederick Douglass is and see his face."
The statue — which shows a pensive Douglass standing proud — was created by Hungarian-born sculptor Gabriel Koren, who also designed the Malcolm X memorial statue in Washington Heights.
The fountain and the rest of the memorial were designed by Algernon Miller.