Rookies Blog
Radio Rookies Joins Hive Learning Network NYC at World Maker Faire NYC 2011
DIY (Do It Yourself) galore at World Maker Faire NYC 2011
September 17th & 18th Radio Rookies participates in the Hive Learning Network's Young Makers tent in the 2nd Annual World Maker Faire NYC 2011 at the New York Hall of Science (NYSCI) in Queens. The Hive Learning Network NYC is "an open, connected community dedicated to transforming the learning landscape, creating opportunities for youth to explore their interests in virtual and physical spaces" (newyouthcity.org). Under the Hive Network there are several organizations working together, such as after school programs, community based organizations and museums. 
At the faire Radio Rookies teamed up with other Hive members, Brooklyn Public Library, City Lore, Cooper Hewitt, Dreamyard, Global Kids, Hackasaurus, Iridescent, Mouse Squad, Museum for African Art and the Point to engage both youth and adults about the work that we all do to educate young people in NYC and around the country.  There were scavenger hunts, design challenges, demos, and Hive media called "Hive Hype Squad" to increase interactivity between participants and makers.  The participants become the makers themselves by becoming explorers, learning to make apps, building totems, and creating short radio spots to express themselves online on Broadcastr.com.
Everyone worked really hard and well deserved, our booth won the Make Magazine Editors Choice Award.
The Maker tents are set up mostly outdoors surrounding the NYSCI building. For two days, NYSCI's outdoor area is a DIY playground for all ages. Maker Faire brings "more than 500 inventors, scientists, crafters, educators, tinkers, hobbyists, entrepreneurs, students and authors to show what happens when talented minds imagine the world differently. Last year's inaugural World Maker Faire drew 25,000 people..." (marketwire.com). There's so much to see and to do! I'm sure for all those people and certainly for us really two days just isn't enough.  This is the first year we've taken part at the World Maker Faire, thanks to Hive and it won't be our last. It's been educational, exciting, fun, and inspirational to see great ideas converging all in one place! When you see young minds at work - it's quite evident of how well we are doing our jobs as educators. Looking forward to Radio Rookies at the 3rd Annual Maker Faire NYC!
Also be sure to listen in to the participants expressing themselves with on-the-spot interviews uploaded on Broadcastr.com (search word: hive_nyc)
Check out the Photos below for some of the excitement from the event: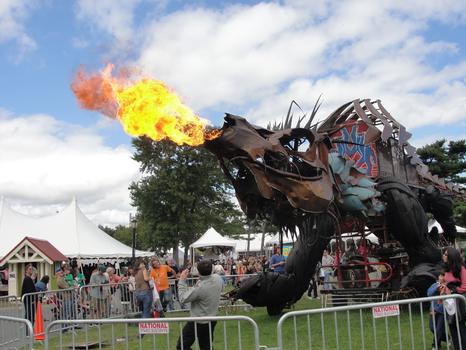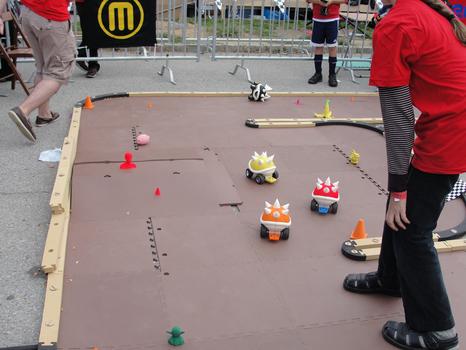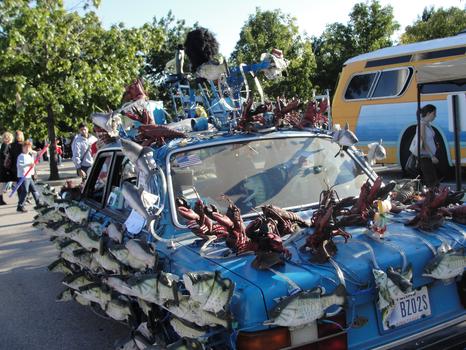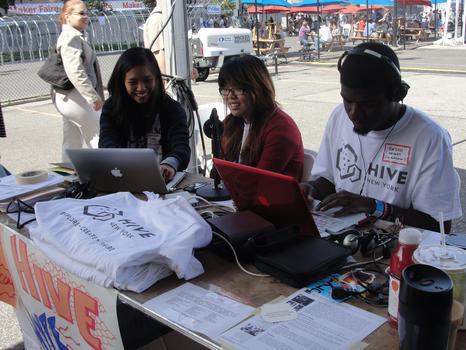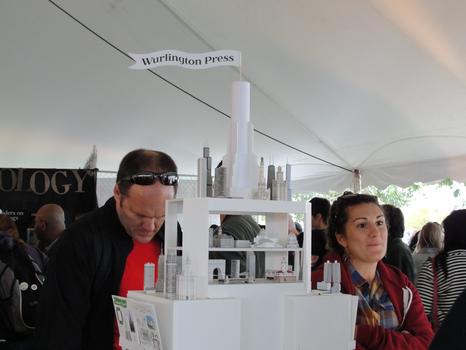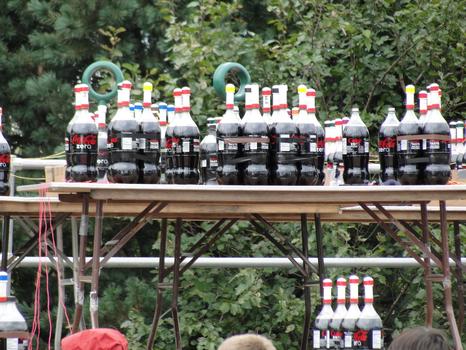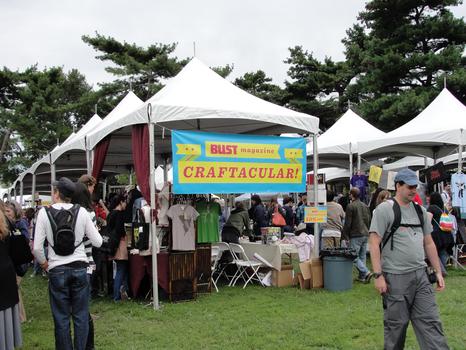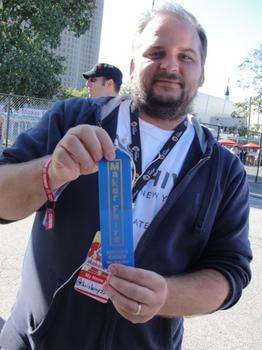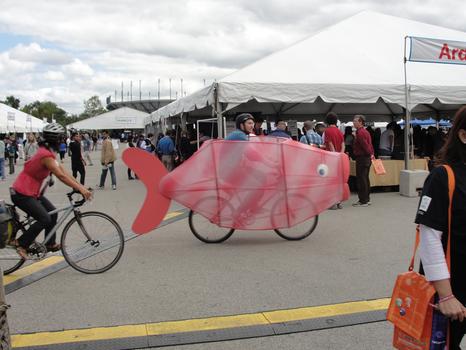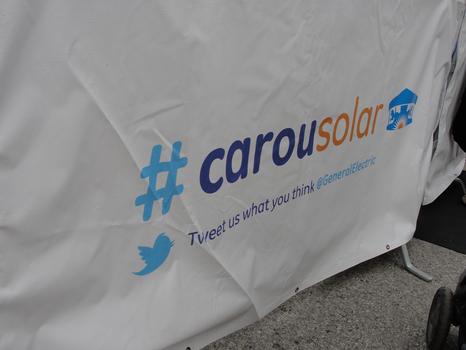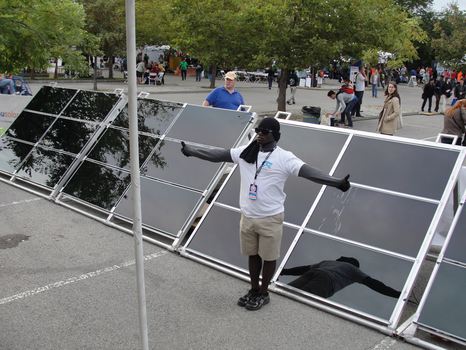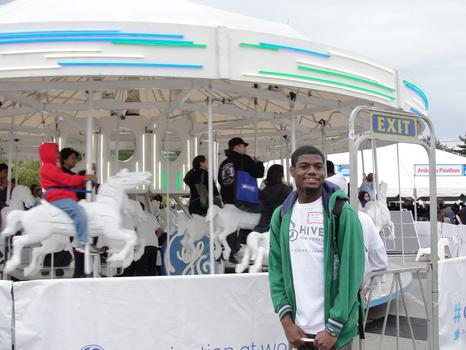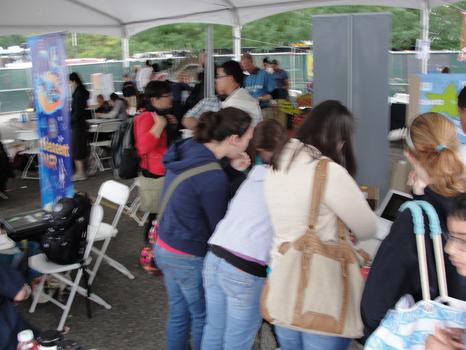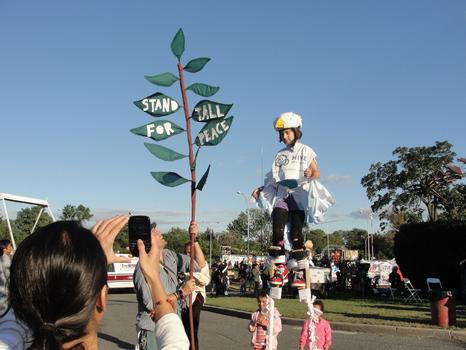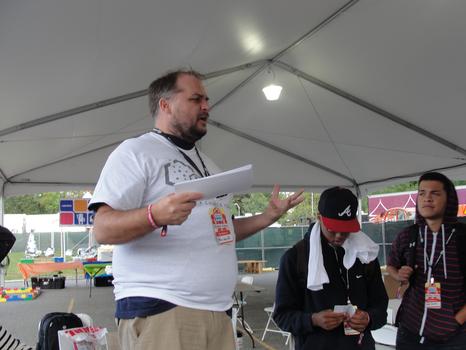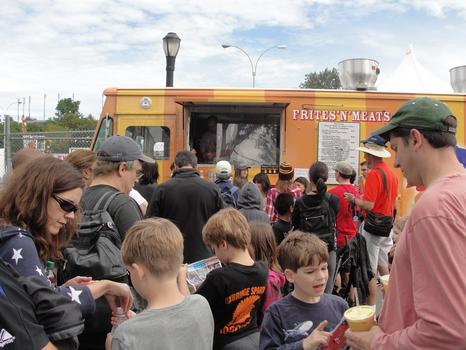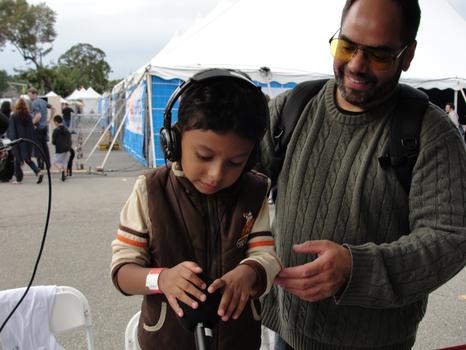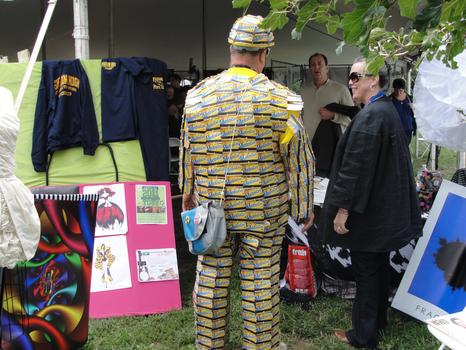 of