Rivera Sets Major League Record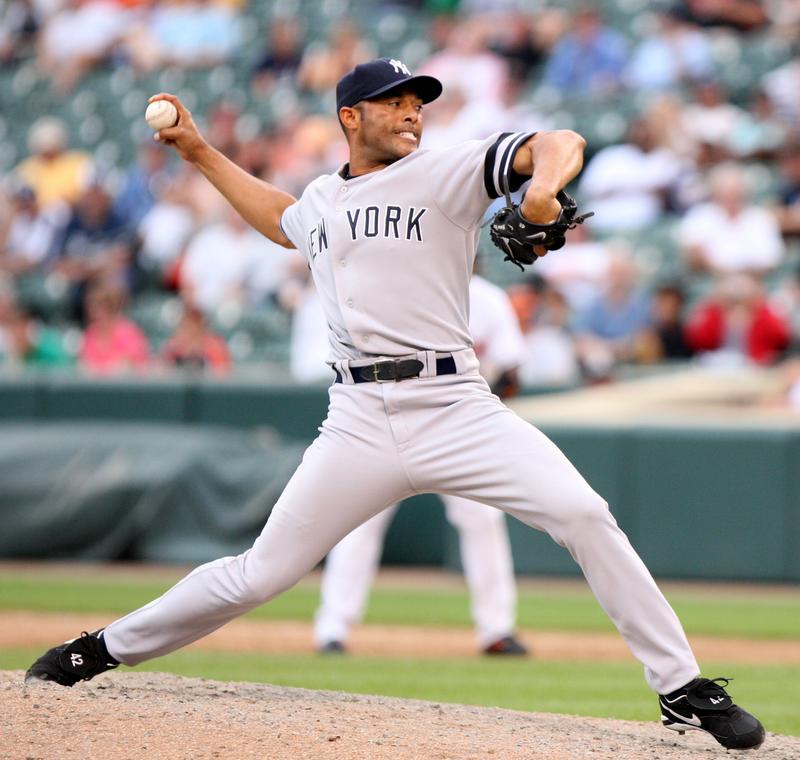 Yankees pitcher Mariano Rivera saved his 602nd game Monday afternoon and set a new major league record for saves.
Rivera capped his new record by pitching a perfect 9th inning to preserve the Yankees' win over the Minnesota Twins.
With fans standing and cheering from his first pitch to his last, Rivers retired Trevor Plouffe, Michael Cuddyer and Chris Parmelee to end it. Parmelee looked at strike three — it appeared to be Rivera's signature cutter — as Yankee Stadium roared in approval.
Plate umpire John Hirschbeck rung him up, and catcher Russell Martin came out to the mound, gently placed the ball in Rivera's glove, and then gave the skinny Panamanian a big hug. Rivera stayed and accepted congratulations from his teammates.
Eventually, Rivera was left on the mound and tried to sneak off the field with his teammates. His longtime teammate Jorge Posada pushed him, laughing, onto the mound, where fans cheered him once again.
Rivera waved, blew a kiss and then doffed his cap to the afternoon crowd that was short of capacity, but buzzed with anticipation once the Yankees headed into the late innings with a close lead — perfect for Rivera.
"Oh, my God, for the first time in my career, I'm on the mound alone," Rivera said. "It was priceless. I didn't know it could be like that."
The 41-year-old Rivera, who is primarily a reliever, tied Trevor Hoffman with save No. 601 on Saturday in Toronto. The Yankees lost Sunday, putting Rivera in line to get the milestone in the Yankees' last homestand of the season.
Hoffman earned most of his saves with San Diego and retired after pitching last year with Milwaukee.
"I want to congratulate Mariano Rivera on setting the all-time saves record," Hoffman said in a statement. "It's a great accomplishment and he is still going strong! I have tremendous respect for Mariano not just for his on-field accomplishments, but also for his service to the community."
With the Associated Press