Demonstrators Arrested in Wall Street Protest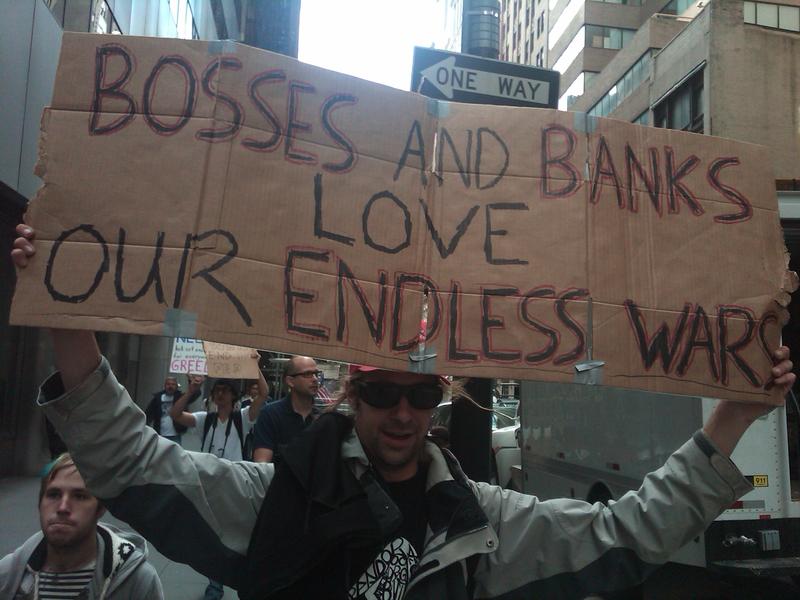 Five people who were part of a few hundred protesters who gathered in Lower Manhattan to demonstrate against financial firms were arrested on Monday, police said. 
The four men and one woman whose names and ages have not been released were given disorderly conduct summonses and released, cops said. Police say three of the men and the woman were wearing masks, and a fourth jumped over a barrier.
The arrests came on the third day of protesting as part of Occupy Wall Street, an event organized by activists critical of corporate influence over politics and demanding higher taxes on high-income individuals.
On Sunday, demonstrators shouted "We got sold out, banks got bailed out!" in unison as they marched in Lower Manhattan. They hadhoped to enter Wall Street but were blocked by the NYPD.
With the Associated Press