Hundreds Gather for Wall Street Protests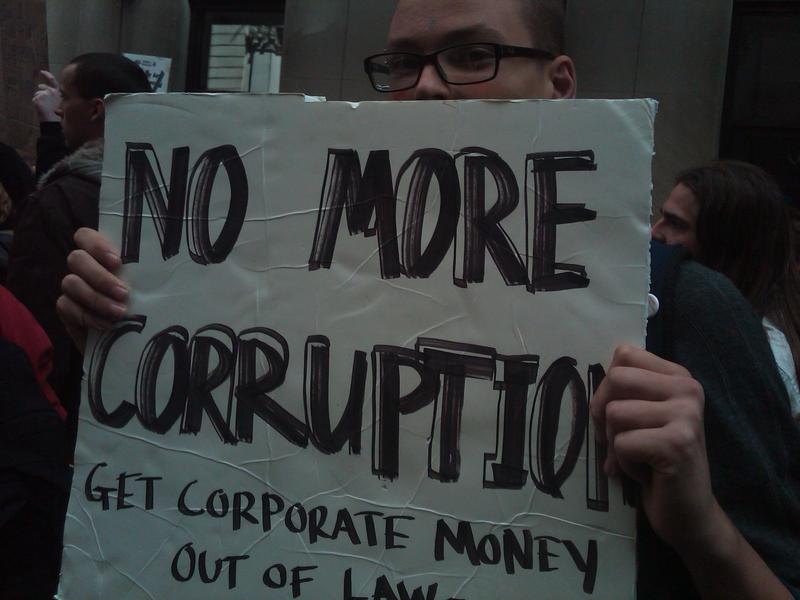 Hundreds of demonstrators marched through the Financial District Sunday as part of Occupy Wall Street, an event organized by activists critical of corporate influence over politics and demanding higher taxes on high-income individuals.
"We got sold out, banks got bailed out!" demonstrators shouted in unison. The demonstrators had hoped to enter Wall Street but were blocked by the NYPD.
Organizers of the event had initially called for 20,000 people to descend upon the area. Despite the lower-than-expected turnout, those who did attend seemed undeterred.
"What I've seen, in the past few days here, is that the people have taken very, very well to this," said Craig Breitsprecher, who slept overnight in Zucotti Park, along with others. "You know, we've been getting a thumbs-up from everybody walking by in the street. If we're drawing awareness to it, if we're getting sympathy from the general populace, that's a win for us."
One of the organizers of the event, Justin Wedes of the New York City General Assembly, said demonstrators were inspired by the Arab Spring, as well as pro-labor crowds in Madison, Wisc., earlier this year. He noted that a number of cities around the world held "solidarity actions in parallel with" the New York event.
Some participants said they would return to Wall Street on Monday, in hopes of disrupting the morning routines of employees showing up to work. The event began on Saturday.
Participants of the event cited a number of motivating issues, ranging from the environment to social justice concerns, but many were disturbed by the Supreme Court ruling in the Citizens United case last year, arguing that it would grant corporations too much sway over the political process.
Dan Morley waved a sign attacking the decision, which he said would effectively allow corporations "to buy politicians, because any of the politicians who don't toe the corporate line, won't get the requisite funds to be able to afford air time."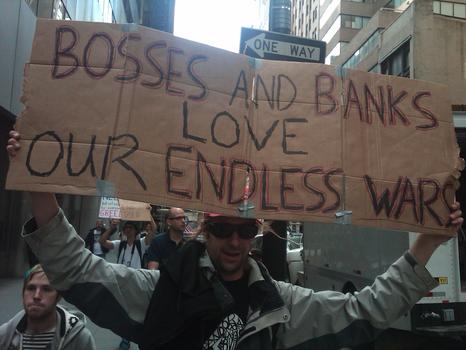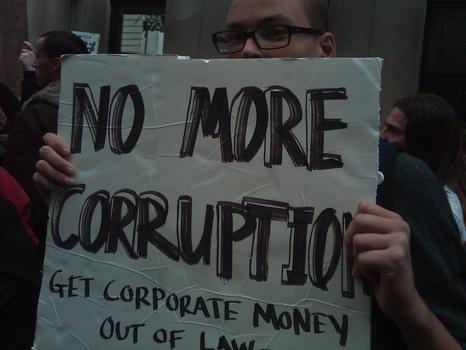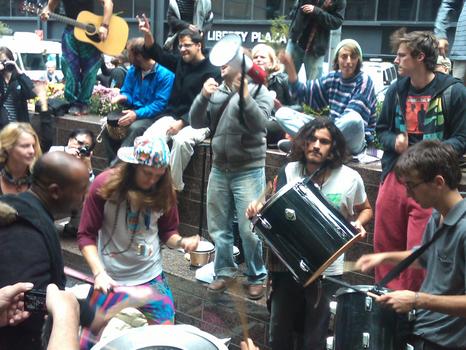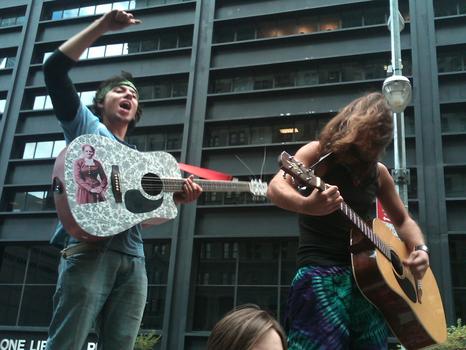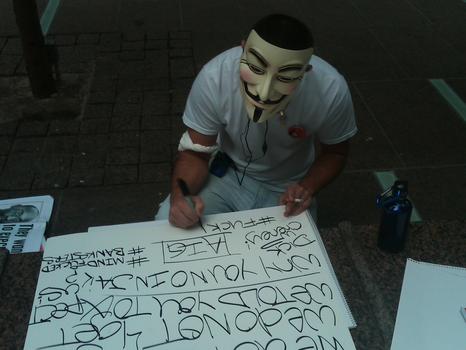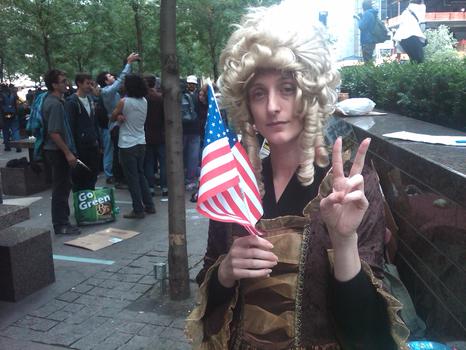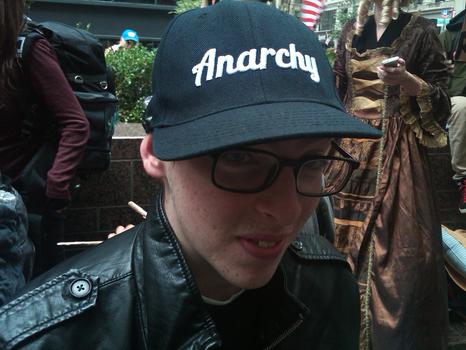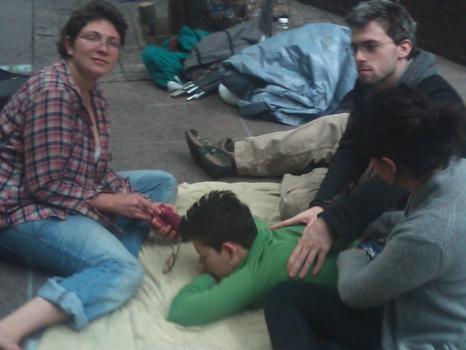 of