Graduate Rookie, Hawa Lee, participates in Mouse Squad's Scavenger Hunt at Maker Faire 2011.
Saturday Sept. 17th at the 2011 Maker Faire, I had the chance to do a Scavenger Hunt that was made up by Mouse Squad as part of the Hive Learning Network. The contents of the Scavenger Hunt are as follows: find an "explore" exhibit where you learn something new, then a "create" exhibit which is where like the namesake you create something. At the end of the hunt, you share your story with an interview at the Hive Media table at the faire.  Then you can hear the interview clips on Broadcastr.com (yes this is the correct spelling).
At first, I was so in awe by the things around me that I forgot what I set out to do. 20 minutes later I finally focused and got to work. The first place I went for was the "explore" part of the scavenger hunt and the booth was called "Solar Sewing." The person manning the station was so into his work, he didn't here me try to talk to him. Solar Sewing sounds exactly what it sounds like; using solar energy to sew. It was pretty nice! The next booth was for the "create" section, which was making my own soap. The soaps were vegan and smelled really nice. I wish I made another one. I really had fun doing the hunt even though I got lost more than one occasion.
- Hawa Lee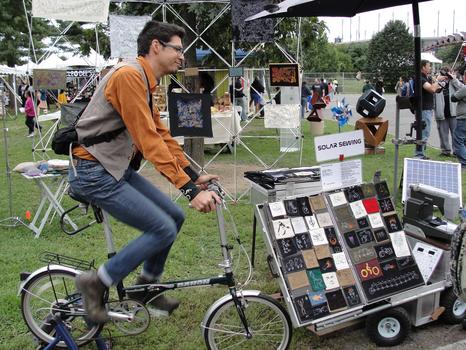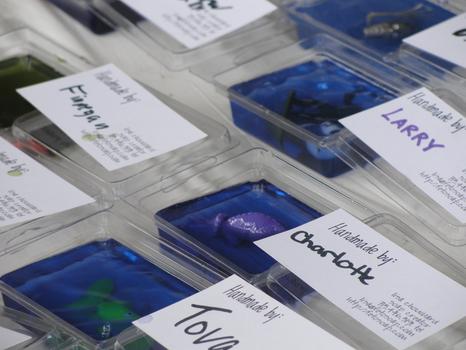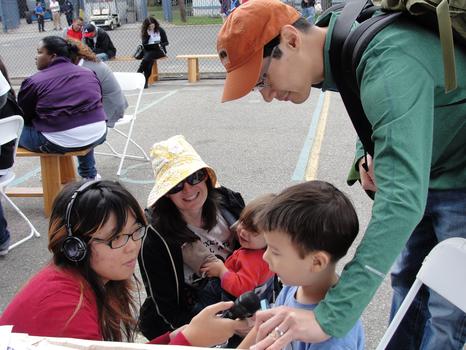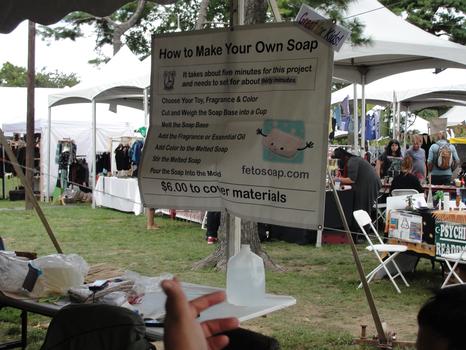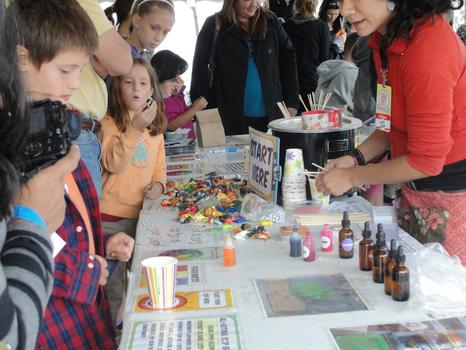 of