Tour Buses Not Going to 9/11 Memorial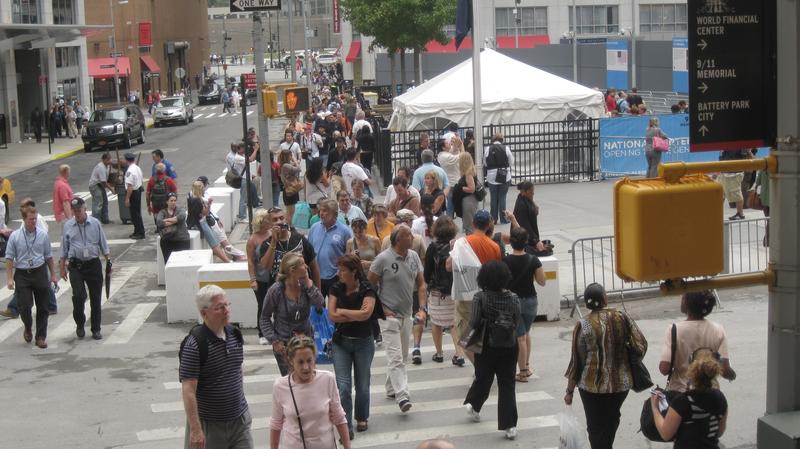 Fewer tour buses than expected have been dropping off visitors to the September 11 memorial at the World Trade Center. Most ticket holders are arriving to the site using mass transit.
Seven thousand people enter the memorial each day. Nearby resident had worried about being over-run by tour buses after hearing the memorial could attract five to seven million visitors a year.
Residents lobbied — successfully — to ban buses from the narrow residential streets.
Community Board One chair Julie Menin said, "It's a far better plan that causes less impacts to residents and businesses and means that we're not going to have tons of idling tour buses in our neighborhood."
She said bus operators must get a permit from the city Department of Transportation each time they want to use a designated parking and drop-off zone. Operators also have to register with the memorial before they can get tickets in bulk for their passengers. 
Elizabeth Swanson of bus company D & F travel said registration isn't difficult, it's just that few customers so far have booked trips specifically to see the memorial.
This week, tour buses were hard to find around the World Trade Center. A memorial spokesman said most visitors seemed to be arriving by subway instead.