NY Lawyers Learn About Same-Sex Marriage Legalities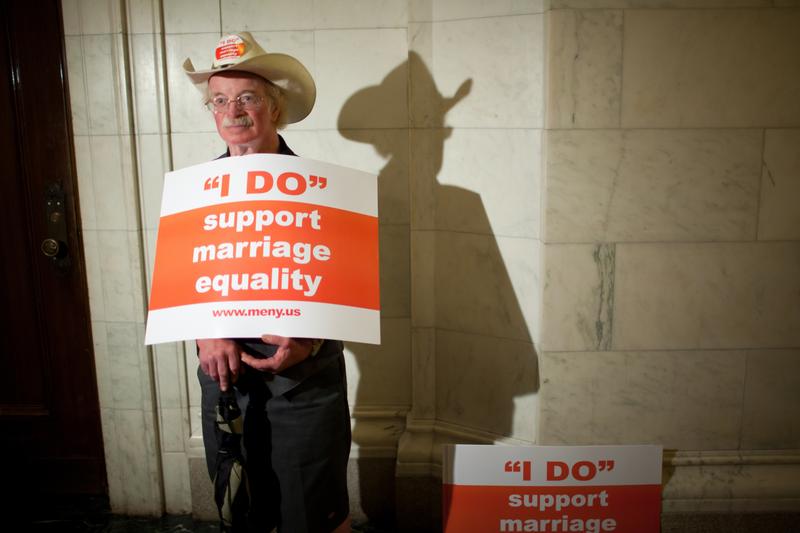 As same-sex couples continue exchanging wedding vows in New York, lawyers are working to catch up on the complications the new law creates.
Lawyers around the state are trying to get up to speed on new legal issues gay marriages present. The New York State Bar Association had a full house during its first training on same-sex marriage to help lawyers around the state get up to speed on new legal issues gay marriages present.
Michele Kahn, one of the lecturers at the session, said, "Lawyers had not had any education about it because it hadn't been in the law before, it wasn't a possibility.  Now we're seeing clients come and ask their lawyers, 'Should I get married?' or 'Okay, we did get married so what are our legal rights and obligations?'"
Kahn who heads up the Bar's lecture series on same-sex marriage said many couples are still unaware that getting married in New York does not give them the same rights different-sex married couples enjoy.
"You will have no rights as a married couple under the federal law, so that means no matter what, you can't get your spouses social security if they pre-decease you or any disability benefits," she added.
It also means a spouse cannot receive disability benefits from the other after death, or get legal status if one citizen marries a non-citizen.  Also, she says, if you get married in New York, and move to a state that doesn't recognize gay marriage, you won't be able to get divorced without moving back to New York.
However, Kahn said, earning the right to marry in New York did give same-sex couples 1100 new rights and obligations they didn't otherwise have before the law passed.