Palestinians Seek UN Membership, US and Israeli Leaders to Meet at UN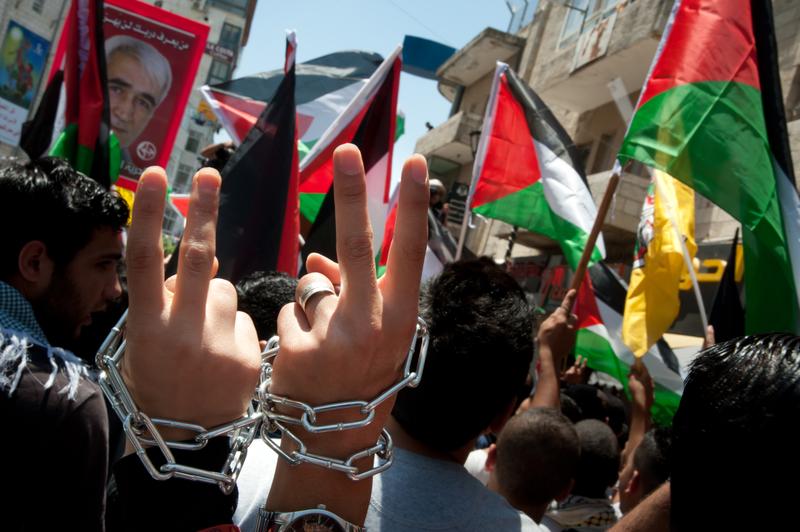 The Middle East Peace Process will face a major hurdle at the United Nations next week. Palestinian President Mahmoud Abbas said Friday he would ask the U.N. Security Council next week to recognize a Palestinian state, a move the U.S. has pledged to veto.
The U.S. said that if the Palestinians want to achieve statehood, the way is through a return to direct negotiations with Israel.
President Barack Obama will meet with Israeli Prime Minister Benjamin Netanyahu on the sidelines of the U.N. General Assembly meeting next week. White House Deputy National Security Advisor Ben Rhodes said there were no plans for Obama to meet with Abbas.
Abbas did leave some diplomatic wiggle room, saying he did not rule out other, unspecified options. That could include seeking a lesser, "nonmember state" observer status from the U.N. General Assembly. Abbas said more than 125 of the assembly's 193 members have pledged to support the Palestinians in their statehood bid.
Before leaving for New York, Abbas addressed the Palestinians saying he was going to the U.N. to "ask the world to shoulder its responsibilities" by backing the establishment of a Palestinian state in the West Bank, Gaza Strip and East Jerusalem. He also acknowledged that the U.N. move would not end the Israeli occupation and cautioned against outsize hopes.
"We don't want to raise expectations by saying we are going to come back with full independence," Abbas said.
Abbas urged the Palestinian people to refrain from violence, saying "anything other than peaceful moves will harm us and sabotage our endeavors."
He also asserted twice that his aim was not to isolate or delegitimize Israel — a charge Israel often levels at the Palestinians and their supporters.

"No one can isolate Israel. No one can delegitimize Israel. It is a recognized state," he said. "We want to delegitimze the occupation, not the state of Israel. The occupation is the nightmare of our existence."
Prime Minister Netanyahu accused Abbas of dodging direct talks.

"Peace is not achieved through unilateral approaches to the U.N. or by joining forces with the Hamas terror organization," Netanyahu said in a statement, referring to a recent, unimplemented agreement between Abbas and the violently anti-Israel group that rules Gaza to unite their rival governments. "Peace can only be achieved through direct negotiations with Israel."
The Palestinians say they are turning to the U.N. after concluding that peace talks will yield no breakthrough at this point.
The prospect of a U.S. veto would put Washington in the embarrassing position of voting against a concept the Obama administration approves of in principle: The establishment of a Palestinian state whose borders will be negotiated from the starting point of the lines Israel held before capturing the West Bank, Gaza and east Jerusalem in 1967.
Talks between Israel and the Palestinians stalled almost three years ago, reviving only briefly last September after the expiration of a slowdown in Israeli settlement construction in the West Bank. Palestinians argue the continued construction on lands they want for a future state compromises its viability, and they want it to stop completely as a condition for restarting talks.

Israel has rejected that demand.
With the Associated Press