New MTA Subway Map Highlights Weekend Service Disruptions
The Metropolitan Transportation Authority will debut a new subway map on its website called The Weekender. It will show weekend service disruptions as blinking lights and allow riders to search for problem areas by station, line or borough.
"If there's work going on that affects a station on the A line — say 34th street — then that station will be blinking," said MTA Media Relations director Jeremy Soffin. "You'll be able to see right away that there's something you need to know about if you're going to be traveling on that part of the line."
The map might look familiar to older riders. It's based on the 1972 subway map by Massimo Vignelli, which was the official MTA subway map from 1972 to 1979.
The interactive map goes live at 3 p.m. Friday afternoon on the main page of the MTA website, where it will be posted each weekend starting on Friday afternoon.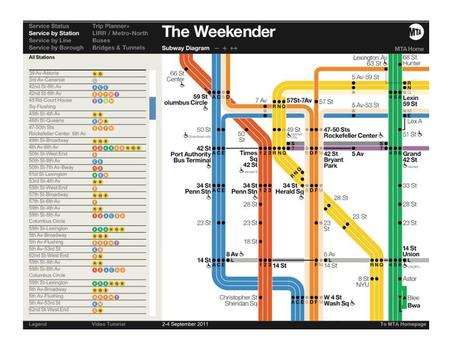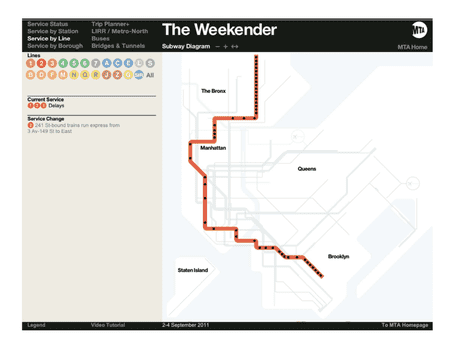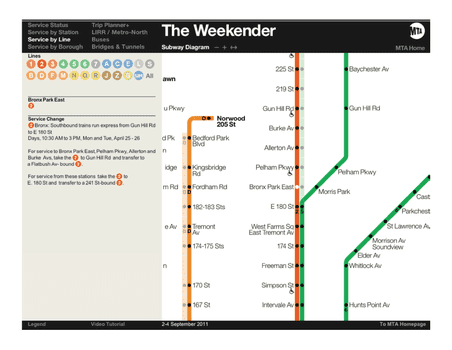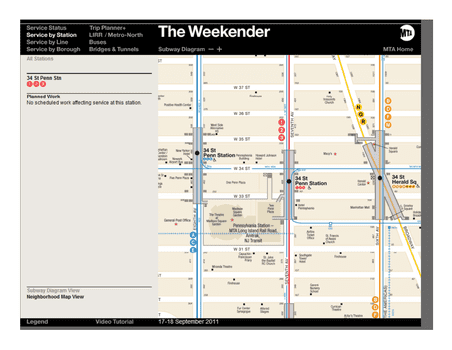 of