9/11 Memorial Crowds Changing a Downtown Neighborhood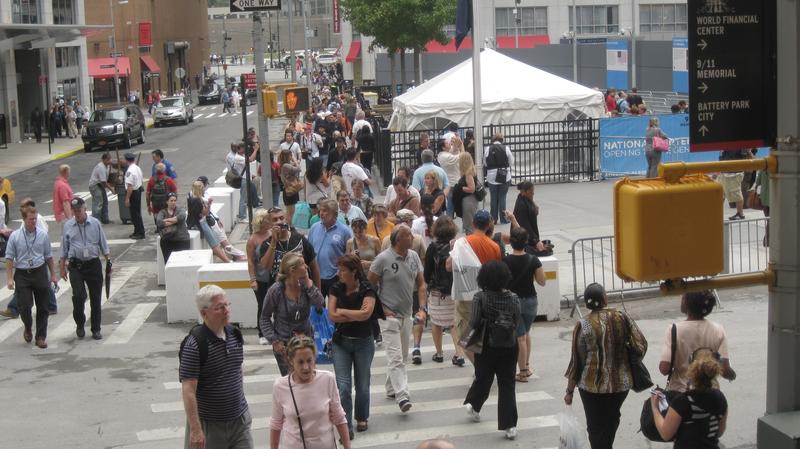 Crowds have been gathering at the corner of Greenwich and Albany Streets since the September 11 Memorial opened to the public on Monday. Until this week, the corner was a relatively obscure spot that saw but a fraction of the people who regularly crowd nearby Broadway and Church streets.
Bill Koulmentas has owned a pizzeria and a diner on Greenwich Street since before September 11. He says he's seen the neighborhood grow in ten years from a business district that supported not much more than a lunch hour to a place that's busy well into the night. Now the memorial is bringing more foot traffic down his narrow street.

"The neighborhoods evolving," he said. "It used to be all blue coats from the Mercantile Exchange and the New York Exchange. Now, it's more residents and so forth. I think it's good cause what's going to bring more people, what brings more people brings more commerce, more commerce brings more activity, more activity just simply shows progression."
He couldn't yet say how much business had been up since Monday, only that it has been up, and by a lot.
The memorial's entrance at Greenwich and Albany is temporary. When the current phase of construction at The World Trade Center is completed within a few years, visitors will be able to move freely into and out of the site.