Council Likely to Reject Landmarking for Bowery Building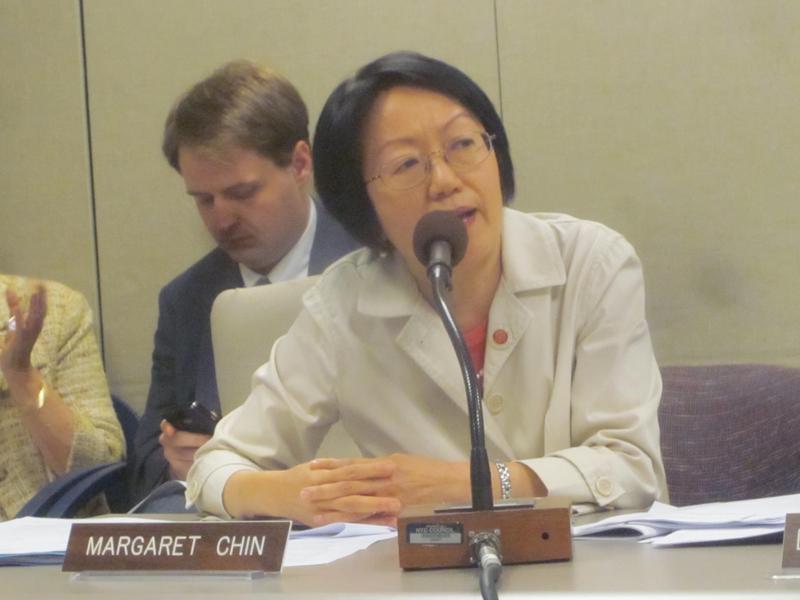 A City Council sub-committee voted against designating a nearly-200 year old Federalist building on the Bowery a landmark. The vote was a rare reversal of the Landmarks Preservation Commission, which had agreed to landmark the building in June.
Local council member Margaret Chin, who had initially supported landmark status, apologized to a crowd of preservationists gathered in a council hearing room, and said she changed her mind after owners of the building made their case.
The decision was decried by preservationists who had argued for the historic and cultural value of the three-and-a-half story structure.
"I just hope that the advocates will see my point of view on this," Chin said. "And that we will have opportunity to continue to work to
preserve the historic character of Bowery. But on this building we will have to differ."
The owners of the building, First American International Bank, said they had paid $5 million for the property and want to erect a seven-story office building. They argued the building was in disrepair and would be prohibitively expensive to renovate.
But preservationists said the building, built in 1817, was a rare example of Federal-style architecture and, along with other buildings on the block, pointed to the rich history of the Bowery. Some also said the owners failed to make a "hardship" case to the city, demonstrating the potentially high costs of repairs.
"And in some instances, the Landmarks Commission has granted over a dozen, something like 16 hardships, based on economics," said Simeon Bankoff, executive director of the Historic Districts Council, who argued for landmarking. "They might say, 'Yes, we will allow you to do things we would normally not allow you to do. We might even allow you to demolish the building.' That has happened."
(Photo: The Hardenbrook-Somarindyck House which may not get landmark status now./courtesy of NYC.gov)
An aide to Chin said a full council vote is scheduled for September 21. Both sides expect a landmark designation to be rejected by the council.