A Vintage Carousel Spins in Brooklyn
A newly restored vintage carousel featuring hand-carved horses and chariots is set to make its debut in its new Brooklyn home overlooking the East River on Friday.
Jane Walentas, who bought the carousel in 1984, spent the years since meticulously restoring the horses and chariots, using an X-acto knife to delicately peel layers of pain off the figures that were carved in 1922 by the Philadelphia Toboggan Company.
"It's not a labor of love," Walentas said. "It's an obsession."
Metropolitan Museum art restorers worked on the art on the carousel's inside panels, and Mercedez-Benz detail workers painted small details on bridles and saddles.
The Walentases purchased the carousel to save the 48 painted ponies, horses and two sleigh-like chariots from being sold piecemeal.
The ride was originally a part of a master plan for Brooklyn Bridge Park by David Walentas, Jane's husband, and one of the big names in the transformation of Brooklyn's DUMBO neighborhood. 
Twenty-seven years later, the carousel sits along the East River between the Manhattan and Brooklyn bridges awaiting visitors who will pay $2 for a three minute ride.
Walentas tears up when she thinks about filling the pavilion up with strolling couples and excited kids.
"When I walk down the street and little kids say, 'Oh I can't wait for the carousel' that really does touch me," she said.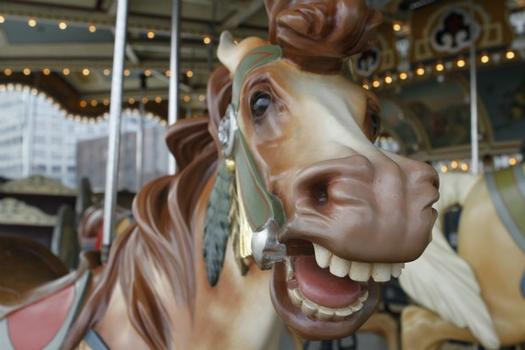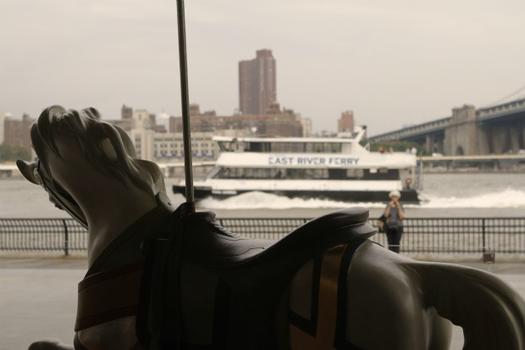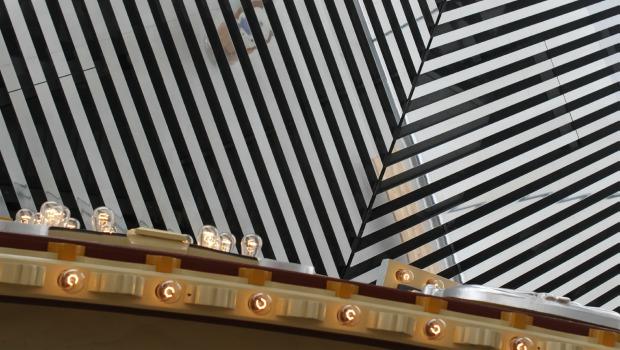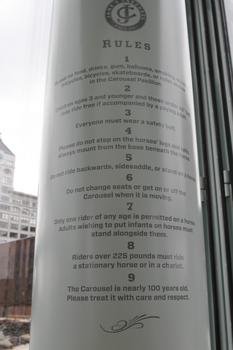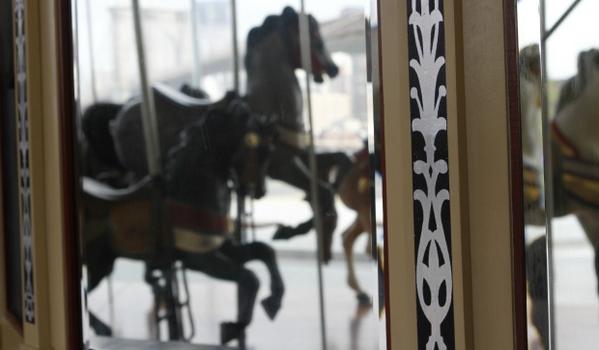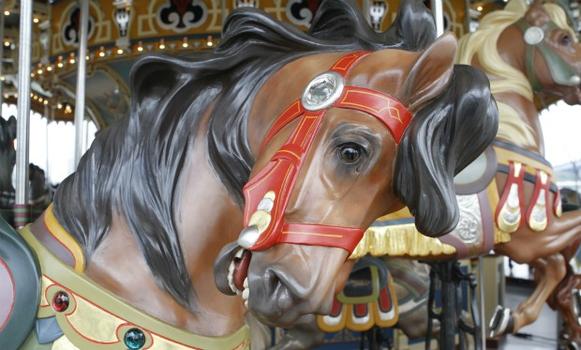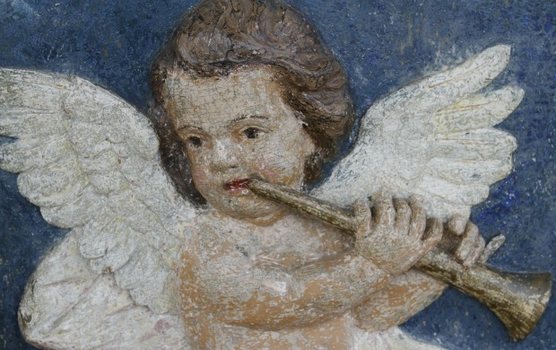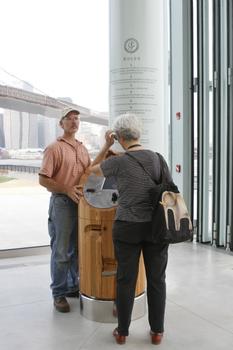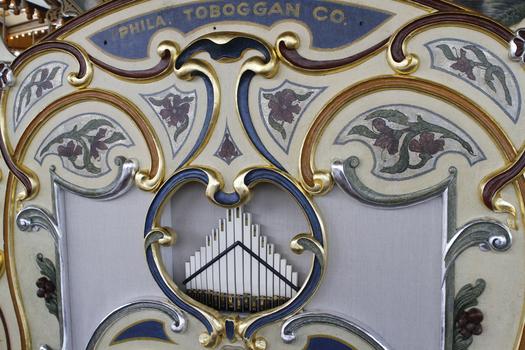 of