Party Leaders to Dems: Chins Up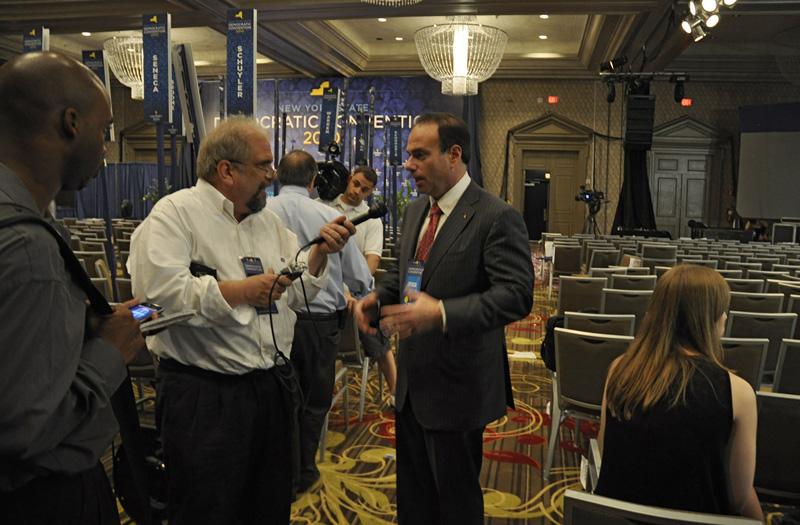 Democratic party leaders are trying to reassure members about the party's future after a loss in New York's 9th Congressional district race. Republicans painted the victory as a referendum on President Obama's job performance.
Republican businessman Bob Turner beat Democratic Assemblyman David Weprin in the contest for the seat previously held by Anthony Weiner by a margin of 53 percent to 46.5 percent. The last time a Republican held that seat was in 1923.
"This message will resound for a full year. It will resound into 2012," said Turner, in his victory speech Tuesday night.
But Jay Jacobs, New York State Democratic Committee Chair, said he does not believe Tuesday's election results hurt Democrats in New York or nationally.
"You know, we try to make a lot of the fact that this is indicative of what's going to happen in 2012," Jacobs said. "I think that's nonsensical. You know, a few months in politics, they tell you, is like a lifetime."
The Democratic Congressional Campaign Committee is also trying to ease the pain of party members by telling them to keep their sights on the November 2012 elections.
In a statement on its website, the D.C.C.C said, "This was one in a series of battles, not the end of the war."
The D.C.C.C statement also shrugged off the importance of the race, due to the fact that New York will lose two House seats according to new Census figures.
"NY-09 was never a part of the D.C.C.C.'s strategic plan to win the House in 2012 because the district will likely be eliminated in New York's congressional redistricting."