The Fight to Save St. Marks Bookshop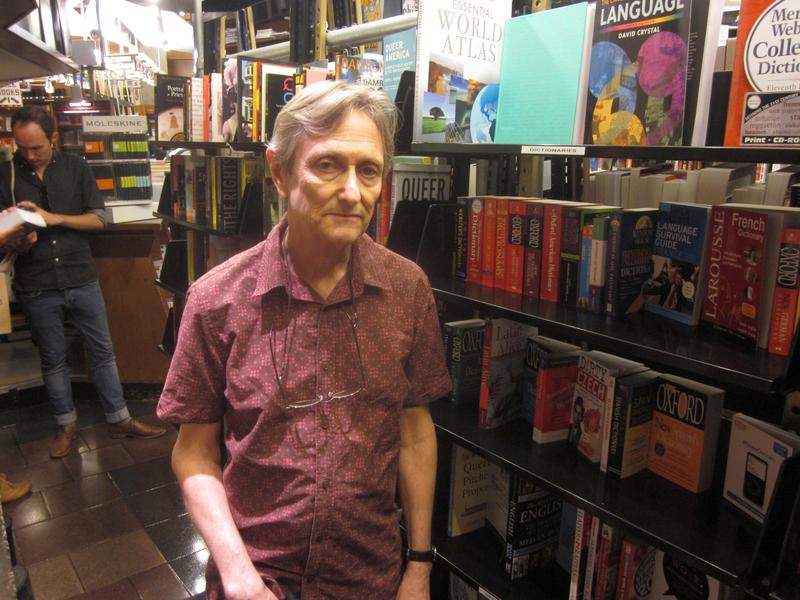 When St. Mark's bookshop first opened, in 1977, the rent was $375 a month and Allen Ginsberg was a regular, CBGB was in its heyday and the local art and film scenes were surging.
"The East Village, at that time, was having a renaissance," said Terry McCoy, one of the store's founders, "and we were benefiting from that."
The store has shifted locations several times since then — it's now at the corner of Third Avenue and 9th St. — and the rent is $20,000 a month, an amount that McCoy and his partner Tom Contant fear could put them out of business.
The pair is asking their landlord, Cooper Union, for a rent reduction of $5,000 a month. Sales have dipped by 35 percent in the last three years, they said, and they don't think they can survive without lowering their overhead.
"I want to make the point that we're important to the community and that we're an important cultural institution," McCoy said.
An online petition called "Save the St. Mark's Bookshop," started by Joyce Ravitz, has received more than 25,000 signatures and is adding thousands of names by the day. The effort has prompted a broader debate about the values of the East Village, and brick-and-mortar versus online bookselling.
Poet Alice Notley, a finalist for the Pulitzer Prize in 1999 whose own work is well-represented on the shelves, was visiting the store on a recent afternoon.
"I've spent my entire professional life in touch with it," she said of the store. "These are my friends. You don't have friends online."
Jolene Travis, a spokesperson for Cooper Union, wouldn't comment on whether the college is open to reducing the store's rent, but said the college has "worked over the years" with St. Mark's and is meeting with its owners.
Cooper Union doesn't actually own the building that holds the store, but leases it from a company called 29 Third Ave Corporation c/o Casabella Holdings, LLC, and sublets it to St Mark's. Some of the people signing the petition have accused Cooper Union of being greedy and trying to force St. Marks out of the area.
But Cooper Union is hardly your typical college. It's one of the few in the country that offers all its students full scholarships, each valued at $38,500 a year. The income it generates from its real estate holdings, according to Travis, makes up 55 percent of the college's revenue.
One real estate analyst, David Nouhian of the Metropolitan Property Group, argues that the most sensible solution would be for St. Mark's to move to a cheaper location, perhaps mid-block.

"That landlord could get a lot more than $20,000 a month in today's market," Nouhian said.

He said rent reductions aren't unusual these days, but adds they tend to be short-term agreements, not permanent ones like what St. Marks is seeking. He thinks that, like other businesses, book stores have become outdated.

"Sixty years ago, 70 years ago, you had these guys selling pickles on every corner in Manhattan," Nouhian said. "Now, there's only three of 'em left."
For some supporters of St. Marks, the ideal solution would be for every person signing the petition to simply buy more books there.

"I think that the economy is the main culprit," McCoy said, "and I think when the economy comes back, the book business is going to come back"