What Turner's NY-9 Win Means for Obama in 2012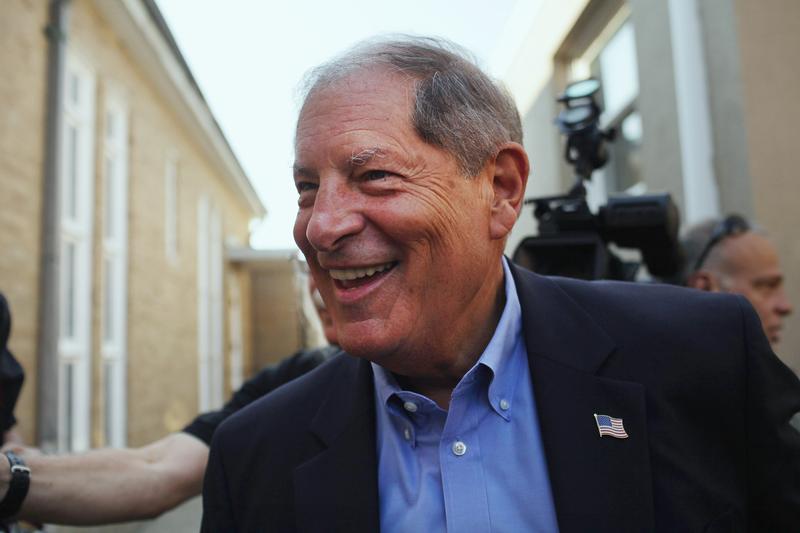 In a district where 74 percent of voters told pollsters that they believe the country's on the wrong track, voters wanted no more of the status quo. By an 8-point margin, the voters who turned out in the special Congressional election in Queens and Brooklyn opted for Republican newcomer Bob Turner over Democratic Party Assemblyman David Weprin.
Turner was quick to declare himself a harbinger of things to come. "I am telling you. I am the messenger. Heed us," he declared in a victory speech early Wednesday morning. "This message will resound for a full year. It will resound into 2012."
National Republicans gleefully embraced the victory as a rebuke of the president:
"Tonight the voters overwhelmingly rejected the Obama agenda," Republican National Committee Chairman Reince Priebus tweeted after the race was called. Conservatives also argued the results signal a major allegiance change among Jewish voters, or as the Drudge Report dubbed Turner's victory, "revenge of the Jews."
National Democrats moved quickly to try to contain the symbolism of losing the district ater spending hundreds of thousands of dollars and mobilizing grassroots volunteers in support of Democrat David Weprin. Democratic Congressional Campaign Committee Chairman Rep. Steve Israel (D-NY) dismissed the results as "not reflective"of the 2012 campaigns, when "Democratic challengers run against Republican incumbents who voted to end Medicare and cut Social Security while protecting tax loopholes for big corporations and the ultra wealthy." 
Still, there's no question it's a humbling defeat for Democrats — particularly after they celebrated the predictive power of special elections after their win in a House special election in May. Then, Israel declared that the election signaled that "we can win back the House" on the Medicare issue. And the embarrassment comes as a time when President Obama is trying to position himself as the one person in Washington with the American people on his side as he tries to drum up support for his jobs bill, including at a stop today in North Carolina. 
In the midst of all this breathless positioning, Nate Silver argues at the New York Times that while the meaning of mid-cycle special elections are often overplayed, there is a statistically significant relationship between their results and the next general election. At the very least, he concludes, "they imply a reduction in the odds that after three consecutive "wave" elections, 2012 will show a tidal shift back toward Democrats."
Leaving 2012 aside, in the immediate term, Bob Turner's victory means a stark change in optics for New York's Ninth Congressional district. In place of Anthony Weiner's brash, outspoken defense of liberalism in Washington, there is Bob Turner's call for cutting the federal budget by a third over the next 10 years.
Here, a few comparisons:
Taxes and Spending:
Then-Rep. Anthony Weiner, April 2011
"You know, you can say that you'll slash federal spending on something, but it doesn't mean that someone doesn't have to pick up the slack, and for New York City taxpayers, unfortunately, it's going to be them holding the bag."
Incoming Rep. Bob Turner, August 2011
"It's not only possible, it's absolutely necessary [to cut spending by 35 percent and not raise taxes]."
Federal Health Care Legislation
Then-Rep. Anthony Weiner, March 2010
"Health care's 20 percent of our economy and it's a tangent? This is the problem -- we've got to solve the problem but let's do it some other time. For eight years in this country this problem was festering. Incomes were flat. Why? Cause every single spare dollar an employer had had to go into health care, not into wages. Our wages are down, our economy's at a standstill because of health care. And we're fixing that problem because your team didn't do it." 
Incoming Rep. Bob Turner, August 2011
"The first thing I would propose is the repeal of Obamacare."
The Politics of Medicare  
Then-Rep. Anthony Weiner, April 2011
"This week on the House floor, Republicans are going to say, we're against Medicare. They want to eliminate it as it stands. Now, isn't it ironic they spent all last year in criticizing the health care act because it harmed Medicare. Now, suddenly, they want to eliminate it. Hypocrisy!"
Incoming Rep. Bob Turner, Campaign Website
"I believe that these programs should be preserved as they are for those in or near retirement and that we should work to strengthen and preserve them for our children and future generations. I oppose efforts to privatize or bankrupt either [Medicare or Social Security]. I would work with members of both parties to reach a solution that will meet our obligations on both of these programs."
That last point may be the most interesting to watch for 2012. Democratic attack ads aimed straight at Turner's position on Medicare, but his talking points here sound awfully close to those of President Obama's. Remember that the president took time in his jobs speech last week to press the need to "gradually reform the system while protecting current beneficiaries."