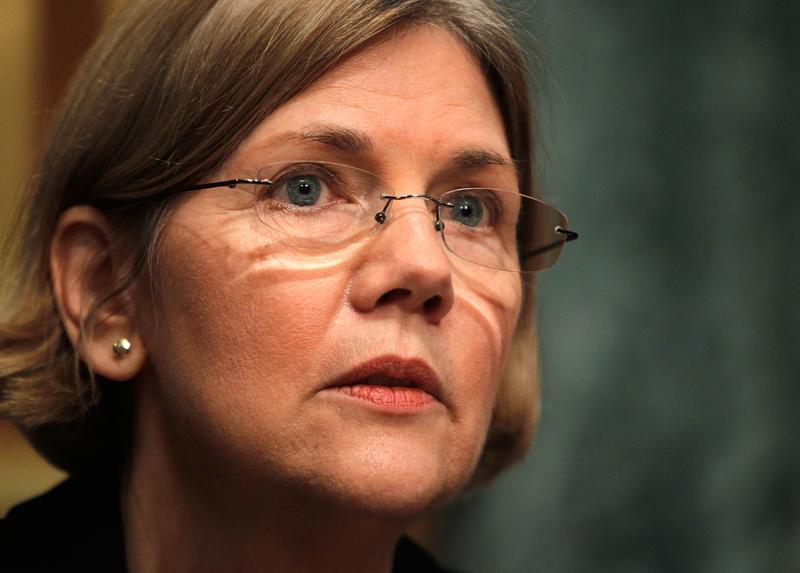 Elizabeth Warren, Obama administration insider and bank bailout overseer, is expected to announce a run for U.S. Senate Wednesday, challenging Massachusetts Republican Scott Brown.
Warren is a Harvard University law professor, but is better known as one of the "New Sheriffs of Wall Street." Shortly after Barack Obama's election in 2008, she began serving as chair of the Congressional Oversight Panel for the TARP bailouts instituted earlier that year.
In 2010 Warren shifted over to the newly minted Consumer Financial Protection Bureau, which was created under the Dodd-Frank Wall Street Reform and Consumer Protection Act. Warren had long been a proponent of such an agency, and came on board as a Special Advisor last fall.
Warren left her post in August of this year when she formed an exploratory committee that would size up a run for Scott Brown's Senate seat. Brown won the seat in a 2010 special election after the death of Sen. Ted Kennedy.
"The pressures on middle class families are worse than ever, but it is the big corporations that get their way in Washington," said Warren in a statement. "I want to change that. I will work my heart out to earn the trust of the people of Massachusetts."
Warren may be best known among casual followers of politics for her frequent appearances on The Daily Show. She has been interviewed by Jon Stewart every year since the 2008 bank bailout.
In addition to talking with Jon Stewart, she's also been interviewed by WNYC's own Brian Lehrer.