Giant Bronze Elephant Stands Upside Down in Union Square
Commuters passing through Union Square have a new, bombastic piece of public art to look at. "Gran Elefandret" is a five-ton, 26-foot tall bronze elephant sculpture by the Spanish artist Miquel Barceló. The pachyderm defies physics: it holds itself up by the tip of its trunk.
"I always say it's a self portrait, because it's like an artist in difficult times – we're always balancing on our trunks," said Barceló while his sculpture was unveiled on Tuesday.
The statue commanded the attention of hard-to-impress New Yorkers who passed by the piece. Some even stopped their cars to snap cell phone photos. 
"It's so surprising and alive and absurd," said Bela Meyer, a woman who was passing through the square. "It's really fun."
One woman seated on a bench near "Gran Elefandret" expressed concern that the elements might bring the elephant down.
"If a heavy wind comes, I feel it might fall down," said Catherine Green. "If Irene comes again, it might fall down."
But Barceló insisted there was nothing to worry about. He worked with engineers to make sure the elephant was secure on its trunk.
"I wanted to be very sure that it wouldn't fall," Barceló said.
"Gran Elefandret" will sit in the traffic island on Union Square East and 14th St. through May 2012. 
The statue appears courtesy of the Marlborough Gallery and the Department of Parks and Recreation "Art in the Parks" program.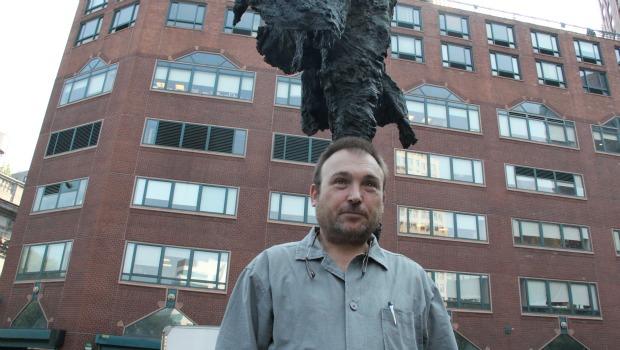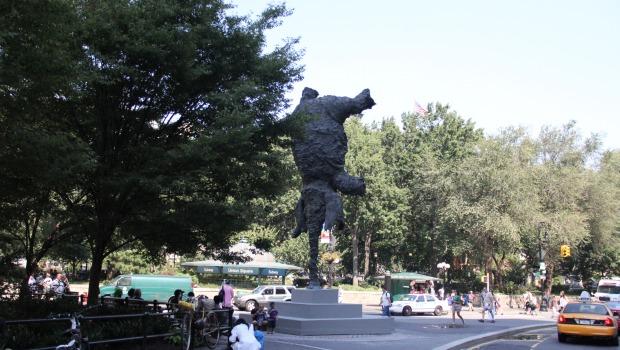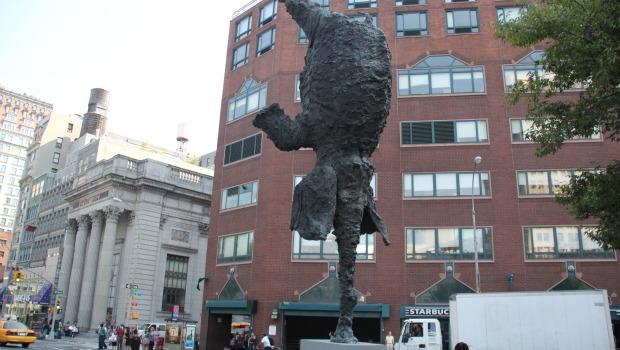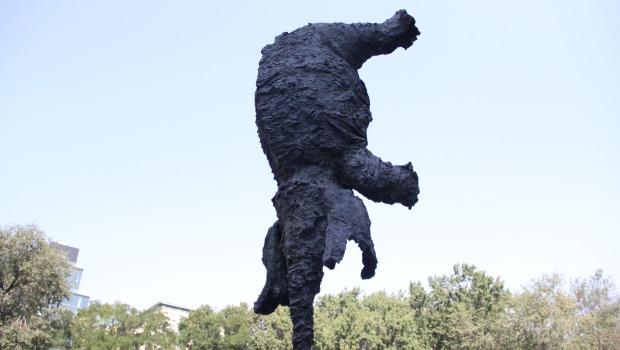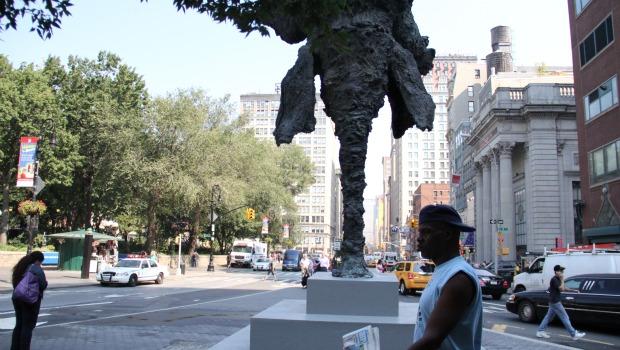 of