Landmark Commission Votes to Approve Brooklyn Skyscraper Historic District
9/13 UPDATE: At 1:00 P.M., the city's Landmark Preservation Commission approved the creation of a new Borough Hall Skyscraper Historic District in Downtown Brooklyn. The new district, which includes 21 buildings, was approved by a vote of 10 to 0. Final approval awaits a vote by the City Planning Commission and by the City Council, which must vote on the measure in the next 120 days.
Downtown Brooklyn is poised to receive a controversial new historic district. On Tuesday, the city's Landmarks Preservation Commission is expected to vote to approve the Borough Hall Skyscraper Historic District, which would give landmark status to 21 downtown buildings.
The proposed landmarks include some of Brooklyn's tallest structures — art deco towers from the 1920s such as the buildings at 16 Court St., 191 Joralemon St. and 75 Livingston St. Brooklyn's municipal building — soon to become the site of a new mini-mall — and a number of smaller buildings along Court St., Montague St. and Joralemon St. will be included in the district as well.
The Brooklyn Heights Association has been pushing for the new historic district for more than five years.
"We want to preserve these buildings so future generations can enjoy them as they are," said Judy Stanton, the executive director of the association. "Even though there is no threat tomorrow to tear any of them down, landmarking ensures that they will be preserved 100 years from now."
But many property owners in the district have rallied against the proposal. In January, several real estate holding companies and business organizations, including the Brooklyn Chamber of Commerce, signed onto a letter asking that the landmarks commission reconsider a vote to approve the district.
"With Brooklyn and the rest of the city continuing to struggle to escape the grasp of an unprecedented economic downturn, it makes little sense to move forward on a designation that will impede Downtown Brooklyn's ability to attract high-quality, 'destination' commercial and retail tenants, and create a successful, vibrant commercial district along Court Street," read the letter.
Map of the proposed Borough Hall Skyscraper Historic District (Landmarks Preservation Commission)

It's not unusual for owners of commercial spaces to oppose landmarking due to expenses and development hurdles that often go along with landmark designation, such as limits on signage and facade renovation.
In the case of downtown Brooklyn, some are even more worried since the neighborhood is going through a big transition. New tenants — from Aeropostale and H&M to Shake Shack — are moving onto Fulton Street Mall.
The Landmarks Preservation Commission believes that the landlords' fears are unwarranted.
"The commission has a successful track record of regulating vibrant commercial areas within historic districts — from high-end boutiques on Madison Avenue to national retailers along Broadway in Ladies' Mile and SoHo," said Lisi de Bourbon, a commission spokeswoman.
To back up her point, de Bourbon pointed to the recent purchase of the ground floor of the Brooklyn Municipal Building by United American Land, a development company run by the Laboz brothers. The firm plans to turn the space into a mini-mall with shops and restaurants despite one day being part of a new skyscraper district.
But the strongest opposition to the district isn't coming from business owners at all. The co-op board at 75 Livingston St., the proposed district's only residential tower, has asked repeatedly that its 32-story building be excluded from the district.
"Our building isn't going anywhere," said the co-op board's president, Ellen Murphy. "It's going to stay looking just like it is right now whether it gets landmark designation or not. The only question is whether or not the shareholders of our buildings are going to have to be subjected to costs and regulations that they don't want."
If approved by the Landmarks Preservation Commission on Tuesday, the proposed Borough Hall Skyscraper Historic District will still require final approval from the City Council.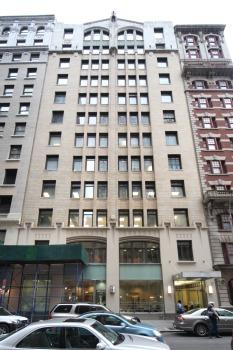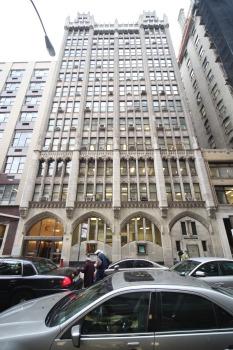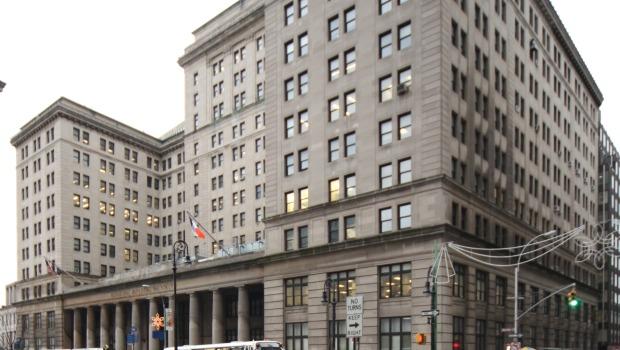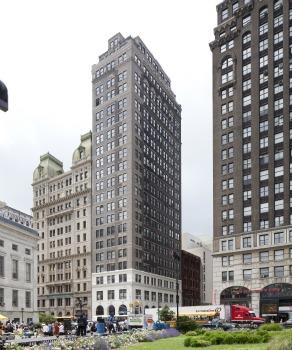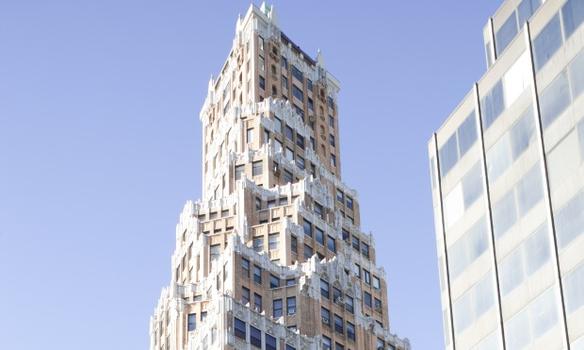 of