Look | Tribute in Light Tested on Rainy Night
Tuesday, September 06, 2011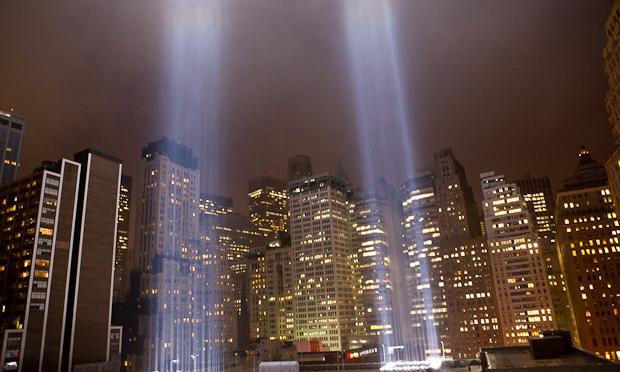 (Stephen Nessen/WNYC)
The Tribute in Light got its first test run of the year Tuesday night, despite the rainy conditions. Technicians on site said it was the rainest test run they've ever conducted, but it was not the first time they've done it in the rain.
The 88 search lights were turned on one at a time after 8:00 p.m. and with the assistance of spotters around the city, the team of electricians and lighting technicians will help angle the beams so they create a perpendicular beam of light.
As far as the rain is concerned, the 7,000 watt lights burn it off before it even touches the search lights.
On the the tenth anniversary of 9/11 the beams will shine at dusk. The Municipal Arts Society has solicited donations to keep the exhibit ongoing and says the future of Tribute in Lights is "not guaranteed" after this year.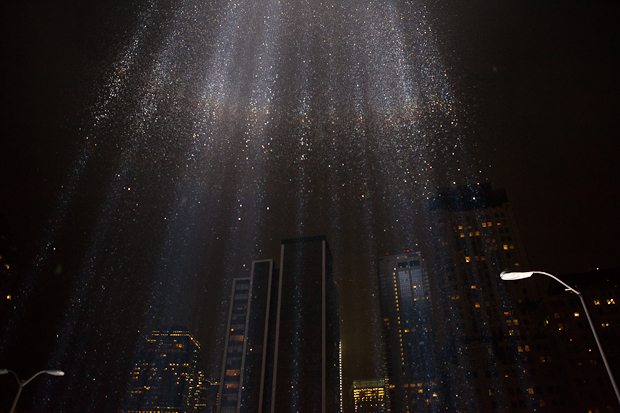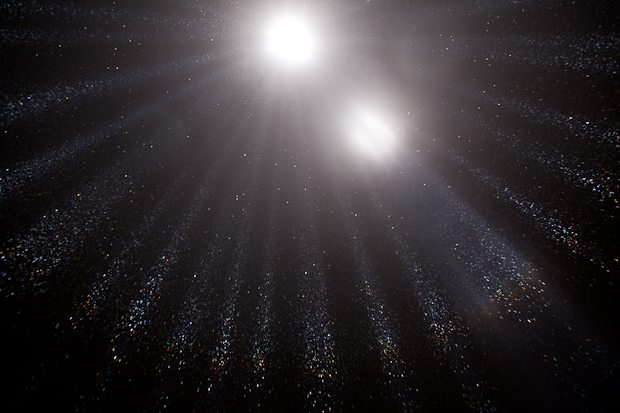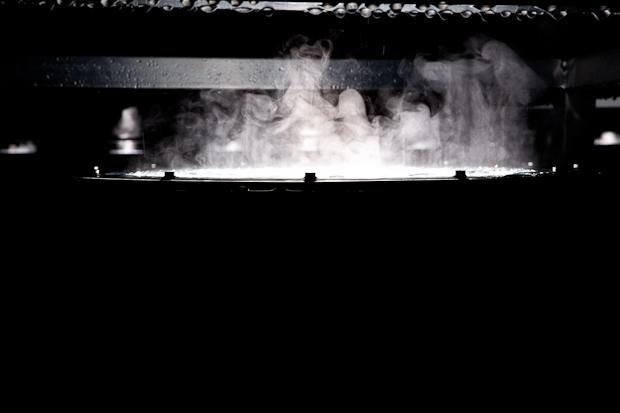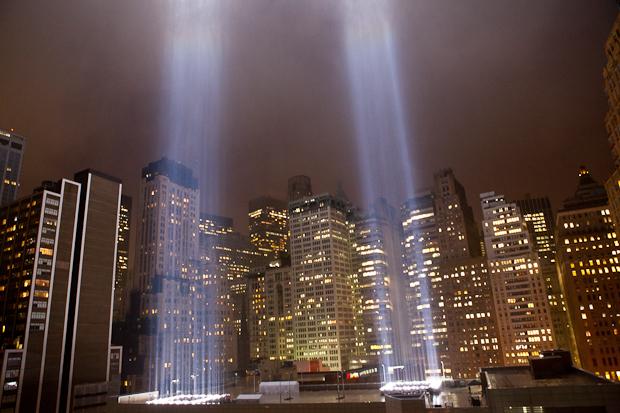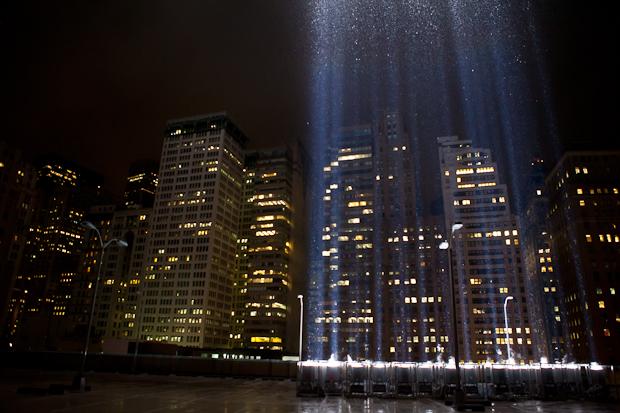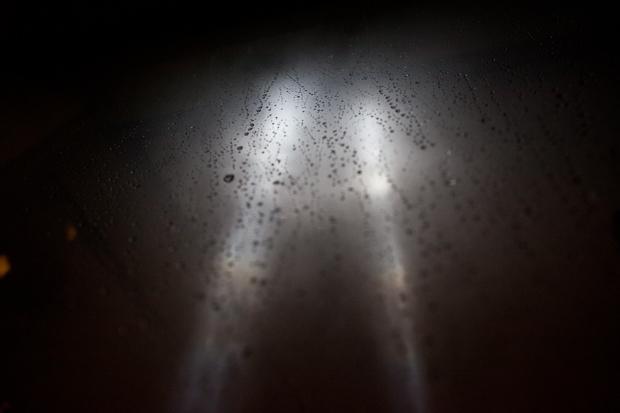 More in:
Stephen Nessen reports for the WNYC Newsroom and can often be heard live on Morning Edition.