School Budget Cuts Result in Epic Shopping Lists For Parents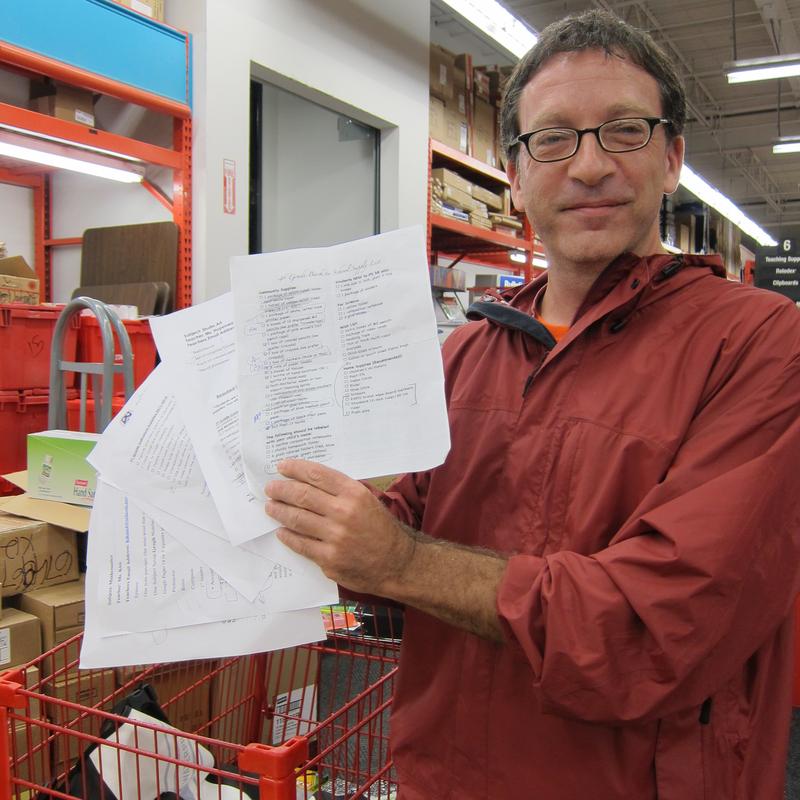 As the first day of classes for public school students approaches, many parents are out shopping for school supplies. After 5 years of budget cuts in city schools, some have seen the shopping lists grow longer.
Michael Sandler has a 4th grader that will attend P.S. 58 in Brooklyn and another child entering middle school in Manhattan. He said it's hard to juggle all the requests from the different schools.
"The grade school list isn't that bad, the middle school is on 5 different pages for 5 different classes and I have to like collate them so I can figure out what I need to do in total.  You know what? Ask me for 50 bucks and I'll give you 50 bucks and spare every parent this amount of work." 
Sandler says in addition to notebooks and pencils he's expected to also purchase community supplies like antibacterial wipes and paper towels.
At the crowded Staples Store on Brooklyn's 4th Avenue, Nicole Staten says she's also required to send her daughter to junior high with more supplies this year, but she understands.
"Some kids are not fortunate and with the school system not getting the money they have they usually use it (the supplies) for all the kids involved."
At the Seventh Avenue Copy and Office Supply Store in Park Slope, Coleen Gillespie who's a mother of 2 elementary school children says she's never seen a request for reams of copy paper on the request list before.
"It doesn't strike me as a supply that the kids would necessarily use. That's one thing that seemed different from last year."
Public school classes begin Thursday in New York City.
A close-up of the 4th grade school supplies list that Michael Sandler is shopping for. (Kathleen Horan/WNYC)