Rain Halts Action at the US Open
Tuesday, September 06, 2011 - 04:40 PM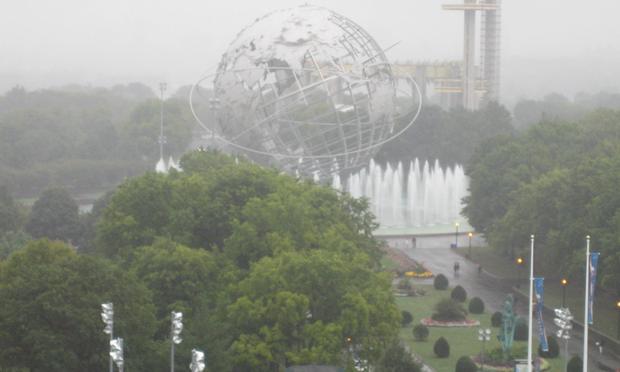 (Nate Chura for WNYC)
It took nine days to halt the tennis at the U.S. Open in Flushing Meadows, Queens, this year. At approximately 1:30 p.m., the United States Tennis Association, the organization that runs the tournament, announced it was canceling all day and night sessions for Day 9 of the US Open.
The last big rain to suspend play during the main-draw event fell on last year's men's final Sunday. Heavy rains forced the final to be played on Monday for the third consecutive year.
(The last big rain on Arthur Ashe Stadium during maindraw play at the U.S. Open fell on the Sunday final in 2010./By Nate Chura)
More in:
Nate Chura is senior tennis pro at the Heights Casino in Brooklyn and covers the U.S. Open for WNYC.