Governor Cuomo Unveils Official 9/11 Memorial Flag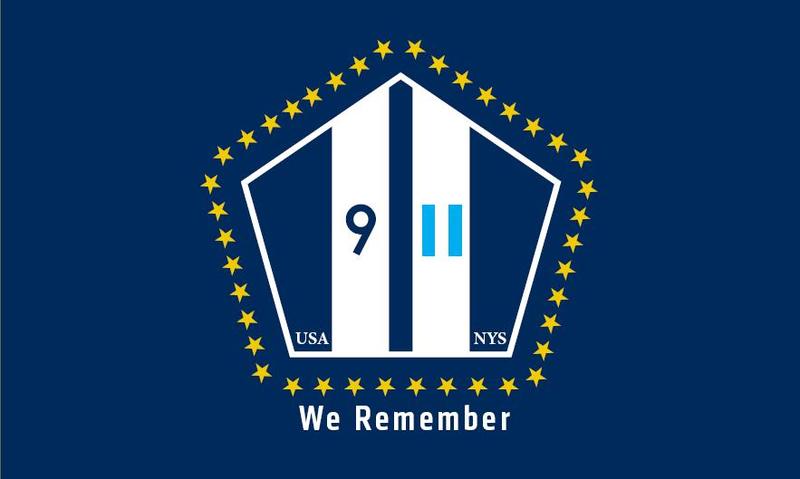 A new flag will be raised to honor the victims of the September 11 attacks and the first responders who helped in the clean-up and recovery efforts.
Governor Andrew Cuomo and the National September 11 Memorial & Museum unveiled the official New York State September 11th Memorial Flag.
"The Memorial Flag is meant to serve as a long-lasting symbol of our respect for those who were lost on September 11th and our resilience in the face of tragedy," Governor Cuomo said. "Written on the flag are the words 'We Remember' – we remember the faces, the stories, and the heroes of that day and this flag reminds us to always pass on those memories to future generations."
The symbols on the flag are meant to encompass all those lost that day — forty yellow stars for those who died on United Flight 93, which crashed in Shanksville, Pennsylvania, the five-sided figure to represent the Pentagon, and at the center of the flag are the Twin Towers.
The flag will be flown at the New York State Capitol and at the entrance to the memorial at the World Trade Center site. The National September 11 Memorial and Museum will also sell replicas of the flag in order to raise funds for the museum as well as to bolster educational programs.