Look | Behind the Scenes of the Preparations for the Tribute in Light
On the rooftop of a parking garage in Lower Manhattan, about 30 electricians, stagehands and lighting technicians are setting up what is now an annual tradition: shifting 88 searchlights into position to create the the now-iconic "Tribute in Light."
On September 11, the skyline will be joined by two powerful beams of light, a piece of public art that pays tribute to the losses of 9/11.
The "Tribute in Light" began as a temporary installation in March 2002, but has become a yearly tradition.
The Municipal Arts Society, which funds the project, has begun asking for donations online to help continue funding the project. Michael Ahearn, one of the creators of the lights, said he is confident the exhibition will continue for several more years.
The blue beams, which are reported to be visible for 60 miles, are comprised of 88 separate 7,000-watt searchlights, which are powered by a gas-run generator housed in a tractor trailer just outside of the parking garage. 
The New York City Audubon Society has noted that the powerful lights can disrupt migratory bird patterns, and Ahern said they will be monitoring the exhibit and will periodically shut off the lights, so birds can continue on their migratory routes.
The searchlights remain in the parking garage when not in use.
The lights still need to be calibrated or "perpendicularly integrated," so New Yorkers may be able to see some lights on Saturday night, and again on Tuesday night. On September 11, they will be fully in place.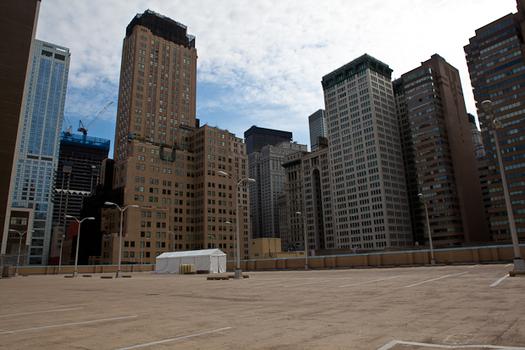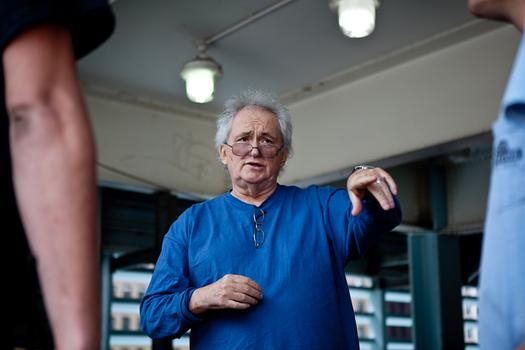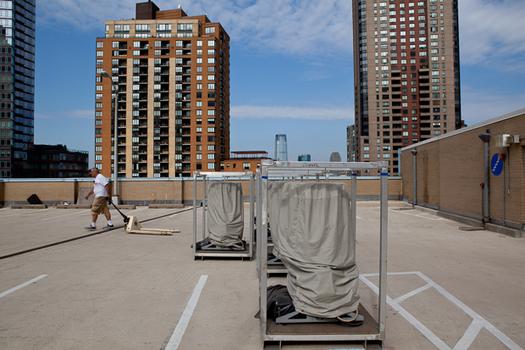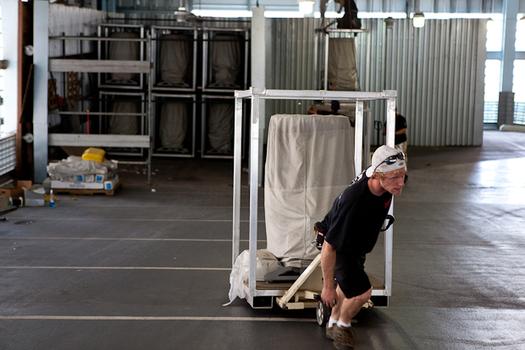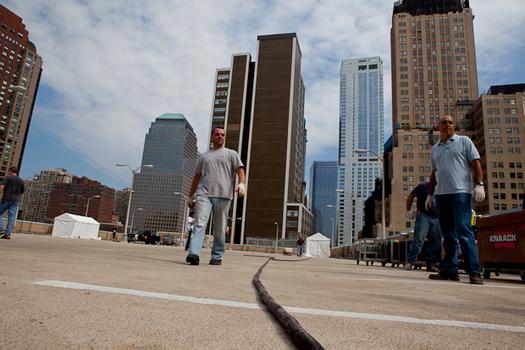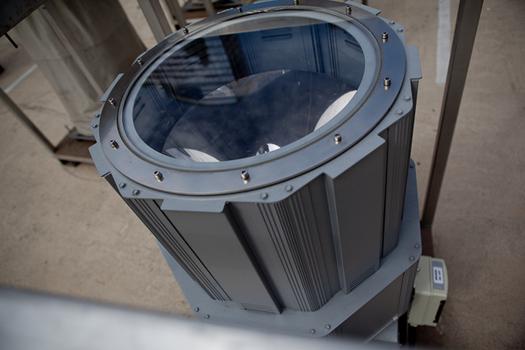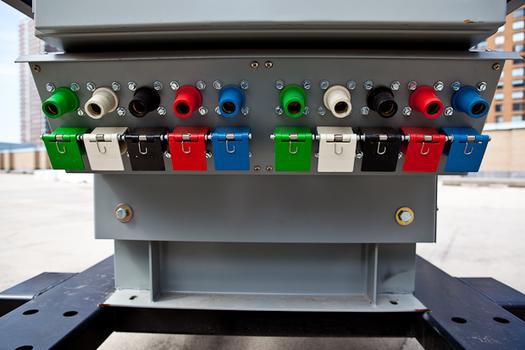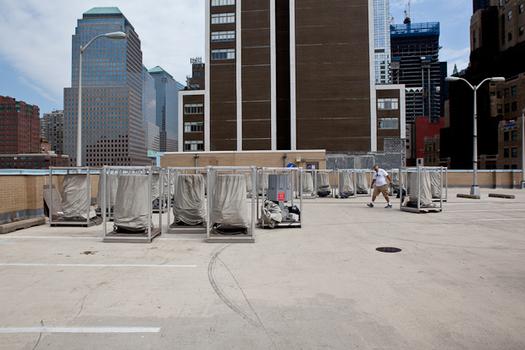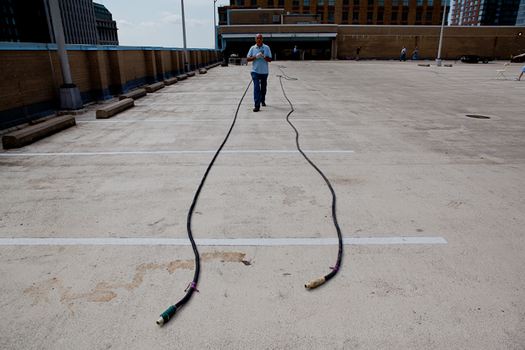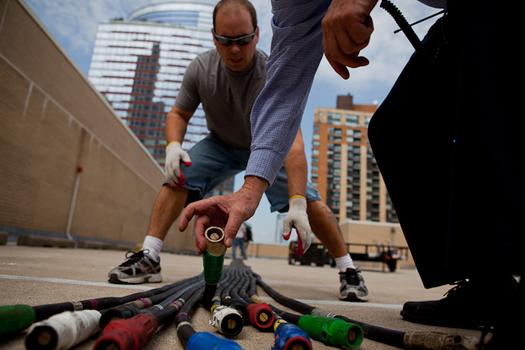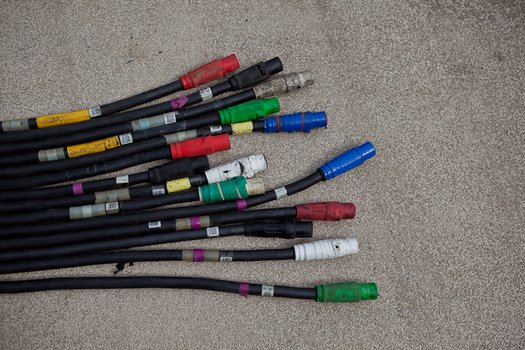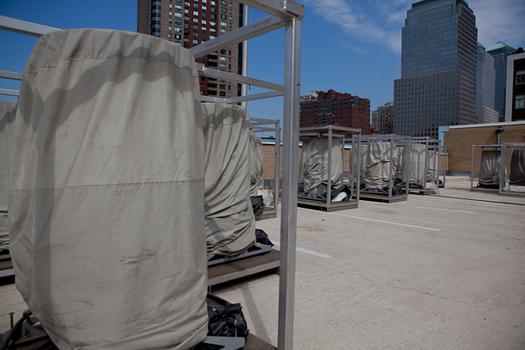 of