Opinion: As Court Weighs Perjury Retrial, Clemens Defense Needs a Demure Rocket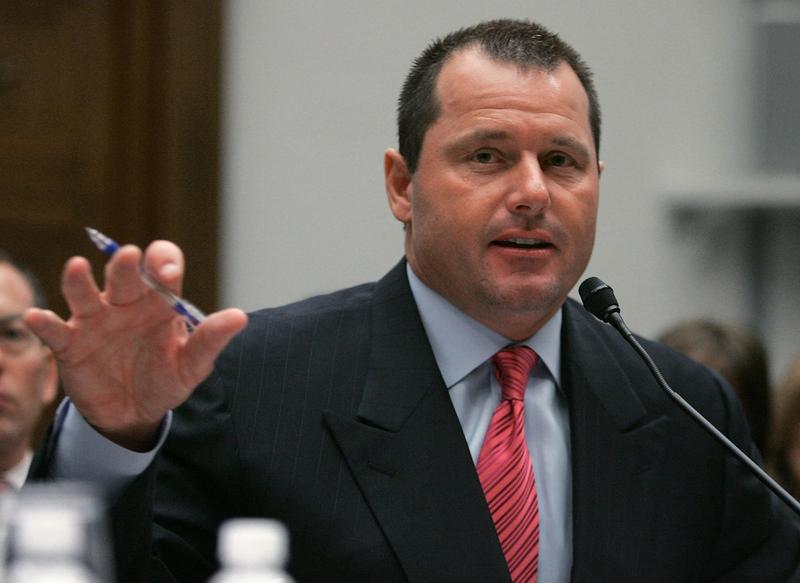 Whenever I write about a doping case, I'm tempted to use a lot of baseball language - a temptation I cannot resist and today is no different.  This morning, prosecutors find out whether they get another go 'round with the Rocket.  The Rocket, of course is baseball great Roger Clemens, and today he learns whether he will be retried for perjury.
Retried, because Clemens's first case ended in mistrial when prosecutors Daniel Butler and Steven Durham introduced evidence before the jury that had already been excluded by U.S. District Court Judge Reggie Walton. 
I also made more than a few baseball references, last spring, when writing about Barry Bonds (Bonds was convicted last April, of the obstruction of justice for lying to a grand jury about taking steroids; and just last Friday, the federal judge in his case ruled that Bonds' conviction would stand.)
The judges in these cases are the umpires. Judge Walton, the ump in Clemens, called a foul on federal prosecutors, and it was the right call. 
Trial watchers know Judge Walton well and we know he doesn't mess around.  This is the same judge who tried the Scooter Libby case. In that intensely high profile and highly charged case (which was also fundamentally about lying) there was no doubt about who was in charge. 
So, too, in Clemens, where federal prosecutors made a misstep any "first year law student" should have avoided, as Judge Walton said. At the time, the judge called it as he saw it.  Clemens "is entitled to a fair trial, and, ... He can't get it now, and that was caused by the government."
It was bad news for a prosecution team that had already spent millions just to get to the courtroom.  
So, in a desperate bid to save this thing, the feds just added a designated hitter to their team. This week, the government informed Judge Walton, that David Goodhand would now serve as co-counsel. 
Good move.  Goodhand is an assistant U.S. Attorney in the Eastern District of Virginia. But that's not all. Goodhand is also an adjunct professor at Georgetown Law.  He clerked for federal judge Amalya Kearse at the U.S. Court of Appeals for the Second Circuit.  Currently Goodhand oversees the Eastern District of Virginia's criminal appellate work for the Fourth Circuit Court of Appeals.  Perhaps, with Goodhand in the line-up, prosecutors won't repeat the same sloppy mistakes, that led to July's mistrial. 
Indeed, Judge Walton may feel reassured enough by the presence of Goodhand to give prosecutors another chance.
If so, what's the best defense strategy?
Lay low. 
There is no doubt that the Roger Clemens we saw in court last month is the man defense attorneys want to have show up for trial.  
Folks don't much like Clemens.  Even in his heyday as one of baseball's all time greatest pitchers - long before his current troubles - he had a reputation as a hot head, blowhard, and a Jerk.  
Still, lots of Americans (baseball fans and just regular folks) wonder about the pursuit of these doping cases.  I asked NPR's Mike Pesca about this on the Brian Lehrer show, on the eve of trial.
Mike pointed out the difference between the hue and cry about steroid use - that motivated the 2008 congressional hearings - and this trial, which is about lies the former Cy Young winner may have told before the House Committee on Oversight and Government Reform.  
Whatever your opinion on whether prosecutor's should spend taxpayer resources pursuing doping-related cases, like Clemens', I think we can all agree that the man who showed up at the hearings did not do himself any favors.  
He took on Chairman Henry Waxman (somebody no one would ever want to cross). And then there was that memorable moment, when Clemens tried to explain away the sworn statement of his friend, baseball choirboy, Andy Pettitte:
Mr. Congressman, Andy Pettitte is my friend … I think Andy has misheard.
Yet, this is not The Clemens who came to federal court.
In Walton's courtroom, he was quiet, even demur. There were no outbursts, no grimaces, no mouthed profanities. 
When judge Walton declared the mistrial, Clemens did not pump his fist.  He did not high five his attorneys.  He seemed not to react at all.  And when he left the courthouse, he just said, "I'm not going to say anything."
Clemens even hugged a fan. That's the guy the defense team want to see show up today - and for the rest of the trial.
Jami Floyd is an attorney, broadcast journalist and legal analyst for cable and network news, and is a frequent contributor to WNYC Radio. She is former advisor in the Clinton administration and served as a surrogate for the Obama campaign on legal and domestic policy issues. You can follow her on twitter.