Osama Zeidan: Sam Is the Name
Osama Zeidan is a car salesman, and when he's working he goes by the name Sam. That's because almost 10 years ago, he and three other Palestinian-American spring-breakers were pulled off an airplane and searched, right at the gate in public view. He thinks someone on the plane feared them because of their Arabic names. After that, he started calling himself Sam in public. In the WNYC special Living 9/11, he talks about how that feels. Zeidan was at the School of Visual Arts in Manhattan when the Towers came down. He lives in Clifton, N.J.
What do you want to remember from 9/11 and what do you want to forget?
I want to remember the unity that the country showed in response to the tragedy.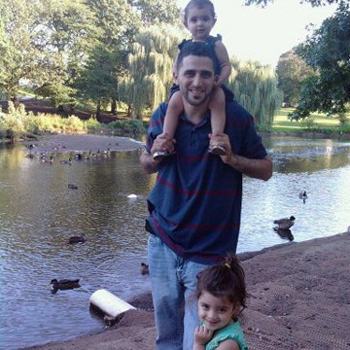 of