Many Still Stranded in Flood-Ravaged Catskills
When four friends rented a cabin in the Catskills Friday night they didn't expect Hurricane — later Tropical Storm — Irene would affect them that far north. By Monday, they realized every road out of the area was destroyed, and locals told them it could be nine months before they would be drivable.
"We were pretty far off the main road and it was pretty clear it was going to be awhile until anyone actually got up into the hills to try and take care of us. There was simply no way out by car," said Alex Moulter, 29, a lawyer from Brooklyn.
On Sunday, he tried driving down Burnham Hollow Road, but was stopped in his tracks by what was once a small creek. "That creek had turned into a raging river and had eroded the earth underneath the road," Moulter said.
Moutler and his three friends went on a reconnaissance mission Monday, gathering information from locals and surveying the damage. They had three gallons of water and were mindful to ration it.
Moulter said he was just north of Country Road 47 (photo left) and saw cars with smashed windshields and ripped off bumpers, roads covered in fine grit and a street sign 500 yards from where it should've been.
Everyone he met was without electricity or running water. He met one man whose stroke medication would only last him about a week.
On Tuesday, Moulter and his friends woke early and clambered over two collapsed bridges. They abandoned their rental car, leaving it with a local woman. After hiking through the woods for about 4 to 5 miles, they landed on Route 28, which had just opened. The first car to pull over was headed to the West Village and the driver gave all four a ride back to the city, Moulter said.
On Wednesday, Governor Andrew Cuomo toured the nearby disaster ravaged town of Prattsville with FEMA officials and Janet Napolitano, head of the Department of Homeland Security.
Cuomo said he expects the recovery to cost about $1 billion, and that about 600 homes were destroyed.
"We need help on the economics. We'll bring the energy, we'll bring the commitment, we'll bring the drive, we'll bring the know-how. But these are not communities of deep pockets," Cuomo said.
President Barack Obama declared eight counties in New York a major disaster area, which clears the way for federal aid. In addition to those eight, federal funding is available to 12 other counties on a cost-sharing basis for emergency work and repair of facilities.
In nearby Hardsburgh, about 70-100 people remain stranded in the mountains, according to Margaretville Fire Chief Gene Rosa.
"There are areas where people are literally stranded and probably will not be able to get to those areas with a motorized vehicle for quite some time," Rosa said.
Rosa said about 100 firefighters, police officers and volunteers have reached nearly everyone in the area.
But most of those people don't have running water, electricity or cell phone access.
Rosa said the town has enough bottled water, dry ice and food to be delivered, and are relying on the Army National Guard to assist with air drops soon.
In Margaretville, a town with one grocery store, structural engineers have been assessing the town's buildings and whether they're salvageable.
Rosa described the area as having steep topography with narrow valleys, where floods can happen very quickly.
"This is the worst flooding the area has ever seen. We see flooding on a frequent basis here, but not to the extent that we've seen this time, which was one of the reasons people were taken by surprise and one of the reasons we had to conduct so many rescues of people," Rosa said.
He confirmed that no one in his area had died in the storm or flooding.
Health officials advise residents to boil water in 11 upstate counties as they continue to monitor waterways, which are cloudy with sediment and filled with untreated sewage.
Rosa said donations would be welcome, but should not be sent directly to the fire department.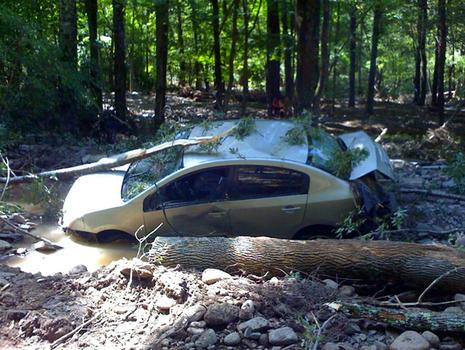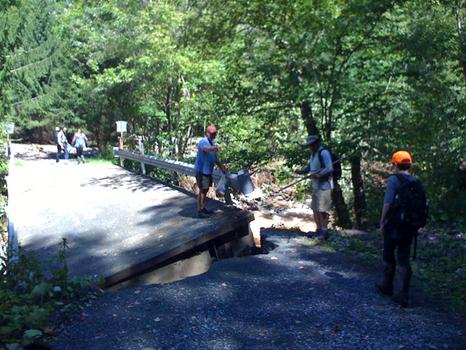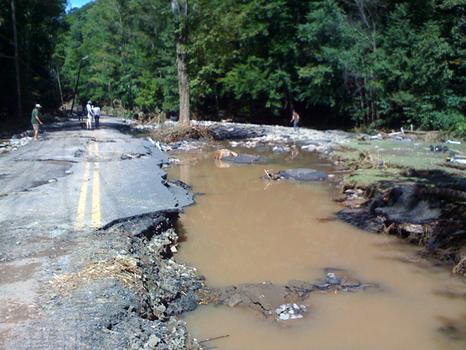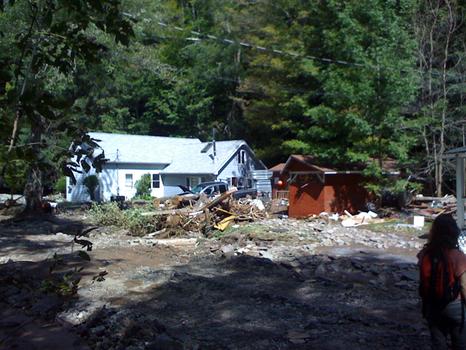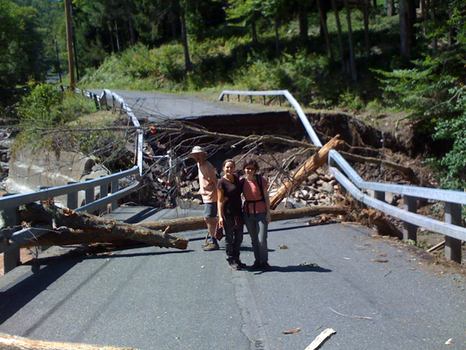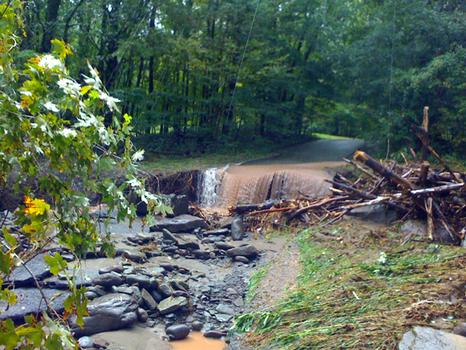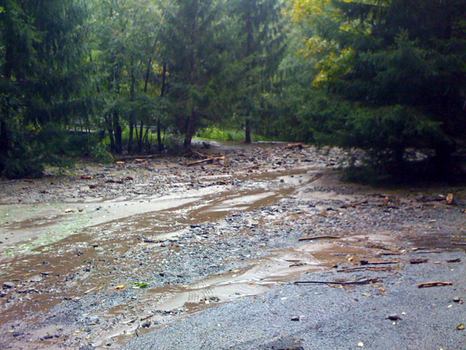 of