Patent Expiration Looms for Big-Name Drugs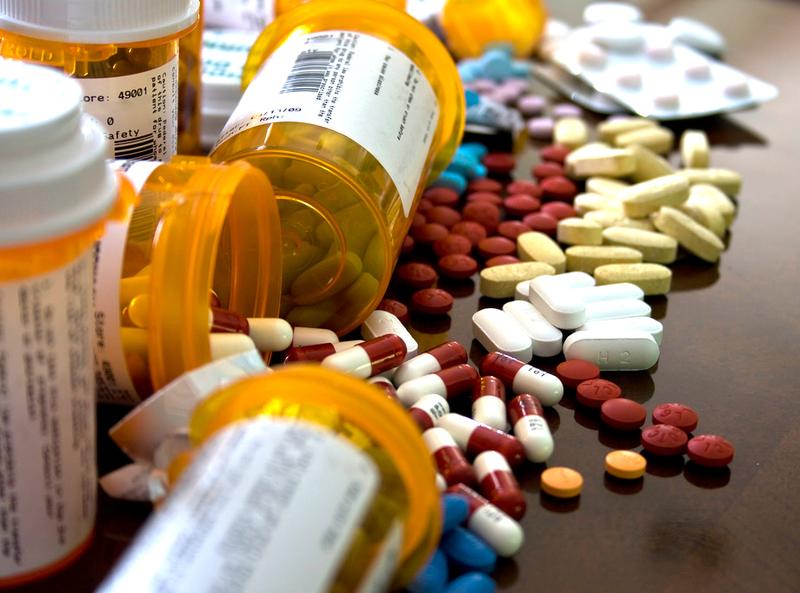 Richie Laspisa has pretty good drug coverage. But the retired city highway worker's union health plan this year stopped automatically covering Lipitor, because it was too expensive — something many insurers have done in recent years.
Sure, as the ads say, "Lipitor is FDA-approved to reduce the risk the heart attack and stroke among people who have heart disease or risk factors for heart disease."
But so is Simvastatin — a different, generic cholesterol-lowering drug Laspisa now has to take. His cardiologist said he was doing much better on Lipitor, but the union insurance plan rejected the doctor's appeal, giving Laspisa a choice: Simvastatin, the generic, for a $10 monthly co-pay, or Lipitor for 18 times that amount.
Not surprisingly, he went with Simvastatin. But during a recent trip to the pharmacy, Laspisa learned he might be able to get back onto Lipitor — or something very similar.
"The lady pharmacist mentioned the patent was going to expire, and they're going to turn it into a generic drug," he said. "So that means if I can stick it out between now and then, then maybe I can get back on it without all this confusion."
Lipitor comes off-patent in November. By next June, there's likely to be multiple generic versions of Lipitor. Typically, those cost about 1/10th the price of the original name brand. With almost $11 billion in sales last year, Lipitor will be the largest blockbuster to fall off what analysts call the "patent cliff." And it's just one of dozens of popular high-end pharmaceuticals whose prices are expected to plummet as their patents expire. Others include Plavix, a platelet inhibitor for heart disease, Singulair, a unique asthma pill, Seroquel, an anti-depressant and anti-schizophrenic, and Nexium, a treatment for acid reflux. 
The demise of these, and other multi-billion-dollar cash cows, is bad news for pharmaceutical companies — but good news for almost everyone else, said Dr. Stanley Katz, chairman of cardiology at North Shore LIJ Hospital.
"It's an important event that will be a boon for patients who cannot afford brand drugs," Katz said.
He and other doctors WNYC spoke with about patent expiration all said they generally start patients with generic drug prescriptions, when a generic is available. But sometimes, they said, a brand-name really does work better.
Even when there's no generic equivalent — the situation with Plavix, the second highest seller, behind Lipitor — and insurers cover the brand drug, they often charge steep co-pays. NYU cardiologist Dr. Howard Weintraub said those surcharges lead many patients to come in and beg for free samples. Or some patients simply don't fill their prescriptions — or they do, but then take the pricey pills less often than they're supposed to.
"You can tell it, because people come in with their blood pressure not as well controlled," Weintraub said. "Or they come in, and their cholesterol's all of a sudden mysteriously higher, and you realize, okay, the medicine hasn't stopped working, but you also realize the medicine doesn't work when it's still in the bottle."
By various estimates, generics already represent 70 to 80 percent of drug sales — a dominance expected to grow in the future. Michael Kleinrock, director of Research Development with the marketing research firm IMS, said patent expirations over the last half-decade are one of the main reasons why Medicare spent $50 billion less than federal officials projected five years earlier — a 44 percent savings. Kleinrock said the average daily cost of drugs dropped one-third from 2005 to 2010, and should drop another third between now and 2015.
"We're already at a reasonably low cost, relative to 10 years ago," he said. "That said, there's still, actually, more to go, which is excellent for consumers."
The drop in drug costs due to generics is one of the few bright spots in American healthcare. But it isn't exactly a big bright spot. Many other things are still driving up health care costs, such as medical technology, doctors' and hospitals' fees, administrative paperwork, chronic health problems and rapidly retiring Baby Boomers.
While the generic drug savings is real and very visible — especially to people with limited means and limited health coverage — the net impact on insurance premiums isn't likely to be huge, said Dr. Dennis Liotta, head of pharmaceutical benefits for Emblem Health, one of New York's largest insurers.
"For sure it will be felt, but because the other things are on such a heavy rise, it may be that it will only temper where rates are currently," he said.
There are wildly different estimates as to how much money greater generic usage will save consumers, insurers and the taxpayers who support Medicare, Medicaid and the military healthcare system.  The numbers range from $86 billion over the next five years to several times that.  
Whatever the number is, it's a lot of money coming out of the pockets of the country's largest pharmaceutical companies.