Farms Struggle to Assess Damage Caused by Tropical Storm Irene
Tropical Storm Irene officially left the Tri-State area on Sunday. But farmers, like Cheryl Rogowski, who owns a 150-acre farm in Pine Island, New York, are just beginning to assess the damage that the storm has wrought on their crops.
"We had all different types of bok choys. We had kohlrabi the size of quarters, we had pumpkins, all types of winter squashes, turnips, carrots, beets, summer squashes, cucumbers, peppers, tomato, eggplants," Rogowski said, gazing out at her farm, three quarter of which is underwater. "It will be lost. The plants and the vegetation can only survive so long underwater. And at this point, we don't know what is in the water that is flooded."
Rogowski, who was herself rescued from her house by the fire department on Sunday, is one of dozens of farmers in upstate New York who still don't know the extent of Irene's agricultural impact. What she does know is the lost squash and pumpkin crops are going to cost her farm big. Last year, the W. Rogowski farm sold frozen squash at farmers' markets through January, February and March.
"We will no longer have the income from that," she said. "In terms of our retail operation, we have a small wholesale account that we service. We won't be able to supply those accounts with the pumpkins and squashes. So, there's a serious financial impact to our farm and to this region."
Governor Andrew Cuomo said Wednesday that the agricultural damage in New York has reached $45 million. The farms hardest hit in New York were in the so-called "black dirt" region of Orange County — where Pine Island is — and in Ulster County along the Wallkill River. Other farms in Sullivan, Delaware and Greene counties are also projecting that they will lose part or all of their crops this season. New Jersey farmers are also experiencing widespread and, in some cases, severe crop damage, according to the New Jersey Farm Bureau.
New York State Agriculture Commissioner Darrel Abertine toured hard-hit farms in Schohaire County Thursday. He said agriculture is a big industry for the state, something that many people will soon realize.
"Over the next several weeks I think people will begin to realize how it impacts other industries that are related to agriculture," Aubertine said. "Clearly the milk supply from the dairy supply will be impacted short-term, but long-term with the impact the storm has had on, for example, the corn crop here, that's going to have to be mitigated and we're going to have find alternative sources for feed."
Aubertine wasn't specific about how much state aide farmers can expect, but says he is in an "assessment stage" with federal, state and local officials.
Michael Hurwitz, the director of New York City's greenmarkets program, which is part of GrowNYC, said the organization is serving as a clearinghouse for information on how to help area farmers. The nonprofit has been working closely with Cuomo's office and Senator Kirsten Gillibrand's office, as well as the Cornell University Cooperative Extension. This weekend, he said, GrowNYC's website will include a message board allowing farmers to post about what help they need. Volunteers can also use the site to offer help or donations in the form of time or products.
Maire Ullrich, who works in the agriculture division of the Cornell University Cooperative Extension of Orange County, said she could not gauge how much damage the storm had caused to Orange County farms until next week because so many farms were still flooded. In Dutchess County,  Migliorelli Farm lost some of its cornfields, which were flattened out by the storm's winds, and greens were drenched. In Sullivan County, Silver Heights Farm Nursery, which has been out of power and water since the storm, will go out of business for the season if it doesn't get water to its plants by the end of the week.
"This could not have happened at a worse time of year," said Hurwitz. "It's a triple whammy. This is the busiest time of year at market. This is when the bulk of harvest is in. The fall is when our farmers earn their yearly income. It's also a time of year when you can't really replant what was lost. And it's also a time of year where you're harvesting products that are going to sustain your business through the winter — those storage crops." 
He said he believed 80 percent of farms that sell their products at the farmers' markets had seen some kind of damage, and 20 to 30 percent of them have seen significant damage. Flooding, power outages and closed roads had also prevented between two and five farms a day from coming to sell their products at market since Irene hit.
Around 100 of the farms represented at the city's farmers' markets — 70 percent — are from upstate New York. Still, Hurwitz said he didn't expect there would be a change in the quantity or diversity of fresh, organic produce for sale at market. Rather, different farms would be stepping in to sell products like corn, tomatoes and squash, which other farms had lost.
"It may not be the same faces that customers have developed relationships with over the past 30 years with those farmers," he said. "The squashes may be there, the corn may be there, it's just a different farm that's represented at market."
GrowNYC's greenmarket program is also planning to implement an emergency "request to purchase system" in which farmers who have lost crops will be able to buy from their neighbors and resell products. In addition, the organization is raising money for farms that have been hit hard. Once farmers have assessed the damage to their crops, Hurwitz said GrowNYC would also help them file claims with state and federal authorities.
"This is a farming community, and what farming communities do is they pull together and they figure it out," he said. "It really is about resiliency and taking what gets thrown at you."
Rogowski said she hoped her farm would still have enough crops to sell at the city's farmers' markets. She added that her farm would be sending out a notice on Thursday to members of their CSA (Community Supported Agriculture) about the impact the flooding has had so far.
"For the next couple of weeks, you're going to be seeing lots of potatoes and onions, and the same things we were able to get in before Irene came," Rogowski said.
While she waits for her fields to drain, Rogowski's already begun planting the next crops of lettuces, radishes and carrots in high tunnels above the ground, which she hopes to harvest before the first frost comes.
On Wednesday, President Barack Obama declared that a major disaster existed in New York and in New Jersey and ordered that federal aid supplement state and local recovery efforts in the area affected by Tropical Storm Irene. The funding applies to affected individuals in the New York counties of Albany, Delaware, Dutchess, Essex, Greene, Schenectady, Schoharie, and Ulster; and in the New Jersey counties of Bergen, Essex, Morris, Passaic, and Somerset.
With reporting from Marie Cusick with InnovationTrail.org.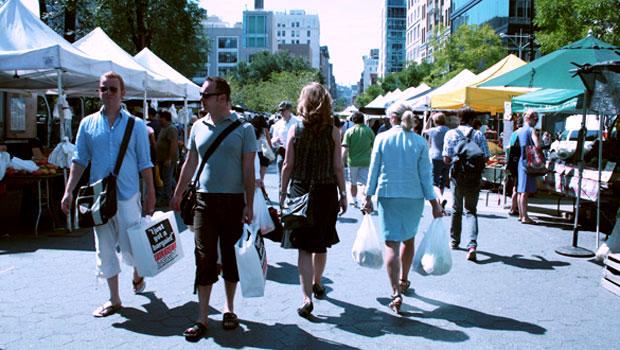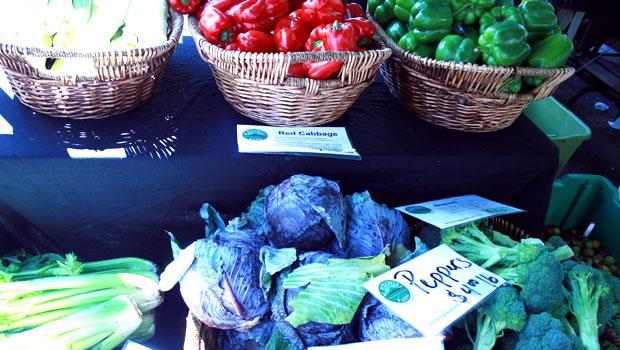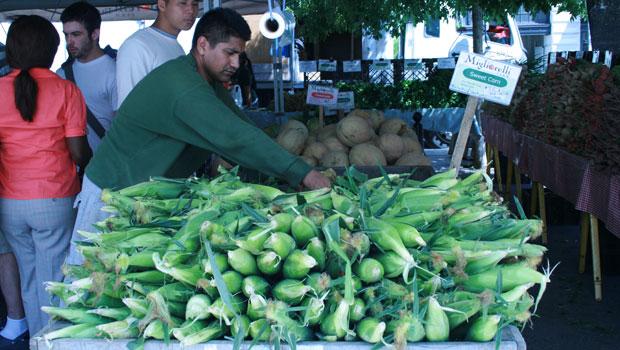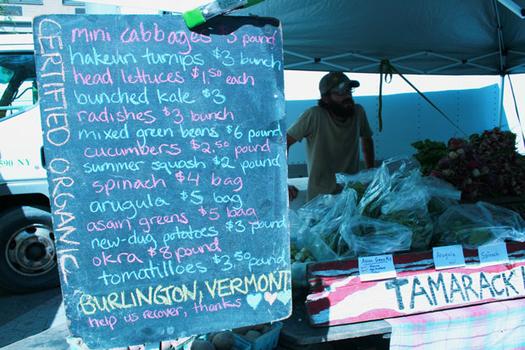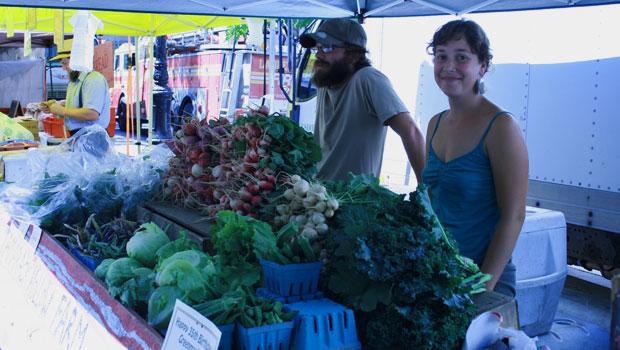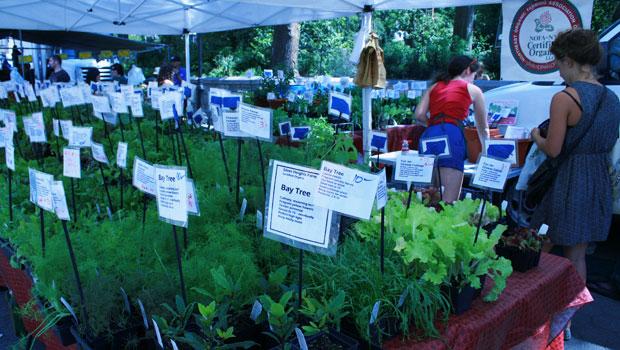 of