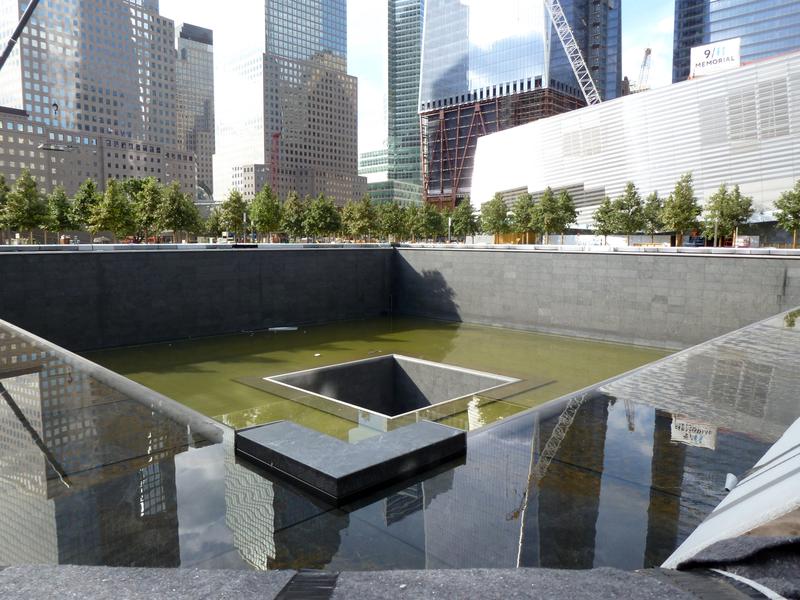 Over the last 10 years, there has been a steady stream of people –non-New Yorkers, mostly –visiting the site downtown known as Ground Zero.  After the opening of the Memorial this Monday, record-breaking crowds are expected to travel there to see the exact spot.  In this edition of Fishko Files, WNYC's Sara Fishko asks –why? 

9/11 construction site as of September 8, 2011.  (Laura Mayer)
I think there's something actually quite important in having a safe space to be with whatever you're feeling about 9-11...And in a certain sense it doesn't even matter that much what's there.  -  Ruth Sergel 





For more from the people featured in this edition of Fishko Files...
James E. Young is professor of English and Judaic Studies at the University of Massachusetts Amherst. Young served on the jury that selected the World Trade Center Memorial design. You can see one of his books, At Memory's Edge: After-images of the Holocaust in Contemporary Art and Architecture, here.
Ruth Sergel is a director, writer, activist, and interactive technology designer living in New York. You can see her project, Voices of 9.11, here, and read about the project she founded, Remember the Triangle Fire Coalition, here.

Clifford Chanin is the 9/11 Memorial Museum's Education Director. You can read about the museum here.
WNYC Production Credits
Mix Engineers: Rob Granniss & Ed Haber
Assistant Producer: Laura Mayer
WNYC Newsroom Editor: Karen Frillmann
Special Thanks: Marianne McCune for providing additional audio. You can listen to her hour-long 9/11 documentary, Living 9/11, here.