Memoir, Nat Geo Sitdown Highlight the Early Diverging Paths of Bush and Cheney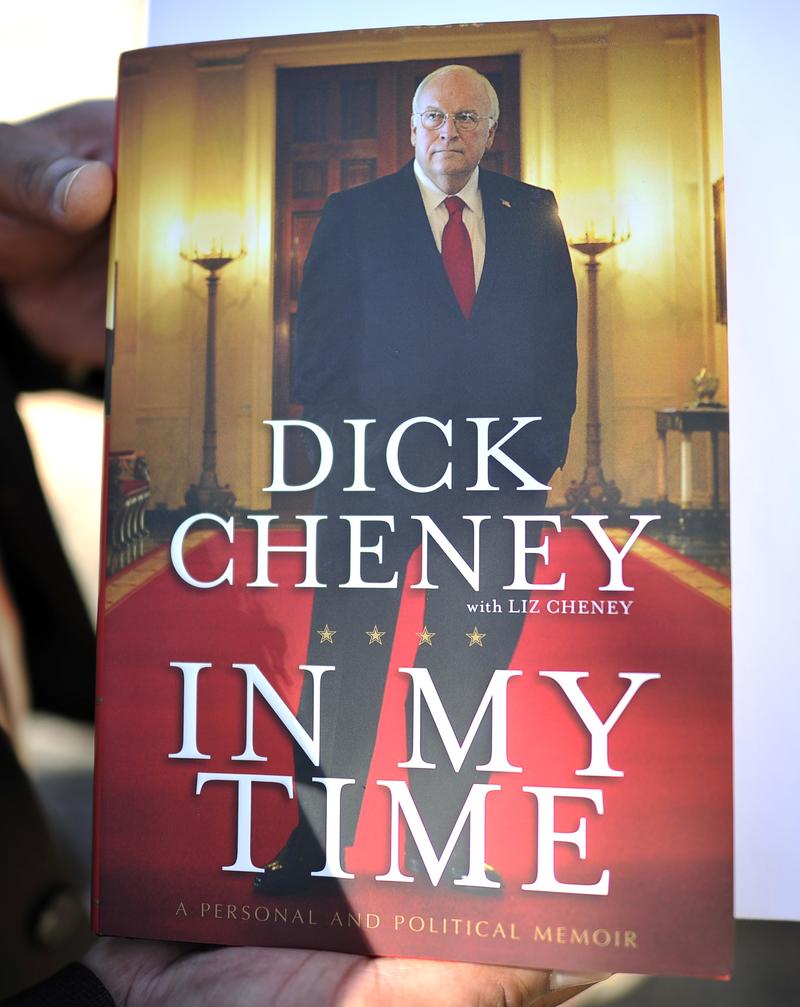 On September 11th, 2001, all eyes were on George W. Bush while Dick Cheney remained active behind the scenes. With the release of Cheney's autobiography ten years later, that dynamic appears to have been turned on its head.
We all know the story: On the morning of September 11, 2001, President George W. Bush was reading to children in a classroom in Florida. Infamously, he stayed in front of the class for ten minutes after being notified that a second plane had just hit the World Trade Center towers. 
Meanwhile, Vice President Dick Cheney took to a bunker underneath the White House and managed the government's response to the crisis. Bush stayed in front of the cameras; Cheney got out of sight and went to work.
Since then, the opposite has been true. As a former President, George W. Bush's television appearances have been rare, save for a short publicity tour promoting his memoir "Decision Points" last fall. He doesn't make headlines. He doesn't embark on bus tours or speech circuits (the way certain other private citizens do), and he doesn't insert himself in current debates, such as those about troop withdrawal from Afghanistan or the treatment of Guantanamo detainees. The fate of Bush-era policy has seemed to be of little concern to Bush. 
As a former Vice President, Cheney has been all over the airwaves, frequently appearing on ABC, NBC, CBS, Fox News and other media outlets to criticize Barack Obama's anti-terror policies, call him a "one-term president", and defend the Bush Administration's record at every turn. Cheney's three years out of office culminate with today's release of his autobiography "In My Time: A Personal and Political Memoir," for which he's set off on a fresh publicity tour.
Two things to note here: During the tenth anniversary of the defining moment of George W. Bush's presidency, the Vice President decides to release his memoir; and in the book he takes shots at fellow Bush Administration alumni, re-politicizing any wounds that may have healed since their tenure in the White House.
Compare that to Bush's 9/11 anniversary schedule. To date, last night's reflective special on the National Geographic channel—discussing a non-political topic in a non-political arena—is as high profile as he's gone. On September 11th, he'll be appearing (appropriately) at a commemorative event in New York City, one that Mayor Michael Bloomberg has said "cannot be political."
All signs point to Bush having had enough of the political life post-presidency, and Cheney being hungry for more. But a favorite speculation from critics of President George W. Bush was that he was never very political to begin with—that he was Dick Cheney's "puppet," a mouthpiece for policies concocted in secret by his second-in-command. Cheney's ongoing critique of policy and politicians, past and present, and Bush's relative silence do little to erase such suspicions; neither do stories like the one of Bush staying in the Florida classroom on a Tuesday morning while Cheney called the shots.
Recounting the events of September 11th in his memoir, Cheney explains, "Our commander in chief needed to be seen as in charge, strong, and resolute — as George W. Bush was." At the Washington Post, Jonathan Capehart says that was the right thing for him to do: Stay calm, stay visible, and let someone else get their hands dirty for the time being. 
While he certainly hasn't remained so visible since leaving office, George W. Bush has kept his hands clean. Neither of those things can be said about Cheney. He has sought attention in brash and combative ways; in his new book, jabs at former colleagues Colin Powell, Condoleezza Rice and George Tenet open the door for grappling between officials over what the Bush Administration's historical narrative will be.
But while those who worked for him are slinging mud on Sunday morning talk show rebuttals and in competing memoirs, the president himself has stayed above the fray, opting instead to speak in soft tones about his personal memories of September 11th, rather than his political ones. The battle for the Bush Administration's reputation is being fought, it seems, by everyone except Bush.
It's a battle he doesn't need to win, really. Whatever else he did as president, he will always be the guy who was Commander in Chief on one of the worst days in American history. Respect will be due, regardless; so if Bush remaining calm in the classroom on September 11th was smart leadership, the former president is exhibiting similar acumen by leaving these revisionist trenches to his former employees.