Confusion and Frustration Over Obama's Deportation Policy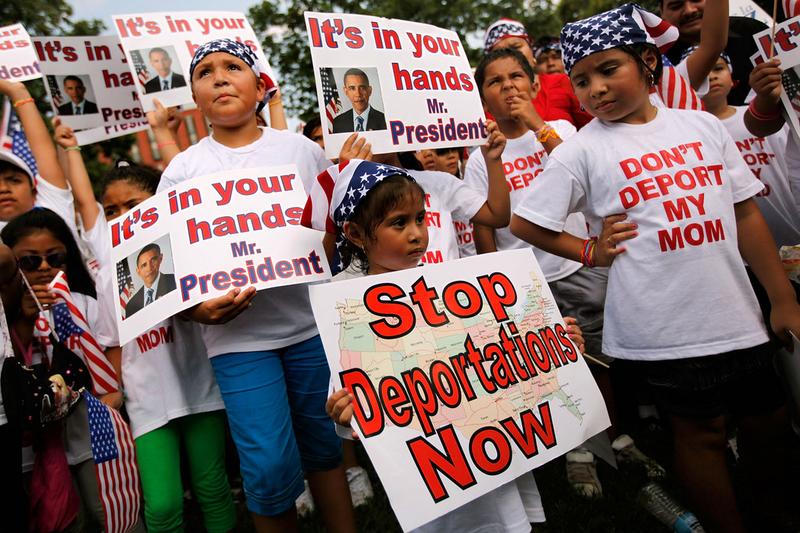 The Obama administration's latest immigration move—classifying young undocumented immigrants as low-priority for deportation—has caused celebration in some circles, consternation in others and a whole lot of confusion for undocumented individuals who have been desperate for a resolution of their situations.
The other day, a gay man asked me if it's now okay to apply for a green card for his partner.  Yesterday, an immigration attorney friend told me that she was approached by an undocumented immigrant who wanted to know if he should turn himself in to immigration authorities and benefit from this new policy.
The simple answer to both is "no." Yet this is not evident for most people whose eyes glaze over the labyrinthine U.S. immigration system and whose anxiety and despair cloud better judgment.
Melissa Crow, Director of the Legal Action Center at the American Immigration Council, stressed during a briefing last Monday that "DHS has also been clear that last week's announcements do not impact individuals who are not currently in removal proceedings. Thus, 'DREAM' students and others unlawfully present in the United States, but not in removal proceedings should not actively seek out the immigration authorities.  Since there are no guarantees that an individual removal case will be administratively closed, anyone who seeks to be placed in removal proceedings could end up being deported."
It is also remains unclear how this new policy will play out in practice.
[+ Read the whole article at Feet in Two Worlds]
This story was produced by Feet in Two Worlds, a project at Milano The New School's Center for New York City Affairs. Fi2W is supported by the New York Community Trust and the John S. and James L. Knight Foundation with additional support from the Mertz Gilmore Foundation.