SUNDAY 1:00pm A Tree Falls in Queens
The fallen maple had become something of a pilgrimage point. Locals from the surrounding streets of Jackson Heights stood around the uprooted trunk, pulling out their phones to take snaps, even making their kids pose for pictures. 
At its trunk, the tree was about 30 inches wide and inspired a good measure of admiration. "Must be at least 40 years old, maybe fifty," said one woman. "It'll take them days to remove it."
Kathy Pappas peeked through the blinds of her 3rd floor apartment, overlooking the maple. When she moved in, nine years ago, she said the tree was "eighty percent of the reason" she had picked the location, just across from the Community United Methodist Church.
"I feel so so sad....Feel like I lost part of my apartment."
As for the Toyota Camry station wagon, that lay crushed beneath the tree, no one seemed to know who or where the owner was.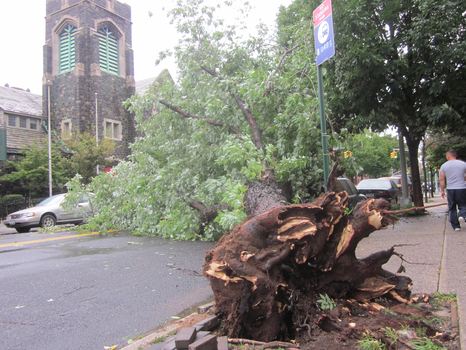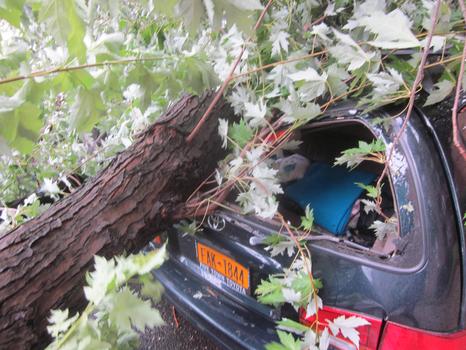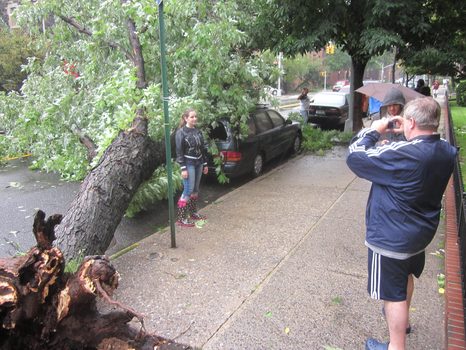 of