SUNDAY 9:45 am Checking Out Flooding and Downed Trees, But Is That Sunshine?
Sunday, August 28, 2011 - 09:42 AM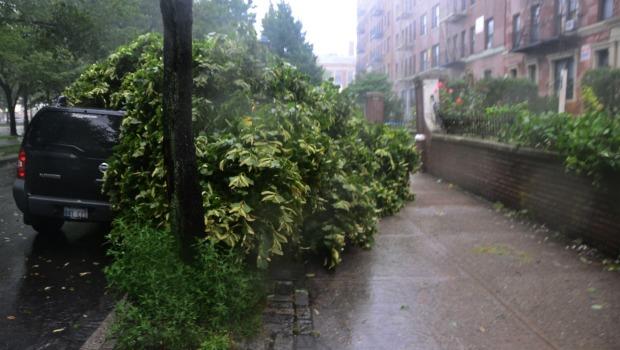 (Mansoor Khan/WNYC)
While the eye of Hurricane Tropical Storm Irene is moving beyond metro New York, all eyes are on areas of the city that are flooded (looks like the Rockaways, Battery Park City and parts of Brooklyn) power outages - 370k in New York State. We don't want to sound overly optimistic, but we can see some patches of blue sky - can you?
Look | Hurricane Slideshow
Latest Updates on Flooding, Power Outages